5 Reasons for Breast Reconstruction
Was this helpful?
Many women choose breast reconstruction to restore self-esteem and quality of life after a mastectomy, typically with the goal of providing balance and comfort.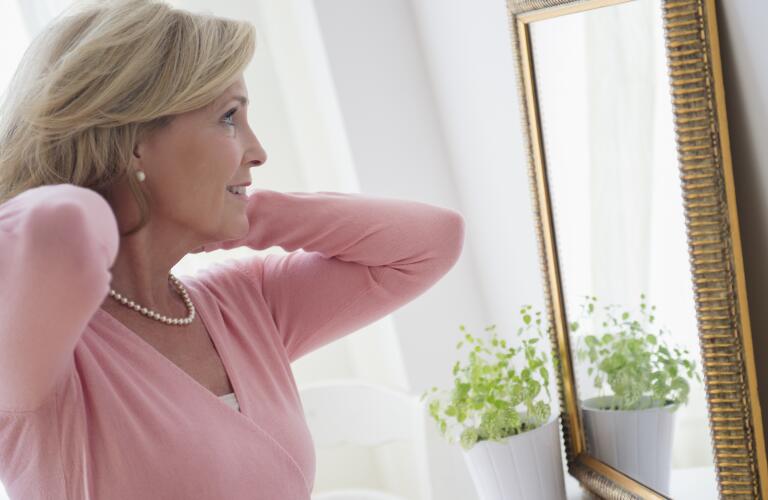 After undergoing a surgical procedure like mastectomy, many women have the choice of reconstructing the affected breast or breasts. Breast reconstruction involves taking tissue from other parts of your body to re-shape your breasts, or using implants to achieve the desired appearance. Going through with such a decision is a highly personal one, involving reasons that are both emotional and physical.
Learn why others make the decision to move forward with this procedure, and get tips on taking the right steps for you.
While there are plenty of reasons you might decide to undergo breast reconstruction after mastectomy, there are a handful of common ones:
To feel better about your body: Research indicates that breast reconstruction can improve breast cancer survivors' body image, quality of life, and self-esteem. It also suggests that not having a restorative procedure may have a profound long-term impact on psychological and social well-being, as well as physical health.
To balance out your chest: If only one breast is removed during the mastectomy, you may want to restore the feeling and appearance of balance, especially when you're wearing something like a bra or swimsuit.
To regain your original breast shape: You may simply want to achieve a shape that is as close as possible to the way your breasts were before your cancer treatment.
To fit better in your clothing: Removing one or both breasts can dramatically alter the way your current clothes fit, and breast reconstruction can help you avoid having to completely restart your wardrobe.
To avoid using a breast form: To achieve balance without having breast reconstruction, women can use a breast form, or external prosthesis, which fits inside the bra. If that sounds too cumbersome or uncomfortable, though, breast reconstruction would make an external prosthesis unnecessary.
Reconstructive surgery can be an effective way to live your best and fullest life as a breast cancer survivor. Every treatment comes with benefits and risks, but it's worth talking them through with your doctor. As far as health insurance goes, U.S. law mandates that health insurance providers that cover mastectomy also cover reconstructive surgery.
Not being happy with your breasts for any reason can take a toll on your self-confidence and self-esteem. You may also be experiencing physical discomfort that can be remedied. Here are just some of the many common reasons for exploring breast reconstruction:
regain fullness after pregnancy or extreme weight loss
achieve symmetry of the breasts
achieve balance between breasts with hips
fit into bras, tops, dresses, and swimsuits more comfortably
wear more types of clothing, like strapless dresses, without feeling self-conscious
ease back pain
Talk with your doctor about the risks and benefits of breast reconstruction, as well as the expected results. Make sure you're comfortable with the anticipated recovery time and understand how to monitor your breasts for changes that your doctor should know about.
Whether or not you've had breast cancer, regular screening is still important. Ask if reconstruction will change the type of screenings you'll need.
Overall, avoid thinking of breast reconstruction as a "one and done." Greater awareness of your breast health will become part of your daily routine, and additional surgeries may be needed in the future. Gather all the information you can to help make a decision you can feel great about.
Was this helpful?