What Lyme Disease Does to Your Brain
Was this helpful?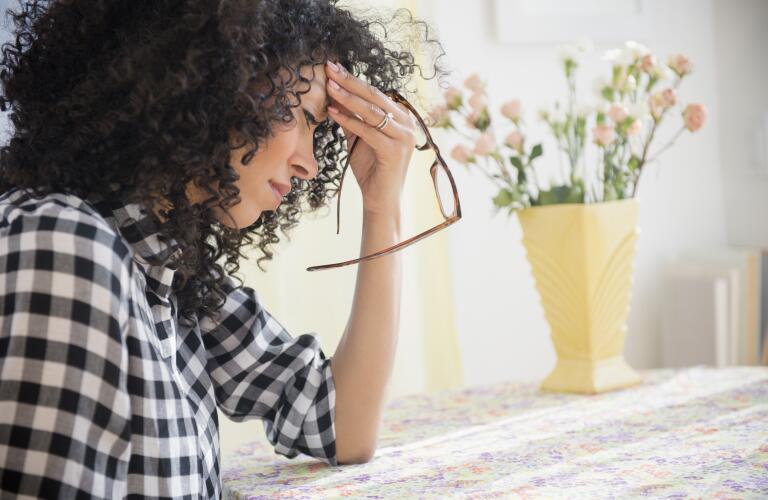 Lyme disease is a bacterial infection that you catch when an infected deer tick bites you. The first symptoms can appear within a few days or weeks. They include a target-shaped rash, fatigue, fever, swollen lymph nodes, muscle aches, and headache. Often, doctors promptly recognize and treat Lyme disease with antibiotics. But when treatment is delayed, the infection can spread to other areas, including the nerves, liver and eyes. It can also spread to the central nervous system—the brain and spinal cord—and cause the following problems.
Lyme disease can cause meningitis and encephalitis. Meningitis is a swelling of the lining of the brain and spinal cord. Encephalitis is a swelling of the brain itself. Meningitis is more common with Lyme disease than encephalitis. Symptoms are similar for both and include headache, fever, stiff neck, nausea, vomiting, sensitivity to light, memory loss, and impaired reasoning abilities. Doctors treat both with IV (intravenous) antibiotics.
Encephalopathy is a general term for a condition that affects the way the brain functions. "Brain fog" is a term people commonly use to describe it. In some cases, Lyme disease can cause encephalopathy. Its effects include memory loss, confusion, difficulty forming words and thoughts, difficulty focusing, and personality changes. These symptoms can be very subtle when they develop late in the disease.
Lyme disease has been linked to mental or psychiatric problems. These can include difficulty sleeping, anxiety, depression, irritability, and higher sensitivity to sounds and light. In more severe cases, Lyme disease may have some connection to paranoia, obsessive compulsive disorder, and hallucinations. However, this is rare. In most cases, psychiatric disorders are related more to having a chronic disease than to Lyme disease itself.
It's relatively uncommon for Lyme disease to cause brain effects. When Lyme disease does result in brain swelling or problems with thinking and emotions, there are treatments that can help. It's also important to remember that only a very small portion of cognitive or psychiatric conditions are due to Lyme disease. In any case, talk with your doctor about identifying the cause of your problems and the treatment that's right for you.
Was this helpful?