When to See a Doctor About a Cough
Was this helpful?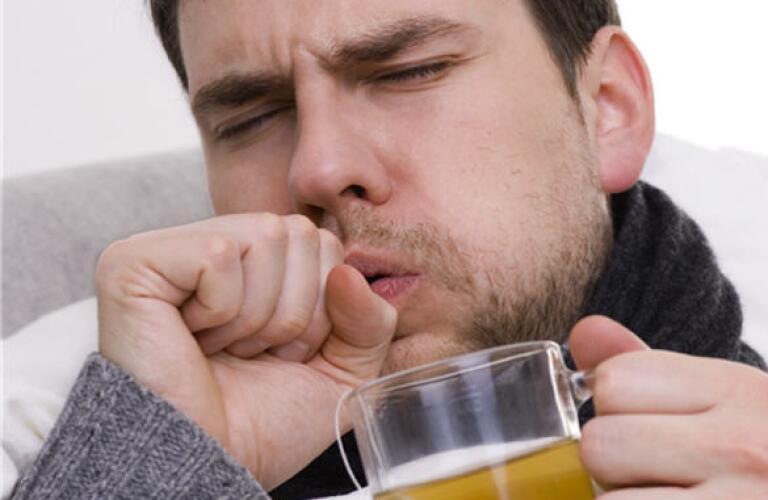 A cough is one of the most common reasons people visit the doctor. Most coughs get better on their own in less than three weeks. Sometimes, however, a cough can be a symptom of a condition that would benefit from medical treatment.
Although many people expect a cough to last about 7 to 9 days, most coughs due to the cold or flu last an average of 18 days.
In general, it's a good idea to contact your doctor if a cough lasts more than two weeks. Also, if the cough is getting worse over time, see your doctor for a professional medical evaluation. Otherwise, it may simply need to run its course. Most coughs from a cold or the flu will resolve without treatment.
If your cough is making it difficult to get restful sleep, ask your doctor or nurse for the best type of cough medicine. A cool-mist humidifier to keep your sleep area cool and moist also will help.
A cough can be caused by an illness besides the cold or flu, such as pneumonia. It's a good idea to see your doctor for a diagnosis. Call your doctor if you have a cough and any of the following symptoms:
Chest pain that lasts for a month or longer
Fever higher than 101 degrees Fahrenheit
Pain when breathing
Shortness of breath
These symptoms may signal that your cough is due to a medical condition or an illness other than the cold or flu.
One of the best ways to get rid of a cough is to address the problem causing it in the first place. When a cough is caused by asthma, for example, it should be treated with asthma medications.
Some coughs can actually be productive. Coughing gets rid of mucus in your airways, which can prevent infection. In some cases, such as pneumonia, a cough is good because it helps clear your airways so you can breathe.
If you have any of the following symptoms, talk with your doctor before using cough medicine:
Chronic cough (a cough that lasts more than three weeks)
Fever
You might think you should see a doctor for an antibiotic if you are coughing because of a cold. But if you have a cold or the flu, antibiotics won't help. That's because viruses, not bacteria, cause colds and the flu. Antibiotics don't treat viruses.
Sometimes, antibiotics can help a cough. Antibiotics can treat sinus infections and bacterial pneumonia, for example.
If you are coughing because of the flu, your doctor may prescribe antiviral medication. Antiviral medication can prevent flu complications and make the flu milder. Antiviral drugs work best if you take them within two days of the start of symptoms.
If in doubt, call your doctor. Your doctor will be able to suggest the best course of action to find relief for your cough.
Was this helpful?