Stage 4 Lung Cancer Survival Rates Explained
Was this helpful?
Stage 4, or advanced lung cancer, means that cancer has spread to other parts of the body. The survival rate for this stage is typically low.
Survival rate refers to the number of people still living for a specific length of time after a diagnosis.
For example, a 5-year survival rate of 50% of people means that half of the people are still alive 5 years after their diagnosis.
It is important to remember these figures are estimates and based on medical studies. Talk with your doctor about your specific condition.
This article will discuss what to expect from stage 4 lung cancer and its survival rates. It will also detail factors that can affect the prognosis, what to expect during the late stages, and treatments for stage 4 lung cancer.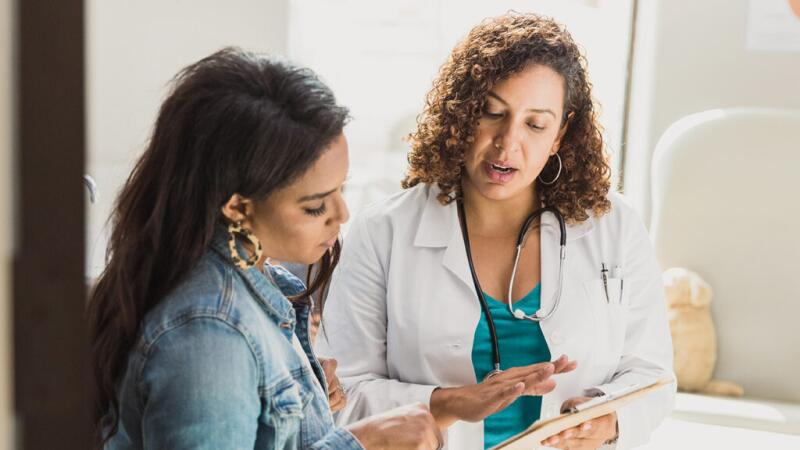 The stage of cancer is based on how big the primary tumor is and how far cancer has spread throughout the body. Knowing the stage of cancer can help your doctor help you choose the most effective treatment.
Typically, people with lung cancer do not experience symptoms in the early stages. Symptoms appear as cancer progresses. The most common symptoms of lung cancer include:
a persistent cough that does not clear after 2–3 weeks
a persistent cough that gets worse
recurring chest infections
coughing up blood
aches or pains when breathing or coughing
persistent breathlessness
tiredness that feels persistent
loss of appetite or unexpected weight loss
If you experience any of these symptoms, contact your doctor.
During your lung cancer journey, there are some things you should expect and experience.
Expect to advocate for yourself
Do not be afraid to ask questions and make your wishes known. Research your condition as much as you can. If you do not have the energy to advocate for yourself, ask a family member or see whether the hospital has patient advocates.
Expect to feel a variety of emotions
You will most likely experience a wide range of emotions. Coping with those emotions is often easier if you:
Talk about your feelings with someone you trust.
Write out your thoughts and feelings in a journal.
Seek guidance from a spiritual leader, counselor, or therapist.
Find advice in a support group.
Expect that some relationships will change
It is not uncommon for relationships to change during this time. These changes may include:
Feeling like no one cares.
Feeling as though some relationships are closer while others are more distant.
Feeling as if you need something different out of your relationships.
Feeling like people are treating you differently than you expected or hoped they would.
Expect to make some life changes
You may need to make some changes so your treatment will be more effective and to stay healthier. These changes may include:
quitting smoking if you smoke
eating a healthy and balanced diet
getting regular physical activity or exercise
managing your stress levels as much as possible
Expect to experience side effects for some time
Some lung cancer symptoms may take longer to clear, and some may last a lifetime. You may also experience late side effects from your lung cancer treatment, which may not occur until months or even years after your diagnosis. Discuss this with your doctor.
Expect to have follow-up visits with your doctor
You may have to continue regular follow-up visits with your doctor even after you have completed treatment. Ask your doctor for an end-of-treatment summary and for a proposed schedule for follow-up visits and testing to monitor your progress.
Survival rates for lung cancer depend on various factors. These include the stage of cancer, your age, and overall health. Remember, these statistics are based on medical studies. Speak with your doctor about your individual circumstances and what the prognosis is for you.
The overall 5-year survival rate with treatment for non-small cell lung cancer varies depending on the stage of cancer.
| Cancer stage | Survival rate |
| --- | --- |
| Stage 1 | 54% |
| Stage 2 | 35% |
| Stage 3A | 10-15% |
| Stage 3B | less than 5% |
| Stage 4 | less than 2% |
Small cell lung cancer is divided into limited and extensive stages. The 2-year survival rate with treatment for the equivalent of stages 3 and 4 is approximately 0-2%.
Age can affect the survival rate as well. According to the Surveillance, Epidemiology, and End Results Program (SEER), the 5-year survival rate is highest in younger adults and lowest in those over age 80.
Many changes can happen in the body during the late stages of lung cancer. Not everyone has the same experience. However, having an idea of what to expect can often make it easier to face when and if the time comes.
Some of the changes you may experience include:
fatigue
pain
changes in appetite
issues with breathing
Be open with those close to you about what you are experiencing. Also, discuss any of the symptoms you may have with your doctor.
Treatment aims to help you manage your symptoms and control the cancer. Treatment depends on the type of cancer, your overall health, and how far the cancer has spread.
Treatment options for stage 4 lung cancer typically include:
surgery
radiation therapy
chemotherapy
immunotherapy
placement of a catheter into the chest to drain any recurring fluid buildup
Learn more about stage 4 lung cancer.
Stage 4 lung cancer is also called advanced lung cancer. It typically means that cancer has spread beyond the lungs to other areas of the body.
The 5-year survival rates for this stage of lung cancer are less than 2%. However, survival rates depend on factors such as age, the effectiveness of treatment, and overall health. Research into new treatments is underway, and this can change the survival rates of lung cancer.
These rates are based on medical studies. Speak with your doctor about your individual circumstances and your personal prognosis.
Was this helpful?