Helpful Resources for Black Americans with Lung Cancer
Was this helpful?
Black people are less likely to receive timely, effective care for lung cancer than white people. Knowing about this kind of racial disparity in lung cancer is only half the battle. You can take a proactive role by understanding how to navigate this experience and advocating for the best possible care.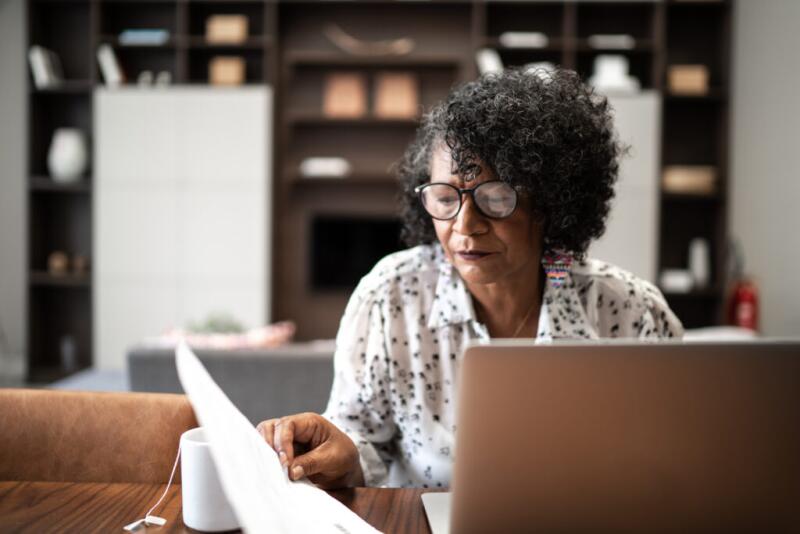 Lung cancer accounts for about 25% of the cancer deaths among Black men and 20% of the cancer deaths in Black women in the United States. It's a serious problem, but compounding the problem is ongoing racial disparities in diagnosis, treatment, and prognosis for Black people than white people.
The existence of racial disparities in lung cancer diagnosis, treatment, and survival can't be denied. A few key facts include the following:
Black patients with lung cancer have worse overall survival rates.
Black people are more likely to receive a later stage diagnosis.
Black patients are less likely to get surgery for lung cancer.
Lung cancer rates are higher among Black men living in Southern states such as Arkansas, Kentucky, and Mississippi, where smoking rates are also higher.
According to the American Cancer Society (ACS), a lack of representation in clinical trials for cancer can make Black people less likely than white people to have access to new treatments that could positively change their treatment outcome.
Knowing about the disparities in healthcare is only the first step. To improve your chances of receiving high-quality, timely care for lung cancer, you may need to be your own best advocate. Here are some strategies to help you navigate your path forward.
Find a culturally competent doctor: A culturally competent doctor understands how your racial and cultural background plays a role in your healthcare experience. You can ask friends or others whom you trust for recommendations, or you can use a resource like BlackDoctor.org, which offers a search tool to help you find a culturally competent doctor in your area.
Collaborate with a nurse navigator. The nurse navigator's role is to guide you through the entire cancer journey, from diagnosis to survivorship. You can discuss your specific concerns with your nurse navigator, who can help you find the resources that best suit you and your specific needs.
Ask more questions: Ask your doctor why they are recommending a particular treatment. Research suggests doctors are less likely to recommend surgery for Black people with lung cancer. However, Black people with lung cancer are more likely to decline surgery, too. If you're unsure or want to know more about a doctor's treatment plan or recommendation, be sure to ask them.
Get a second opinion: If you're not satisfied with the care you're receiving or the recommended course of treatment, don't be afraid to seek a second opinion.
Ask about clinical trials: If your doctor doesn't bring up the topic, don't be afraid to ask about the possibilities yourself. You can search for trials via ClinialTrials.gov. Other options include the National Cancer Institute, which lists clinical trials for various types of lung cancer, and the American Lung Association, which offers an online search tool.
Beyond the walls of the hospital or doctor's office, you can connect with other people and resources that can help you cope with the challenges of treatment and recovery from lung cancer. These may include:
Smoking cessation programs: Smoking is the biggest risk factor for lung cancer. The Centers for Disease Control and Prevention (CDC) suggests that cigarette smoking is linked to 80­–90% of all lung cancer deaths. A smoking cessation program can reduce your risk of developing lung cancer by helping you figure out strategies for successfully resisting the urge to light up.
Support groups: A support group may appeal to you because it offers opportunities to meet others who know exactly what you're going through and share your experiences. Or you might prefer an online support group or community. Consider the American Lung Association's Lung Cancer Survivors community.
Finding mentors: Talk with your medical team about the possibility of getting a lung cancer mentor. Some organizations can help you find someone further along in their cancer journey who can act as an unofficial guide and sounding board.
Resources for Black health: Search for resources focusing on Black health. For example, the Center for Black Health & Equity offers resources and information about smoking cessation targeted toward Black people.
As you pursue treatment and focus on your short-term and long-term goals, remember that this is your personal journey. Ultimately, you get to make the decisions about what's right for you. However, knowing that racial disparities in lung cancer treatment exist may compel you to reexamine your goals and decisions to make sure you are truly getting the care you need and deserve.
Was this helpful?