Who Treats Bladder Problems?
Medically Reviewed By William C. Lloyd III, MD, FACS
Was this helpful?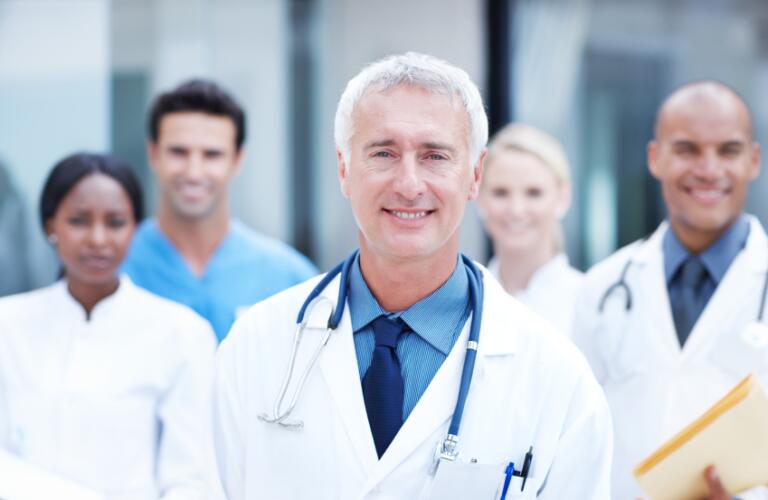 Because a number of problems can affect the bladder, several types of doctors and other healthcare providers treat bladder problems. The doctor or specialist you should see depends on your age, gender, and the cause of your problem. Bladder problems may include:
It's important to see a doctor who has experience treating the type of bladder problem that you have. Here are some healthcare providers you may see for bladder problems.
Internists and family medicine doctors have experience in all types of health problems, including bladder conditions. Internists specialize in providing comprehensive care to adults. Family medicine doctors provide general care to people at all stages of life. They focus on health within the context of the family. Most of the time, these two types of doctors help you manage your overall care. If more than one healthcare provider is involved in your treatment, this doctor often coordinates everything.
Geriatricians are doctors with specific skill in caring for the elderly. They often help manage the care of older men and women with chronic health problems. These doctors also treat problems that commonly affect elderly people. This includes bladder problems.
OB/GYNs specialize in women's health before, during and after childbearing years. They specialize in diagnosing and treating conditions of the female reproductive system. This also includes bladder problems. For example, women often leak urine when pregnant or after giving birth. Some women leak urine while exercising or playing sports. Many women also have problems with bladder control after menopause. These problems can occur when the muscles, nerves and hormones that control bladder function don't work right.
Urogynecologists are Ob/Gyns who focus just on problems involving women's urinary systems. They also can diagnose and treat conditions involving the muscles, nerves and ligaments related to bladder control. Female pelvic medicine and reconstructive surgery is a newer name for this subspecialty of both urology and gynecology.
A urologic oncologist is a surgeon who specializes in treating cancers of the urinary system. That includes bladder cancer. These doctors also can reconstruct the bladder after cancer treatment. To help provide bladder cancer care, these doctors may work with an oncology nurse and a registered dietitian.
Urologists are doctors who specialize in treating problems of the urinary system. They can evaluate how your kidneys and bladder are working. Urinary problems can affect people of all ages, and urologists often treat adults as well as children.
Physical therapists can help you strengthen the muscles of the pelvic floor to help manage some bladder problems. These muscles help control your bladder. Physical therapists also may advise you on helpful lifestyle changes, like changing how you drink fluids.
Was this helpful?