PATIENT VOICES

Learning to Live With Polycystic Kidney Disease

Was this helpful?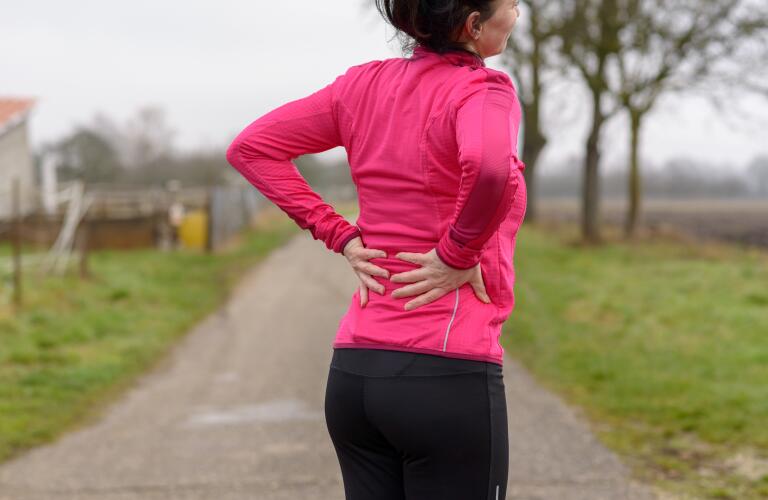 Author's name has been changed.
Fresh out of college in 2001, I was working in Atlanta when I decided it was time to see a doctor about ongoing pain in my side. She diagnosed me with high blood pressure—a symptom of my undiagnosed polycystic kidney disease (PKD). Then, while performing an ultrasound, she asked me if I knew I had cysts all over my kidneys. My response? No, but I wasn't surprised. Autosomal dominant PKD, an inherited condition causing fluid-filled cysts to grow on the kidneys, runs in my family.
I had learned that with autosomal dominant PKD, each person who has the disease has a 50% chance of passing it on to each of their children. On my mom's side of the family, we can trace PKD back five generations. My grandmother was actually the first person to have home dialysis in the state of Tennessee. She passed away from PKD at age 68. Of her four kids, two ended up with PKD. Because of the disease, one of my aunts had to have a kidney transplant and then passed away at 54. And then in 2011, my 63-year-old mother died from a brain aneurysm associated with the disease.
Since I have PKD, there's no question that my mother had it too, but she'd never been formally diagnosed. She didn't want it on her medical record because she knew a diagnosis of PKD would likely prevent her from getting life insurance. So even though I'd often complained to her about what I could only describe as an intense pain and fullness in my stomach since junior high, she never encouraged me to seek a diagnosis. Her way of coping with the possibility of having the disease was to maintain a positive attitude and choose to never think anyone in our family would get sick from the disease.
The ways and the pace the disease can manifest varies greatly from person to person. My older sister also has PKD, and at 41, her kidneys are healthy. But I'm only 38 and I have the kidney function of an 80-year-old.
After receiving my diagnosis in 2001, all I did was start taking blood pressure medication. My doctor didn't refer me to a nephrologist, so I didn't see one. I knew there wasn't a cure for PKD. But because I was young, I just kept living like a carefree student.
Everything changed after I had a baby in 2014. Given my PKD and high blood pressure, my pregnancy was high-risk and added strain on my kidneys. My obstetrician monitored my kidneys, and fortunately, they functioned fine throughout the pregnancy. But a year after my daughter was born, another test revealed signs of irreversible kidney disease.
That's when I realized I had to confront this disease aggressively or I'd soon be in need of a transplant. Through research and conversations with friends in the medical community, I was determined to find the best nephrologist I could in my hometown of Murfreesboro. When the first nephrologist I met turned out to be rude and impatient, further conversations with friends and my father-in-law, who's a doctor, made it clear I needed to go to the Vanderbilt Center for Kidney Disease.
The nephrologists I've seen at Vanderbilt have been wonderful: calm, patient, great bedside manner. They actually sit down on your level to listen to your concerns. And they were instrumental in getting me involved in a clinical trial for a drug that's already approved in Canada to treat PKD.
Based on lab values my kidney function has continued to decline since I started the trial two years ago. But it's too early to tell if they're dropping as drastically as before starting the trial. So I just keep taking my blood pressure medication, along with the drug in the clinical trial that's supposed to rid the body of excess sodium. I have to drink tons of water because the medication leaves me parched. And my kidneys are still three times larger than normal and a source of constant flank pain. But for me, this clinical trial is my only option for slowing down the PKD.
The goal for anyone with PKD should be to keep your kidneys functioning for as long as possible. That means dieting, exercising, establishing a relationship with a nephrologist, and researching clinical trials for potential new treatments.
But we also need to raise awareness, because the funding for clinical trials depends on people knowing and caring about PKD. And through clinical trials, we can help take steps toward finding a cure. By participating, it's my hope someone like my daughter may one day have access to far better treatment options to keep her kidneys healthy if it turns out she, too, inherited PKD.
I wish I'd taken better care of myself when I first realized I had PKD. We knew this disease was in the family—we just didn't talk about health. If I'd started adhering to a low-sodium and low-protein diet as a child, I wouldn't have to adapt to it now in adulthood. My daughter is only 3, but I'm going to be very vocal about the health issues in our family so she can take preventative measures. My goal is to teach her how to take charge of her health so she can be her own best advocate.
Was this helpful?