Autosomal Dominant Polycystic Kidney Disease and Your Genes
Was this helpful?
Sometimes, diseases are passed down through families. One of these, autosomal dominant polycystic kidney disease (ADPKD), is closely tied to the genes you receive from each of your parents.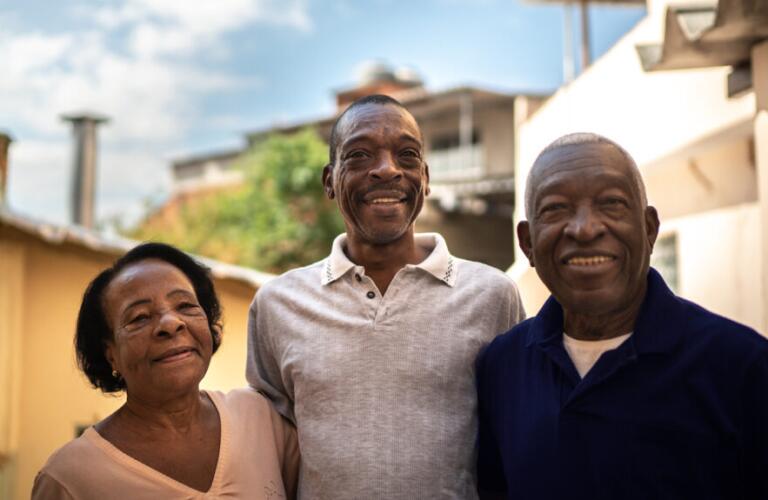 It's estimated that ADPKD affects one in every 400 to 1,000 people, and it is the most common form of polycystic kidney disease. Doctors usually diagnose the condition in people aged 30 to 50. However, the severity of the disease varies greatly from person to person. In fact, many people live for years with ADPKD without even knowing they have it.
If you're concerned about symptoms you're having, talk with your doctor. While ADPKD is a serious disease, there are treatments which can slow its progression, manage symptoms, and prevent complications.
Think of genes as the blueprints for our bodies. It's estimated that each person has between 20,000 and 25,000 genes. Inside each cell, there are two copies of each gene—one inherited from each of your parents.
Genetic disorders like autosomal dominant polycystic kidney disease are commonly passed down in families. ADPDK is closely tied to changes in the PKD1 and PKD2 genes. If one parent has the mutation for ADPKD, this mutation is repeated in their child's body, resulting in the development of autosomal dominant polycystic kidney disease.
If you have ADPKD, you may experience the following symptoms:
A feeling of fullness in your abdomen
Back or side pain
Blood in your urine
Headache
High blood pressure
Kidney stones
Kidney failure
Urinary tract or kidney infection
These symptoms result from cysts which form on the kidneys, some of which may grow extremely large. As cysts develop, they damage the kidneys and eventually cause them to lose function.
Because ADPKD is linked to your genes, genetic testing may be used to determine how likely you are to develop the condition. Doctors can also use genetic testing to confirm a diagnosis if you have autosomal dominant polycystic kidney disease symptoms.
If you have known family members with polycystic kidney disease, gene linkage testing can determine if you have the condition with 99% accuracy. Another genetic test, direct DNA sequencing, uses a small sample of your blood to detect any changes to the PKD1 and PKD2 genes. If changes are present, it may indicate you're at risk for ADPKD.
There is no cure for ADPKD, but treatments can help reduce your risk of complications and manage symptoms. Generally, doctors use a variety of techniques to help you feel better.
To help preserve kidney function for as long as possible, your doctor will likely recommend that you maintain a healthy body weight, drink plenty of fluids throughout the day, and follow a low-sodium, low-protein diet. This may help prevent more cysts from forming on your kidneys, which can slow down kidney damage. A medication known as tolvaptan (Jynarque) can actually slow kidney cyst growth, but it can interact with other medications and cause serious liver problems. If your doctor recommends tolvaptan, you'll need regular follow-ups to ensure you stay healthy.
If pain is an issue, your doctor may suggest over-the-counter medications containing acetaminophen. Rarely, a procedure to draw out cyst fluid and inject cyst-shrinking medication is necessary to relieve more severe or constant pain. Some people also benefit from surgery to remove large cysts.
Other potential complications, such as high blood pressure and blood in your urine, are treated according to the latest evidence-based practices. Plenty of fluids combined with a healthy diet, frequent exercise, not smoking, and activities designed to reduce stress can help improve these kinds of issues.
In some cases, when the kidneys begin to fail, patients may begin dialysis, in which the blood is cleaned or waste is removed so the kidneys don't need to work as hard. Some patients may also be candidates for preemptive kidney transplantation before needing dialysis. This can restore healthy kidney function, as new kidneys do not develop cysts.
Autosomal dominant polycystic kidney disease is serious, but there are treatment options available. If you're concerned you may have the disease, or it may be passed down in your family, genetic testing can help you decide which next steps to take. Your doctor will work with you to determine your risk, achieve an accurate diagnosis, and find treatments to help keep your kidneys as healthy as possible for as long as possible.
Was this helpful?