PHYSICIAN VOICES

Meet the Gastroenterologist: Constipation

Was this helpful?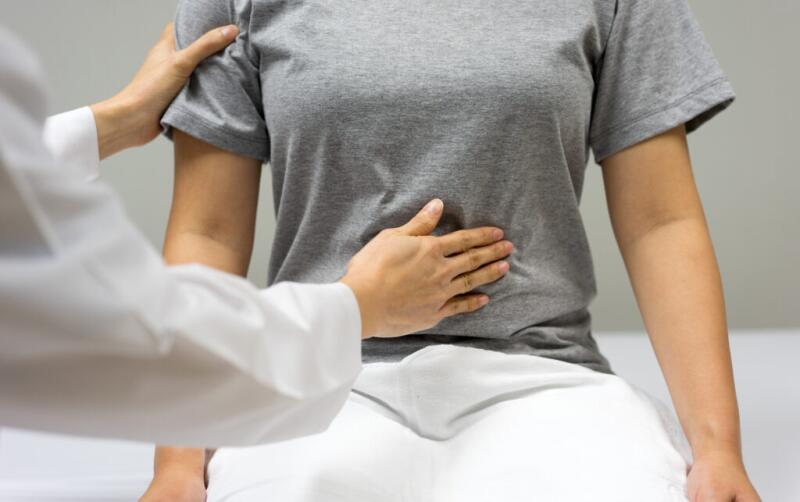 I'm a gastroenterologist, which means I treat disorders that involve the gastrointestinal tract – the long tube from the mouth to the anus – and anything that connects to it, like the liver, gallbladder, and pancreas. I partner with patients living with a variety of conditions, including inflammatory bowel disease (IBD), irritable bowel syndrome (IBS), chronic constipation, and more.
I often say that gastroenterologists are the type of people who like a challenge. The answer is not always clear, but I want patients to know that we're a team facing it together. Although we may have bumps along the way, we end up making progress and finding ways to manage symptoms.
It sounds cliché, but I knew I wanted to be a doctor from a young age because I wanted to help people feel better. I think we all have an innate desire to help others, and it seemed to me that the most impactful way to do this was to help improve their health.
During medical school, I wasn't sure what to specialize in; I wanted something that involved different procedures, but not at the expense of developing long-term patient relationships. When it was time for my gastroenterology rotation, it became clear that this specialty could give me the best of both worlds.
I find it really rewarding to be able to help someone manage symptoms that are significantly affecting their quality of life. It can be tough to tell someone they've got a serious condition that requires active management, but I try to make it clear to each patient that I'm with them every step of the way.
We may not necessarily be able to cure their condition, but we can focus on healing and keeping symptoms managed. We make decisions together. Do we want to prioritize quality of life and comfort? Or do we want to prioritize being more aggressive with treatment?
I spend lots of time talking over different options and weighing pros and cons with my patients, and together, we decide on the path forward. There's usually no magic bullet that will fix things right away, but in most cases, we can manage symptoms and find solutions.
It's an exciting time to be in gastroenterology, because we've seen many advances in both diagnostics and treatment over the last few decades. With diagnostic tools, new modalities are always being developed and our resources are getting better and better. We're able to get extremely specific information from blood tests, stool tests, and even breath tests. Procedures used to make diagnoses are also more precise. For example, today there is AI software that is meant to supplement the human eye during colonoscopy screenings, which helps us increase the chances of detecting polyps.
When it comes to treatments, we've made significant strides, as well. There are more medications available than ever, from injections to infusions to oral therapies. The drugs in our armamentarium are more precise and more effective than those available 10 or 20 years ago. I have a lot more resources available to me than my predecessors, which I'm very grateful for. For example, to treat irritable bowel syndrome with constipation (IBS-C), we have new medications that work on specific targets to improve symptoms. If one doesn't work, we can try another. There's always room to tweak things, whereas in the past, we were more limited in our options.
There's often a lot of embarrassment associated with gastrointestinal (GI) disorders, especially with constipation. People sometimes don't feel comfortable going into detail about their symptoms or the way their condition is affecting their life. The onus falls on me as a physician to ensure that I've earned your trust and confidence.
That said, it's important to recognize there's a significant amount of professional training that goes into treating GI conditions, and this is my passion. This is what I talk about all day. I emphasize to patients that being honest with me is key. I need as many details as possible to fully understand the best way forward.
When I first meet a patient with constipation, I tell them that we need to work together to systematically understand what may be the underlying cause of their symptoms. Issues underlying constipation range from serious concerns like bowel obstruction due to cancer, all the way to problems with lack of adequate hydration, and everything in between. By working together, we can find ways to identify the cause and give you back your quality of life.
Was this helpful?