How Stress Affects IBS With Constipation and What to Do About It
Was this helpful?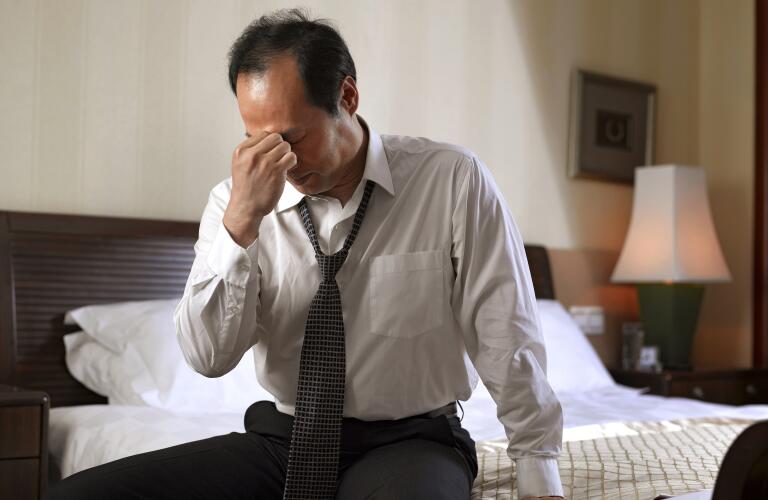 If you have ever used the expression 'butterflies in my stomach' or been 'worried sick,' you understand your emotions can cause tummy woes. This is especially true if you are one of the millions of people living with irritable bowel syndrome (IBS).
IBS is the umbrella term for a group of symptoms including constipation, diarrhea, abdominal pain and cramping. IBS symptoms tend to ebb and flow and can range from the mild to the severe. Exactly what causes IBS is not fully understood, but physical and emotional stressors likely play an important role.
The gut or gastrointestinal (GI) tract including the colon has nerves that connect to the brain. These nerves can cause contractions or spasms in the gut during times of emotional or physical turmoil. (Think about that knot you always get in your stomach when you are nervous.)
People with IBS are hypersensitive to the effects of stress – and this manifests in GI symptoms including constipation. In fact, more and more evidence suggests that IBS is a combination of an irritable bowel and irritable brain.
Stress not only increases the chances of developing IBS, but it also makes existing IBS symptoms worse. There's more: IBS can be the chicken or the egg in this relationship. Having IBS can leave you feeling stressed, creating a vicious cycle of pain, bloating constipation or diarrhea.
Break the stress-IBS cycle by reigning in your stress. Here's how:
When you are stressed, you are less likely to eat a healthy diet and engage in regular exercise. You are also more prone to partake in less healthy habits including drinking too much alcohol and/or smoking to cope with the stress. Eating a healthful diet that is rich in fiber, exercising and drinking enough water throughout the day will improve IBS-related constipation as well as your overall health.
People with IBS are more likely to experience anxiety and depression, according to the Anxiety and Depression Association of America. Counseling can help identify more effective coping mechanisms, which can help reduce IBS symptoms. Cognitive behavior therapy may help change your reaction to stressors. It may be particularly effective for people with IBS, according to research.
Medication can help too. Antidepressants that reduce stress and anxiety also help alleviate IBS symptoms. Selective serotonin reuptake inhibitors, in particular, can help relieve IBS constipation, according to gastroenterologists from the University of North Carolina at Chapel Hill School of Medicine.
Whether deep breathing, practicing yoga or meditating, taking a time-out can help change how you react to stress in your life. When you are stressed, it affects the colon, which needs to be relaxed to remain regular. This is why some people with IBS are prone to bouts of constipation. One study showed that mindfulness meditation reduces the severity of IBS symptoms. Mindfulness meditation involves staying in the present moment by becoming aware of your surroundings, while letting go of your thoughts about the past and the future.
Talk to your doctor to make sure you are doing all that you can to treat your IBS. While there is no cure, symptoms can be managed. Treatment may include changes in diet, medications and/or probiotics to rebalance the bacteria in the gut flora. IBS causes stress in and of itself so reducing symptoms can also help to reduce some disease-related stress.
Was this helpful?