7 Ways to Relieve IBS With Constipation
Was this helpful?
If you have irritable bowel syndrome (IBS) but also experience constipation, determining the cause of the constipation is not a simple task. From infection to stress, there are a number of factors that could be contributing to your symptoms, but the causes are not fully known or understood.
In the meantime, you probably just want relief. Try these seven tips for relieving constipation, but keep in mind they may take some trial and error.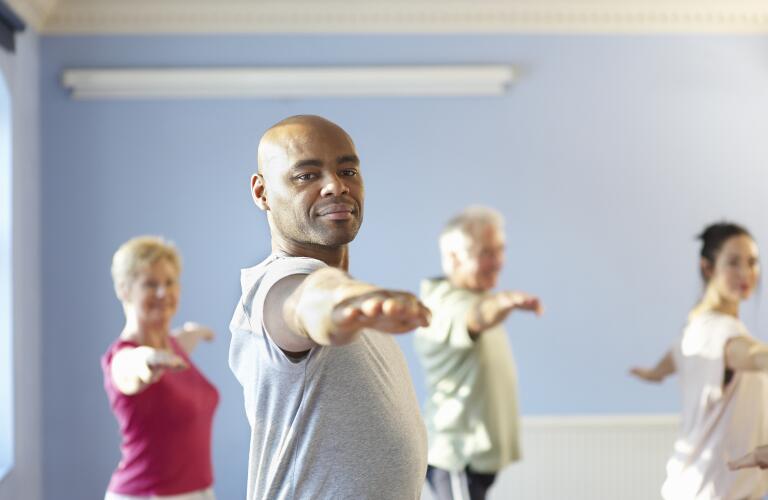 According to Shahnaz Sultan, MD, spokesperson for the American Gastroenterological Association and Assistant Professor at the University of Minnesota, there is a strong link between stress and IBS symptoms. Therefore it's important to engage in activities that help relieve stress, such as:
regular exercise
yoga
deep breathing
mindfulness training
counseling
acupuncture
biofeedback
Research shows that therapies which can help reduce feelings of stress and anxiety can also help ease IBS symptoms.
Contrary to popular belief, a colonoscopy is not necessary to diagnose IBS. Diagnosis is based on something called the Rome criteria (the kind, and duration, of symptoms). You will also be happy to know there is no evidence to support an increased risk or susceptibility to developing cancer.
This will help you identify which foods trigger IBS symptoms. For many people, caffeine, high-fat foods, milk products or artificial sweeteners may lead to increased abdominal discomfort. Identifying and eliminating some of these foods from your diet may be helpful.
This should include fiber-rich foods, wholegrain breads, fruits, and vegetables.
Large meals may cause cramping and diarrhea, or exacerbate other IBS symptoms. Eat smaller meals more frequently, or eat less at your usual three meals a day.
Fluids and exercise can help stimulate intestinal activity.
Over-the-counter fiber supplements (like Metamucil) can help control constipation. Talk to your doctor about the kind and brand that is best for you. Newer drugs have been developed that work directly on the intestines to help improve abdominal pain and control constipation; these are usually recommended for people with more severe symptoms.
If your symptoms progress, or are associated with other factors , it's important to see your doctor to help you get to the root of the problem and develop the best treatment plan. To determine if your symptoms are due to IBS or some other factor, consult with your doctor if:
you are older than 50, with constant or severe symptoms
the pattern of your symptoms has changed
your symptoms are associated with "alarm symptoms," such as weight loss, progressive pain, or bleeding

It's also important for your doctor to know if there is any underlying or family history of colon cancer, inflammatory bowel disease or celiac disease.
Was this helpful?