6 Treatment Options for IBS-Diarrhea
Medically Reviewed By William C. Lloyd III, MD, FACS
Was this helpful?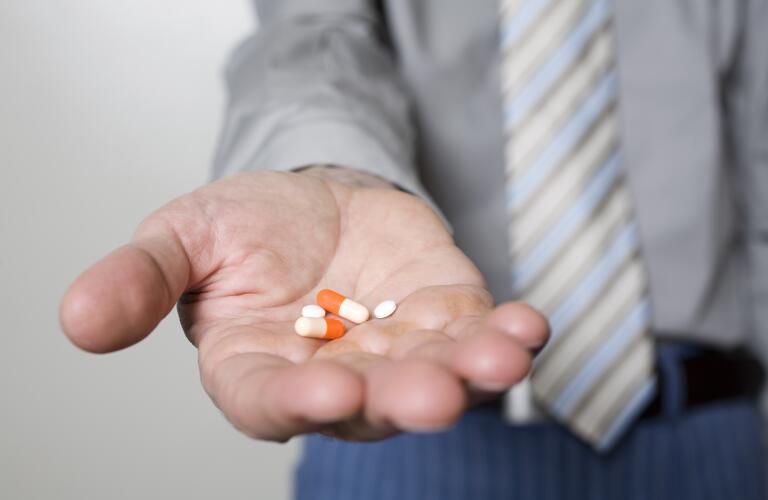 If you have irritable bowel syndrome (IBS) and diarrhea is a frequent problem, don't despair. There are several treatment options available.
IBS with frequent diarrhea (IBS-D) causes frequent loose and watery stools. Cramping abdominal pain is common. You may or may not feel relieved after a bowel movement. Treatment options include over-the-counter and prescription medicines as well as diet changes.
Discuss these treatment options with your doctor:
This is an over-the-counter medication. It reduces contractions of your bowel and slows down movement of stool through your colon. It also reduces the loss of fluid and minerals (electrolytes) from your system. This medicine may reduce the number of stools you have and make your stools less watery. It may not ease abdominal pain. It can cause constipation.
This is a prescription medicine approved to treat IBS-D. This medicine reduces bowel contractions by acting on nerve receptors. Studies show that the medication can reduce the number of bowel movements. It may also ease abdominal pain and make stools less watery. Side effects can include constipation and nausea. This is a medicine that you take twice a day.
This is a prescription medicine. It blocks a chemical messenger called serotonin in your colon. Blocking serotonin may reduce the number of bowel movements and watery stools. It may help ease other IBS symptoms, too. You would need to take the drug every day. The main side effect is constipation. This drug does not work as well in men as it does in women. In fact, it has U.S. Food and Drug Administration approval only for women.
This prescription drug is an antibiotic. It reduces "bad" bacteria that may contribute to diarrhea. It may reduce loose, watery stools. It also may ease abdominal pain. The most common side effect is nausea. You would take this medication three times a day for 14 days. You may need to take it longer if symptoms continue.
Probiotics are diet supplements. Probiotics are living bacteria that are similar to the healthy bacteria that normally live in your colon. Taking a probiotic may reduce many symptoms of IBS, including diarrhea. They may help you feel more satisfied after a bowel moment. Not all probiotics work for IBS. The probiotic that has shown the most promise for IBS is Bifidobacterium. You could take it as a capsule for about four weeks to see if it helps you.
Some foods and drink may cause diarrhea and cramping in some people. These include fatty foods, fried foods, coffee, caffeine, and alcohol. Sorbitol (a sugar substitute) and fructose also may make cramping and diarrhea worse. You should avoid these foods if they seem to cause symptoms.
A special diet called the Low-FODMAP diet is another option. It may be particularly helpful for people with IBS-D. The diet limits many foods that are hard to digest. These include lots of fruits, vegetables, grains, dairy products and sweeteners. This diet is complicated. It's best to work with a dietitian.
However, not everyone with IBS reacts the same way to foods. Keep a diary of what you eat and the symtpoms you have. This will help you and your doctor track how you react to specific foods.
There is no one medicine or diet change that works well for every person who has IBS-D. Work with your doctor to find the treatment or treatments that work best and cause the fewest side effects for you. It may take a bit of trial and error. Keeping an open mind and a positive attitude will help you stay focused on the end result — symptom relief.
Was this helpful?