5 Tips for Treatment Success with Constipation Medications
Was this helpful?
Constipation is a common bowel disorder that can cause discomfort. However, your doctor can help you identify the right medication and implement lifestyle changes, such as increasing fiber intake, drinking water, and exercising regularly to improve symptoms.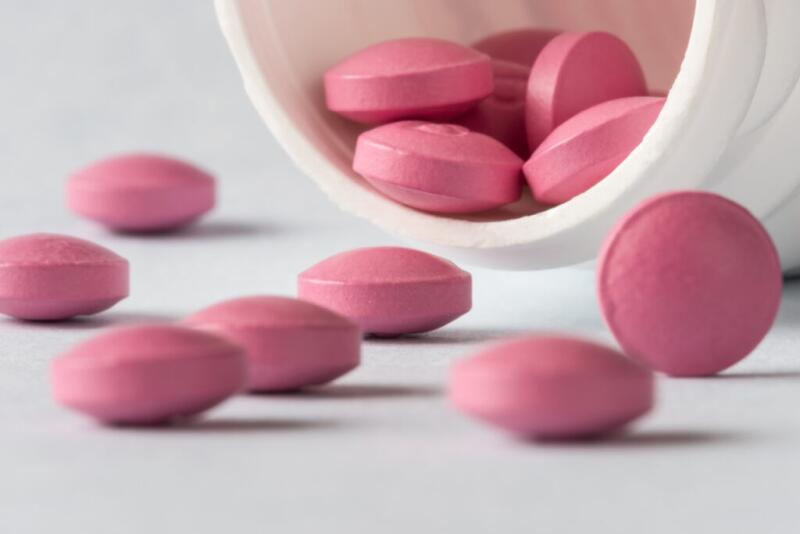 Treating constipation often requires medications that soften the stool and stimulate bowel movements. Additional medications can be taken to ease pain and other symptoms. Lifestyle changes including adjusting your diet and fluid intake can help your constipation medications work successfully.
A 2019 report suggests that successful treatment of constipation usually relies on both pharmacologic and non-pharmacologic approaches.
The following tips for constipation relief are for people with irritable bowel syndrome (IBS) and the chronic constipation that it can cause, as well as other conditions that affect bowel function. While these strategies are generally safe and well tolerated, talk with your doctor about any questions or concerns you have about constipation medications or the factors that may be contributing to this common bowel disorder.
Constipation can be a painful and uncomfortable condition; however, proper medication use and some simple lifestyle strategies can often bring on relief for both acute and chronic constipation.
The American Society for Gastrointestinal Endoscopy recommends laxatives and stool softeners as the first medications to try when coping with irritable bowel syndrome with constipation (IBS-C). However, these over-the-counter (OTC) medications can be effective for many other causes of constipation.
Laxatives made with polyethylene glycol may be the most effective products, but laxatives based on other ingredients can also be a treatment option.
Always follow dosage recommendations on the medication label and confirm with your doctor before making treatment changes.
While laxatives and stool softeners may be all you need to stop constipation, other medications may also be necessary, especially in cases of chronic constipation.
A 2021 study of current and emerging constipation treatments suggests that prokinetic agents can be helpful as second-line therapy (after laxatives). Prokinetics are often recommended for people with IBS-C, improving intestinal motility — the movement of contents through the gastrointestinal tract.
A 2018 review of 15 randomized trials notes that medications known as secretagogues are also effective in treating IBS-C. The medications effectively increase fluid levels within the gastrointestinal (GI) tract, reducing the time stool remains in the bowel.
Successful constipation treatment may rely on a combination of medications, so be willing to work with your doctor to find the right mix of medicines and lifestyle changes to improve your digestive health.
Staying well hydrated is important for many reasons, not just bowel health. Most constipation medications are to be taken with a glass of water and continued fluid intake is advised throughout the day.
A 2018 study suggests that while laxatives are often an essential component of treatment, increasing fluid intake may be a necessary strategy to treat constipation and prevent future problems with bowel function.
Regular exercise helps relieve constipation in several ways. Aerobic activity boosts circulation throughout the body, including the gastrointestinal tract. This means stronger, healthier contractions that move stool through your bowels. Better blood flow can also lead to greater digestive enzyme production, which also helps with constipation.
In a 2017 study of women with obesity and constipation, researchers noted that the group of women who engaged in regular physical activity experienced greater improvements in constipation symptoms than a similar group thatreceived standard medical care and followed a low-calorie diet.
Having obesity can contribute to constipation, so a more active lifestyle can only further complement the benefits of constipation medications. The researchers suggest that while their study focused on middle-aged women, interventions such as more exercise may be helpful for many types of people struggling with constipation.
If you experience chronic constipation or just have occasional difficulties with regular bowel movements, you may benefit from more fiber in your diet. Most adults should consume around 22 to 34 grams of fiber daily, according to the National Institute of Diabetes and Digestive and Kidney Diseases.
Excellent food sources of fiber include:
whole grains
legumes
fruits
vegetables
nuts
If your diet doesn't include enough high-fiber offerings, you may benefit from taking fiber supplements. They are usually sold in powder form to be mixed with water and are most often made of a type of fiber called psyllium. Cellulose is another form of fiber used in some fiber supplements.
Consuming enough fiber can make constipation medications more effective, but eating too much fiber can actually lead to worsening constipation or diarrhea. Consult with your doctor about the right amount and method of fiber for you.
Constipation is a common bowel disorder that can cause discomfort. However, your doctor can help you identify the right medication and lifestyle changes to improve symptoms. Always consult with a medical professional before starting a new treatment, including natural remedies.
Was this helpful?