Nutrition Tips to Prevent Hysterectomy Weight Gain
Medically Reviewed By William C. Lloyd III, MD, FACS
Was this helpful?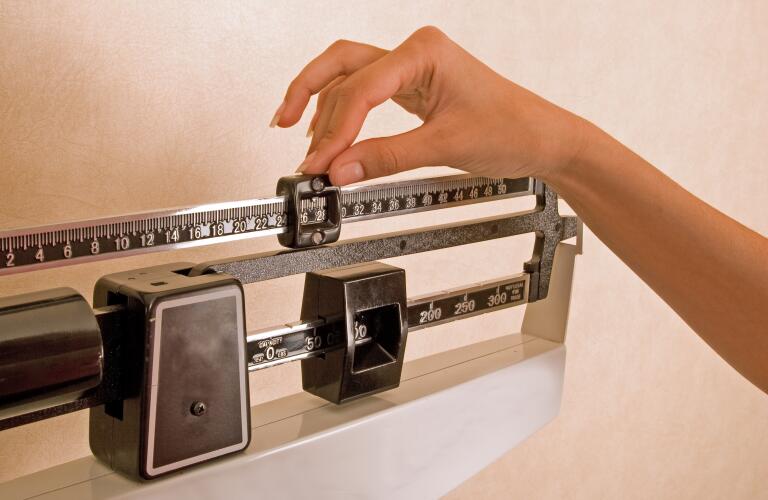 Gaining weight after a hysterectomy is a common concern. But, knowing why you're more likely to put on extra pounds can help you stop this from happening.
First of all, the healing process takes time. It could be several weeks before you can go back to your normal daily activities. Being less active can lead to weight gain.
Also, if you still menstruate and your ovaries are removed with your uterus during the surgery, you will enter menopause. This causes levels of hormones, like estrogen, to drop. That can lead to stress and poor sleep. Both of these side effects can make you more likely to gain weight. Menopause can also lead to an increase in total body fat and belly fat because of the drop in estrogen.
Hysterectomy weight gain is not inevitable. Making some changes to your diet can help keep your weight stable—here's how.
Cutting the number of calories you take in each day is key to a healthy weight. This doesn't mean you should feel hungry or try to lose weight after a hysterectomy. It means eating foods that have the nutrients you need to stay healthy and that satisfy you, too.
Start by replacing high-calorie foods with low-calorie ones. Look for foods that also are high in fiber and water. That will help you feel full. For instance, add low-calorie, high-fiber foods, such as:
Fruits including fresh and frozen varieties
Vegetables of all different colors and types including dark leafy greens
Legumes like peas and beans
Whole grains
Low-fat dairy products and lean proteins are also good. Examples are fish and skinless chicken breasts. They also have the nutrients you need with fewer calories than higher-fat cuts of meat and poultry.
It's also important to limit how much alcohol you drink. Alcohol has calories that can lead to weight gain.
If your ovaries were removed with your uterus, eating soy could help ease the effects of falling estrogen levels.
Soy contains isoflavones. These are compounds that seem to have estrogen-like effects on the body. Improving menopausal symptoms like stress and poor sleep could help prevent weight gain. Among the foods that contain soy are:
Soy milk
Tofu
Edamame (soy beans in the shell)
Some women are concerned that soy increases the risk of breast cancer because of its estrogen-like properties. This is largely based on studies with isolated soy compounds in animal models. The research is complex and does not apply to the effect of eating soy-containing foods. According to the American Cancer Society, eating foods with soy is safe and does not increase a woman's risk of breast cancer.
Soy has additional protective effects, too, in that it may help lower cholesterol and has been linked to lower rates of cardiovascular disease. If you are still concerned about soy, consult a doctor before adding soy to your diet.
Large portions and second helpings usually mean unneeded calories. That adds up to weight gain. A good way to make sure you limit portions is to use smaller plates, bowls and glasses.
Another way to keep from overeating is to not use serving platters at mealtime. Instead, measure out your portions right onto your plate.
Eating out can make it harder to maintain a healthy weight. Many restaurants serve portions that are a lot larger than one person needs. So, split an entrée with a friend. Ask for a "half order" or an appetizer portion rather than the full entrée size. Or, ask that half of your meal be put in a take-out container when you order it. That way your restaurant meal will be a better size. And, you'll take home enough for another meal the next day.
Keep in mind that you have less control over the ingredients used to cook your meal when you eat out. That makes it important to eat at home as much as possible. Knowing exactly what you are eating and how your food is prepared will help you avoid extra calories that add up to extra pounds.
Many women will, unfortunately, gain weight despite these nutrition tips. Even combining a healthy diet with exercise most days of the week may not be enough. Biologically, some women have a harder time than other women maintaining a healthy weight or losing weight as they age, with or without hysterectomy and with or without estrogen-producing ovaries. Part of it is genetic. What's more, a hysterectomy can speed up the time to menopause, even when the ovaries are left intact. The years leading up to menopause is perimenopause, which has some of the same characteristics and symptoms of menopause caused by reduced levels of estrogen.
If you are gaining weight regardless of what you eat, you may need to increase the amount of aerobic exercise in your life. Experts recommend at least 150 minutes of moderate or 75 minutes of intense aerobic exercise a week. To lose weight, you have to exercise even more. Also, measuring your body composition (percentage of fat) is a more accurate view of your overall fitness level than simply measuring your weight in pounds or kilograms.
If you are unable to maintain your weight or improve your body composition with exercise and eating well, contact your gynecologist or primary care provider for next steps. Your provider can measure the level of estrogen and other hormones in your blood and make recommendations based on the results.
Possible therapy and strategies may include:
Hormone replacement therapy with estrogen and possibly androgens (such as testosterone), which also drop with age in both women and men and contribute to loss of muscle mass

Weight-loss medications for women whose BMI is 30 or higher

Personal or group training with a licensed trainer, who can develop an exercise plan that will work for you
Was this helpful?