How to Tell If Your High Blood Pressure Medication Is Too Strong
Was this helpful?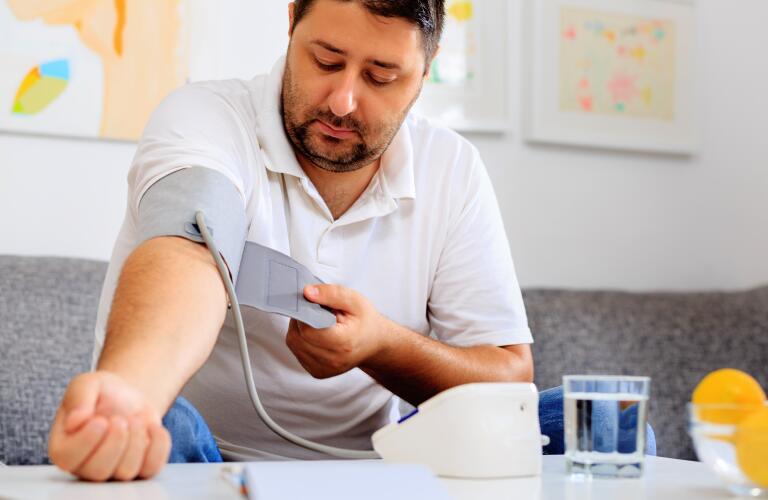 People diagnosed with high blood pressure (hypertension) often get a prescription medication to bring their pressure down and prevent damage to the arteries. But occasionally, a high blood pressure medication produces side effects that could indicate the dosage needs to be reduced or the medication changed to something else.
Experiencing side effects from high blood pressure medication usually is no reason to quit taking the pills, though. The potential complications of uncontrolled hypertension include stroke and heart attack, so you should keep taking the meds until your doctor says otherwise. Stay alert for these potential side effects of high blood pressure medicine and notify your doctor if you experience them.
In rare cases, medication for hypertension can cause an extreme drop in blood pressure that requires emergency medical treatment. Call 911 if someone you know takes blood pressure medication and experiences:
A series of blood pressure readings below 90/60 mm Hg accompanied by other symptoms

Altered mental status including extreme confusion or loss of consciousness

Inability to wake the person up
Fortunately, these symptoms are very rare. Most people take high blood pressure medicine without ever experiencing even a minor side effect.

Doctors can choose from a vast array of medications for hypertension. These drugs fall into more than 10 different classes, with multiple drug choices within each category. But no matter the class, every drug of this type can produce side effects. You should discuss with your doctor the potential side effects of the specific drug he or she is prescribing for you, including which symptoms require prompt medical intervention.
In general, whether you are taking a diuretic medication for hypertension, an ACE inhibitor, a beta blocker, or some other type of drug, watch for these symptoms that might indicate your dosage needs to be adjusted:
Extreme, persistent drowsiness, weakness or fainting

Falling due to dizziness when standing up

Frequent headaches

Heart palpitations

Persistent insomnia or nightmares

Persistent, slow heartbeat (below 60 beats per minute), especially if accompanied by other symptoms
Often, your doctor will recommend you make lifestyle changes to cope with side effects from high blood pressure medicine instead of changing the dosage. Before you make these changes on your own, always consult your doctor. If you're given the go-ahead, you can try:
Eating potassium-rich foods to cope with symptoms like fatigue and weakness when taking a diuretic drug

Standing up slowly to avoid feeling dizzy or falling from a drop in blood pressure that can occur when rising

Using caution with over-the-counter decongestants, pain relievers, supplements and naturopathic remedies, to avoid creating additional side effects
Many times, the side effects of high blood pressure medications remain mild and manageable without requiring a dosage adjustment. However, some people need to try several different types of blood pressure medicine before you and your doctor find the one that works for you without producing side effects.
Never stop taking your medication for hypertension due to side effects, because abruptly stopping these medications can cause your pressure to skyrocket and potentially induce a stroke or heart attack. If your medication side effects are intolerable for you, call your doctor to find out what to do.
Was this helpful?