Do Some Blood Pressure Medications Cause Cancer?
Was this helpful?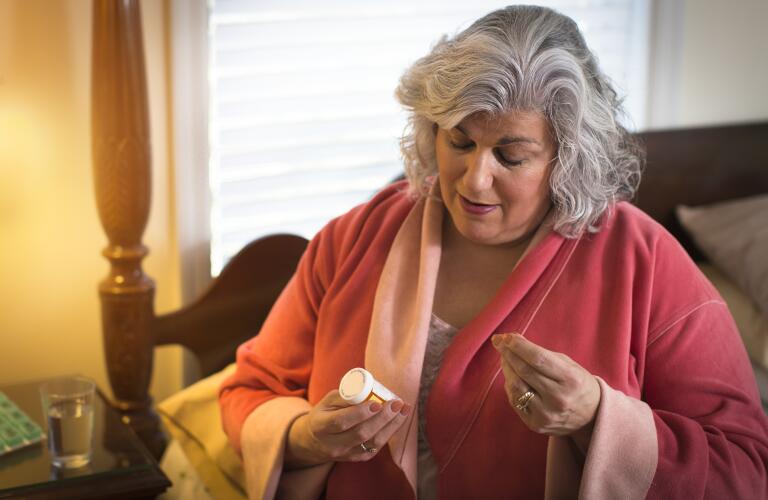 In 2018 and 2019, the U.S. Food and Drug Administration (FDA) began recalling certain blood pressure medications due to contamination with a chemical believed to cause cancer. What are the facts behind the blood pressure medication cancer risk and recall if you take one of these drugs? And what should you do if you take one of the recalled products? Here are the answers to these and more questions.
In late 2018, a few drug manufacturers reported that some batches of their blood pressure medications tested positive for contamination by a cancer-linked chemical called N-Nitrosodimethylamine (NDMA) and other related impurities. Consuming high doses of NDMA could potentially cause a person to develop cancer, but the amount of the chemical in the recalled blood pressure medications does not present an urgent threat to your health.
Out of an abundance of caution, the FDA initiated a recall of these specific medication batches. The recalls include a particular class of blood pressure medications called angiotensin II receptor blockers (ARBs). These medicines work by reducing blood vessel constriction caused by the hormone angiotensin. Sometimes, ARBs are combined with other medications, such as diuretics, in a combination blood pressure pill.
The blood pressure medication recall includes these drugs, produced by a small group of manufacturers:
Irbesartan

Losartan

Valsartan

Combination pills that also contain drugs like HCTZ (hydrochlorothiazide)
Not every brand of ARBs has been recalled. Many drug manufacturers produce these common medications and have not reported problems with impurities. You can find out if your particular brand of ARB has been recalled by searching the list of recalled ARBs on the FDA's website. You can also take the medicine bottle to your pharmacy and ask the pharmacist for help.
The FDA states that the risk of anyone actually getting cancer from taking a contaminated blood pressure pill is very, very small. In a statement, the FDA estimated that, in a worst-case scenario, if 8,000 people took the highest dose of a contaminated valsartan medication every day for four years, it might cause one cancer case among those 8,000 people.
This represents an extremely low risk to anyone who takes an ARB to reduce their blood pressure.
First, you should not stop taking your blood pressure medicine even if it is one of the recalled brands. Abruptly discontinuing your blood pressure medicine may vastly elevate your risk of stroke.
Continue taking your medicine as prescribed and contact your doctor's office or pharmacy to find out how to replace your medicine. Other manufacturers produce uncontaminated versions of the type of ARBs that have been recalled, and you can safely take one of those. (The source of contamination for batches of valsartan was traced back to a manufacturing facility in India, which has since been tagged with an 'import alert.')
You should not worry about taking a blood pressure medicine that is part of the recall because the level of contaminant you would ingest likely does not increase your risk of cancer.
Hypertension is a top controllable risk factor for stroke, heart failure, and kidney failure. Keep taking your blood pressure medication as prescribed, because your risk of experiencing one of these life-threatening events far outweighs the potential risk of developing cancer from a recalled blood pressure medication.
Drug recalls are a relatively common occurrence. The blood pressure medication recall made headlines because it affected millions of people with hypertension. The FDA recalled the medications because they want to be transparent and inform people about the impurities. If you have additional concerns, ask your doctor or pharmacist.
Was this helpful?