What to Expect With a Telehealth Appointment for Hidradenitis Suppurativa
Was this helpful?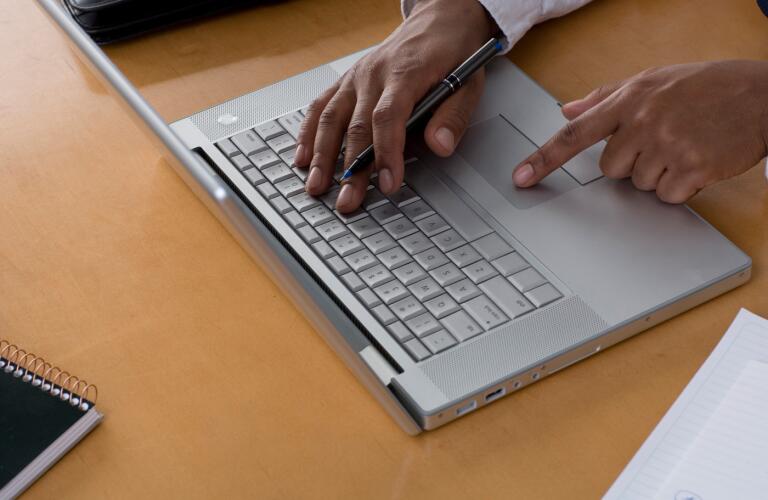 If you have hidradenitis suppurativa (HS), you probably already know how much time and effort is required to manage your symptoms and prevent certain complications. Treating HS requires regular visits with a dermatologist to promote healing and, if necessary, explore potential new therapies.
Today, doctors around the country are exploring ways to connect with their patients while also limiting exposure to infectious diseases. Telehealth, which puts you in touch with your doctor even if you're not in clinic via video chat, phone call, or other electronic communication, is becoming a common method of providing treatment. If you have HS, your doctor may recommend using telehealth to keep you safe, especially if you're taking medications which suppress your immune system.
Could telehealth appointments for hidradenitis suppurativa help you best manage the condition? If your doctor suggests a virtual doctor visit, learning more about what to expect can help you determine whether it could be right for you.
Although doctors have used telehealth for decades, this method of connecting with patients has exploded in popularity in recent years. Advances in technology now make it possible for your doctor to remotely examine, diagnose, and prescribe treatment for all sorts of conditions.
If you live with HS, this could be especially important for you. In many cases, HS causes painful bumps which may leak a bad smelling fluid, no matter how diligently you take care of your skin. And for some, hidradenitis suppurativa treatment requires the use of biological therapies which actually suppress the immune system and can make infections more likely.
But connecting with an online dermatologist gets you the treatment you need while also protecting your health and privacy, since you don't even have to leave your home. And you can always follow up with your doctor in person if it's necessary after your online appointment.
Telehealth provides the opportunity for your doctor to assess and treat your condition, and there are certain tasks your doctor can easily perform even though you're still at home. Your doctor may:
Assess your condition. Your doctor can examine your skin and may even ask you to help them evaluate troublesome areas. You may be asked to touch or press on any affected skin and report pain or other sensations as you feel them.
Consult and educate. You may have many questions about HS, especially if it's a new diagnosis for you. You can address any concerns you have during a telehealth appointment and receive answers immediately.
Manage your medications. Depending on the severity of HS, your doctor may recommend you use prescription medications, like antibiotics or newer biological therapies. Telehealth helps your doctor determine whether these medications work for you and can be used to refill your prescriptions.
Monitor you remotely. In some cases, doctors appreciate regular updates about HS and how you're responding to treatment. Your doctor may request that you call or email to report on your symptoms or provide pictures of your skin. These tasks help doctors monitor your condition without seeing you routinely.
Recommend new treatments. If a treatment isn't working, you can connect with your doctor remotely to discuss other options which may help.
Doctors vary in the type of services they offer with telehealth, so it's important to ask what can and cannot be done during your online appointment. And while some people are concerned they don't get the same quality of care, keep in mind you're still connecting with the same licensed doctor you already have a provider-patient relationship with.
Virtual doctor visits for hidradenitis suppurativa may be a great option for continuing your treatment. Just like a regular office visit, your doctor can check your skin, answer your questions, and prescribe treatment to help with HS. Asking your doctor about telehealth can be a great first step toward taking full advantage of these services without ever having to leave your home.
Was this helpful?