Understanding Hidradenitis Suppurativa of the Groin
Was this helpful?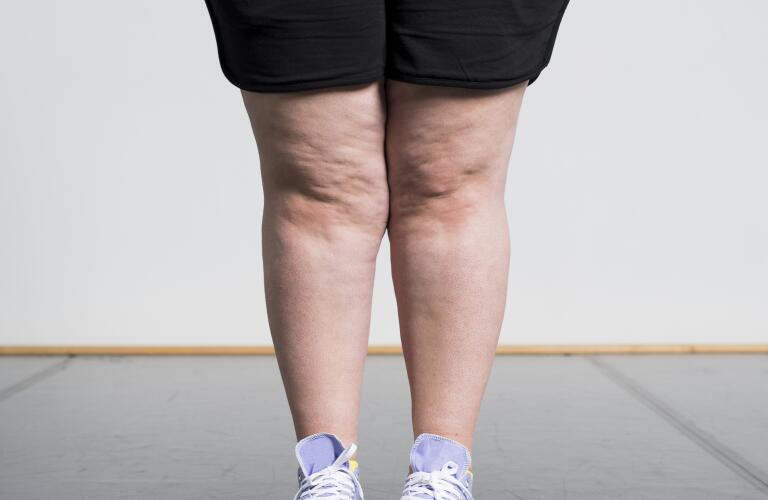 Hidradenitis suppurativa (HS) is a chronic condition that affects the sweat glands in high-friction areas like the groin and armpits. Also known as acne inversa, it causes painful swollen red lumps and boils to form in the skin. The lumps can develop into lesions, which usually weep a sticky, smelly fluid that can stain your clothes. Once you've experienced an HS breakout in a certain area, you'll be prone to future breakouts in the same area.
Essentially, hidradenitis suppurativa starts in areas of the body where the skin tends to rub up against other skin—or in areas where there are oil- and sweat-producing glands. The hair follicles become clogged with bacteria and other debris. That's when pimples begin to form.
The groin isn't the only area where the pimples and boils may form, but it's definitely one of the mostly commonly affected areas. In fact, along with the underarm area, the groin is the area most likely to become inflamed with HS lumps. In women, the breakouts often occur around their genitals, while men may have them on their genitals or around the anus.
The condition isn't contagious, and you can't "give" it to someone else. It's not the result of poor hygiene, either. However, no one really knows what causes it, although experts speculate it could be due to a combination of environmental and genetic factors. It is more common in people who are overweight, people who smoke, and people with a family history of hidradenitis suppurativa. Women are also far more likely to develop the condition. And the American Academy of Dermatology notes that it's possible the immune system overreacts to the clogged follicle in people who have acne inversa.
There's really not a definitive cure for hidradenitis suppurativa. But early diagnosis and treatment can make a big difference. So if you notice a cyst or pimple forming in your groin, it's important to act before it gets worse. If allowed to progress, the lumps can evolve into abscesses that leak pus. If breakouts erupt and heal in the same places, as they usually do, the abscesses can form thick scars or lines in the skin over time. It can be very painful, and because of the location, it might even make it hard for you to walk and move around easily.
Treatments can include:
Oral or topical medications derived from Vitamin A

Acne washes or medications

Anti-inflammatory drugs, such as oral steroids

Hormone therapy

The biologic drug called adalimumab, or other similar drugs that selectively short-circuit the inflammatory process

Pain relievers
Again, none of those will cure the condition, but they can improve the situation. And if they don't, your doctor may recommend surgery. Some procedures are fairly simple, involving the removal of one of two single nodules or draining the pus from a small affected area. A growing number of people are experiencing some relief from laser surgery to clear breakouts. However, more extensive surgery to remove a large area of affected skin is also a possibility for some people with HS. According to the Mayo Clinic, men who have severe symptoms in the area between the scrotum and anus may even need to have their scrotum surgically removed.
You may experience a series of ups and downs as you cope with hidradenitis suppurativa. For example, on the positive side, other people may not even realize that you struggle with this condition in your groin area, since your clothes will cover any flare-ups. But it might also affect your love life by causing you to withdraw from your partner out of a reluctance to be intimate. Don't hesitate to seek out a professional to talk to about your feelings.
A few suggestions for ways to help you cope with the condition itself:
Don't shave your bikini line or any other hair in the groin area. Shaving can irritate your skin even more.

Wear loose-fitting clothes, including underwear. Think boxers, not briefs.

Try to lose a few pounds. If you're overweight, shedding a few pounds seems to result in fewer flare-ups.
Don't get discouraged. If your current treatment regimen isn't working, talk to your doctor about other options. New developments happen all the time, and you may be a candidate for one of them.

Was this helpful?