How Telehealth Can Help People With Hidradenitis Suppurativa
Was this helpful?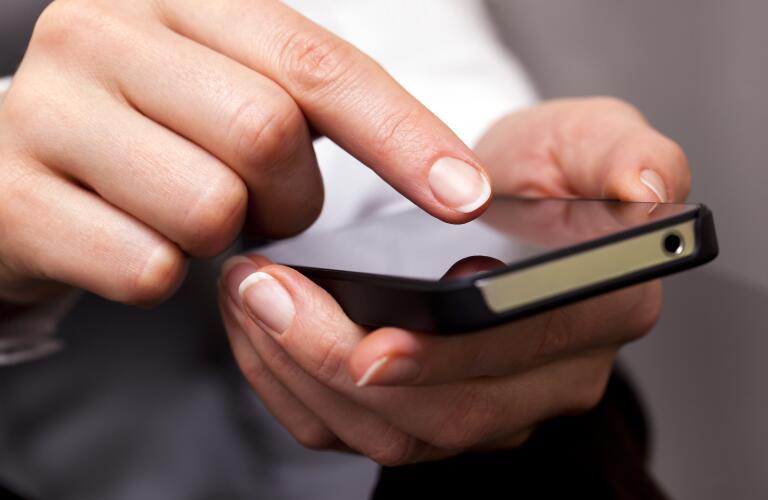 Up to 4% of people worldwide live with hidradenitis suppurativa (HS), a sometimes painful condition where small lumps form under the skin. In many cases, HS becomes a chronic, or long-term, condition, and it may get worse as more time passes. Getting treatment early is key to preventing complications and living more comfortably.
But it may be difficult for you to see your doctor regularly. Or, if an HS flare-up causes complications like ruptured and leaking cysts, you may prefer to stay inside your own home while you heal. Fortunately, many doctors are using telehealth to stay connected to their patients. Now more than ever, telehealth can help you continue to receive the treatment you need, even if you don't see your doctor face-to-face.
The term telehealth, also called telemedicine, refers to any services your doctor provides to you remotely while you aren't in their office or clinic. This approach to medicine has actually been used for years—from early radio transmissions to virtual doctor visits, these services have evolved over time to accommodate the needs of our modern world.
Doctors offer a variety of services using telehealth. Your doctor may use video conferencing to follow up with you after surgery, or they may accept online prescription refill requests. Regardless of the services provided, telehealth makes it possible for you to continue with your treatment even if you can't see your doctor in-person.
Unlike traditional office visits, telehealth provides certain benefits to people living with hidradenitis suppurativa. HS typically only occurs in areas where your skin touches other skin, like your underarms or upper thighs. When flare-ups occur, bumps and lumps form under the skin surface, and these may become painful over time. In some cases, fluid drains from the lumps, and this fluid can be foul-smelling regardless of your usual skin care regimen.
If you're in the middle of a flare-up, you may not want to leave your home. Fortunately, telehealth brings your licensed, board-certified doctor to you, allowing you to discuss your symptoms and explore potential treatments in total privacy through a video call or phone call. Also, an appointment with an online dermatologist eliminates your need to travel to a clinic, which may help cut down on travel time and transportation costs.
Finally, since some people with HS take medications which suppress the immune system, telehealth consultations protect you from harmful diseases you may be exposed to while out in public.
If your doctor uses telehealth for hidradenitis suppurativa, you can take steps early to get prepared for your virtual doctor visit. First, find out whether your appointment will be conducted via a simple telephone call, an email, or by using a computer, tablet, or smartphone. In many cases, a quick email may be just enough to have a question answered or request a prescription refill. Sometimes, doctors prefer live video conferencing, since this approach allows your doctor to see and speak to you directly. If this is the case, you'll need to check to be sure your internet connection is secure and stable before your appointment.
In some cases, doctors prefer patients to use specific apps or websites which require login information. This helps ensure your information stays protected and private, accessible to only you and your doctor. Be sure you have your login credentials ready so you can easily connect.
Many people report that telehealth consultations provide the same top-quality medical services as an in-person appointment, just with greater convenience and potentially at less cost. In many cases, it's possible for your doctor to perform a skin assessment, prescribe medications, and discuss other treatment options using telehealth. Asking your doctor whether virtual doctor visits could be beneficial to you can help you stay safe and private in your own home while you continue your HS treatment regimen.
Was this helpful?