How Hidradenitis Suppurativa Affects People of Color
Was this helpful?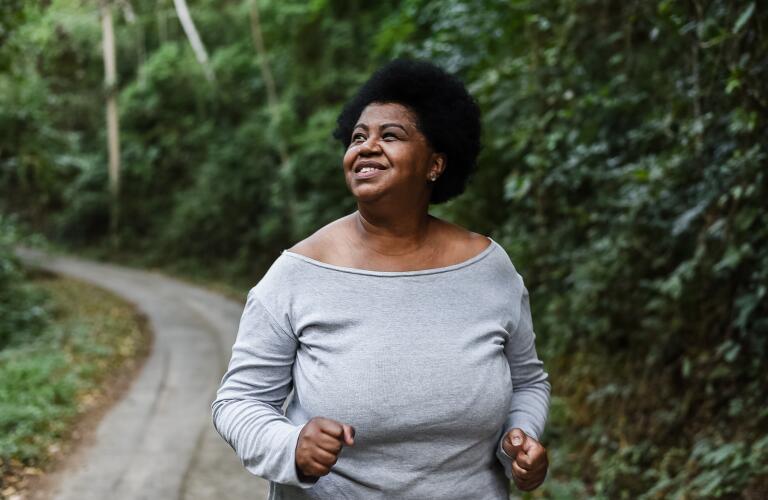 Hidradenitis suppurativa (HS) is a chronic skin disease that causes painful lumps and nodules to develop under the skin. These bumps often rupture and leak smelly fluid that can stain, and when the lesions heal, scars develop in their wake. It's a debilitating condition that significantly affects the quality of life of people who have it.
This disease disproportionately affects people of color, especially African Americans. But there's still a lot we don't know about why people of color seem to be significantly more impacted by hidradenitis suppurativa. Hopefully, future research will provide more insight into the causes of HS, give direction for developing more effective treatments, and help us better understand how it manifests in skin of color. For now, we can focus on what we do know about HS in people of color–and what they can do about it.
While we have much to learn about the exact causes of hidradenitis suppurativa, we have identified some patterns that occur. Here's what we currently know about risk factors for HS:
The disease seems to affect more women than men.
The disease often first develops in young adults, typically in the range of 18 to 29 years old.
Family history. If you have a close relative with hidradenitis suppurativa, your chances of developing it are greater.
If you are obese, you are more likely than someone who's not obese to develop this condition. You may also be more likely to have a more severe case.
Hidradenitis suppurativa seems to be linked to smoking in some cases, too.
And while HS research so far has focused mostly on white people of European descent, a growing body of research suggests you may be at greater risk if you're a person of color. African American people seem to have the most risk, especially African American women. Hispanic people may also be at elevated risk. And it may affect people of other ethnicities in greater numbers than we realize, but experts suggest that underreporting may hide some of the data. People don't always report having a condition like this, nor do they always have the resources to get appropriate healthcare. HS can be hard to diagnose, and many people wait years before receiving a proper diagnosis. Studies show diagnosis can take longer in people of color, potentially due to disparities in access to dermatologists with HS experience; plus–although this is changing–for many years it was more likely for doctors-in-training to learn to recognize HS on fair skin than on skin of color.
If you're at elevated risk for developing this condition, it might be helpful to know that hidradenitis suppurativa, especially a severe case, can have a profound impact on quality of life. Hidradenitis suppurativa isn't easy to live with. Even though you may understand HS is not your fault and it's not the result of poor hygiene, many people still find it hard to cope with. It can be painful, inhibit your mobility and comfort, and damage your self-confidence. Many people are embarrassed by their appearance and HS-related odors, so they withdraw from contact with others.
The isolation can compound feelings of despair, leading to depression. And that's a critical issue, especially when it comes to people of color with hidradenitis suppurativa. Depression occurs across racial and ethnic lines, but people of color are underdiagnosed and undertreated. Research suggests that African Americans in particular are less likely to get the treatment they need for depression–and they may suffer greater disability over the long run. If you're aware of this phenomenon, try to pay closer attention to any changes in your mood. Then you can seek care for your mental health needs on your own, or notify your doctor, who will be able to recommend a mental health professional to help you. Stress can make HS symptoms worse, so by managing your emotional wellbeing, you can also improve your physical health.
If you are a person of color and you suspect you may have symptoms of hidradenitis suppurativa, don't hesitate to see a dermatologist. Once you have a diagnosis, you can learn more about your condition and the treatment options available to you. There are treatments that can make the situation more bearable for you, as well as different at-home coping strategies. You can also learn more about how to care for your skin, including the best kind of skincare products to use.
Additionally, your doctor may encourage you to explain your condition to your family and friends, so they can learn more about it and provide support to you when you need it. You might also seek out a mental health professional or counselor on your own to talk to. And it may be a good idea to find an online support group for people with hidradenitis suppurativa who can be a good source of solace and information for you.
Was this helpful?