Making the Decision to Have Spine Surgery
Medically Reviewed By William C. Lloyd III, MD, FACS
Was this helpful?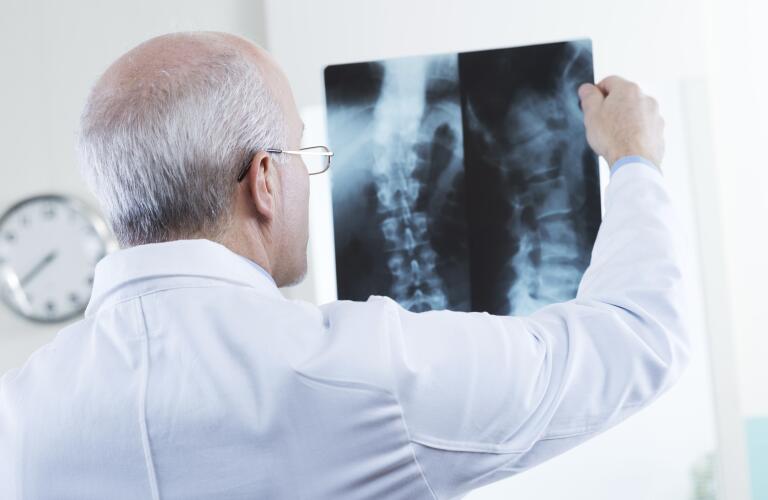 Making the decision whether or not to have back or neck surgery can be stressful. It basically comes down to weighing the risks and benefits to you of having surgery vs. not having surgery. Your doctor is most capable of helping you through that process. Read on to learn some things to consider and talk about with your doctor.
The treatment options available to you, including surgery, depend on the origin of your back pain. For example, back pain related to muscles may require a different approach than back pain from a disc problem. In most cases, people can manage chronic back pain with conservative treatments. This includes rest, physical therapy, back bracing, and various types of medicines. If you've tried these treatments and they haven't helped, surgery may be your next step.
There are a variety of spine surgeries. Different back and neck problems respond to different surgeries. And some respond better than others. Ask your doctor about the likelihood of successfully treating your problem with surgery. Find out how many times your doctor has performed the surgery and what the results were. Ask if your doctor has outcomes data to share. Don't feel like you're asking too many questions. This is an important decision and you need a full understanding of the likely outcome.
As with all surgeries, spinal surgery has risks and possible complications. The general risks of any surgery include reactions to anesthesia, bleeding, blood clots, and infections. But you also need to know about the specific risks of the spine surgery you are considering. You should understand the complications that could happen and if any of them could lead to more surgeries in the future. You should also understand what could happen if the surgery doesn't help you.
On the other hand, you should also talk to your doctor about the risks of not having spine surgery. Think about your quality of life if pain continues or you end up permanently disabled. Consider whether your back or spine condition interferes with your life. Have you given up activities you used to enjoy? Does pain or disability make it difficult or impossible to complete activities of daily living, such as bathing or cooking? The answers to questions like these can help you decide.
Recovering from spine surgery can be a challenge and take several months. Generally, younger people tend to bounce back quicker. But there is no hard rule about age. Talk with your doctor about your general health and whether your body can handle it. Find out how long an average recovery is for your specific surgery. And ask whether physical therapy or another rehabilitation program is necessary. You need to understand your full commitment beforehand.
A second opinion is not about questioning your first doctor. It is a valuable tool to help you gather as much information as possible about your situation. A second opinion can help you feel more confident about your treatment decision. Your doctor should encourage a second opinion, especially if you are having trouble making a decision. Ultimately, the final decision is yours and you should feel good about it. It will help you face surgery with confidence and a positive attitude.
Was this helpful?