PHYSICIAN VOICES

Which Hepatitis C Medication Is Right For You?

Was this helpful?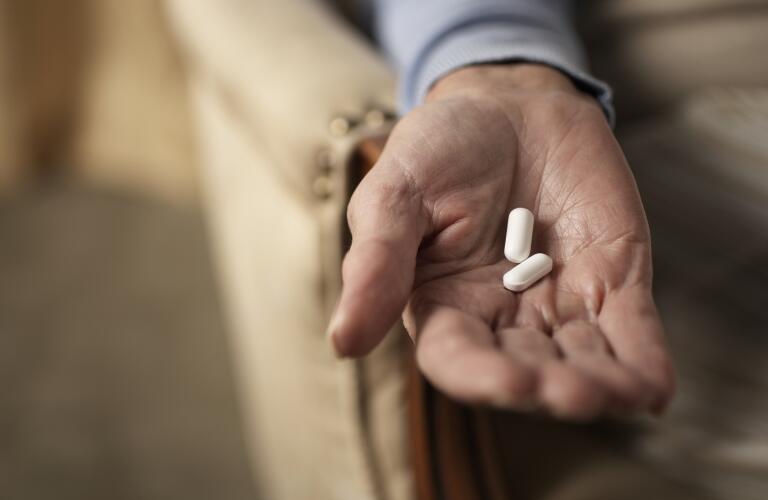 Recent breakthroughs have totally changed how hepatitis C is treated. Piedmont Healthcare's Dr. Raymond Rubin, a hepatitis C specialist, explains how he chooses the best treatment option for his patients.
Treating hepatitis C is not a one-size-fits-all situation. Right now, there are several main treatment options for hepatitis C in the United States:
Harvoni, which is the brand name for a combination of drugs called ledipasvir and sofosbuvir. On its own, sofosbuvir is sold as Sovaldi; Sovaldi may also be combined with a drug called simeprevir (Olysio)
Daklinza, which is the brand name for a drug called daclatasvir (which must be used with sofosbuvir)
Viekira Pak, which is the brand name for a drug combination including ombitasvir, paritaprevir, ritonavir, and dasabuvir
Zepatier, which is a once-daily pill combining elbasvir and grazoprevir
Mavyret, which is the brand name for a drug including glecaprevir and pibrentasvir
Technivie, which is a drug that combines ombitasvir, paritaprevir, and ritonavir
Epclusa, which is the brand name for a pill combining sofosbuvir and velpatasvir
Vosevi, which is the brand name for a drug combination including sofosbuvir, velpatasvir, and voxilaprevir
These options may be used along with a drug called ribavirin in certain circumstances.
Although there have been incredible advancements in treatment options and success rates, doctors must consider several factors in order to determine the best choice for an individual patient.
There are six main strains of hepatitis C that differ slightly from one another. These strains are called genotypes. In the U.S., about 75% of the cases we see are genotype 1. And within genotype 1 there are two subtypes: 1a and 1b. Genotypes 2 and 3 are a bit more common in Europe than they are in the U.S., and genotype 4 is more common in Egypt. Genotype 5 is found in South Africa, while we see genotype 6 primarily in Southeast Asia. In the U.S., we tend to see patients with genotypes 1 through 4, and rarely see genotypes 5 or 6.
The current standard of care for patients with hepatitis C genotype 1, at this time, is either the Harvoni combination or the Viekira Pak combination. Viekira Pak generally is more effective against genotype 1b than 1a, so we'll also take that into account. Zepatier may also be an option for patients with hepatitis C genotype 1 (as well as types 4 and 6), and may be a beneficial solution for people with hep C who also have cirrhosis, HIV, or late-stage kidney disease. And taking Olysio and Sovaldi together can also effectively treat hepatitis C genotype 1.
For genotype 2, we'll prescribe Sovaldi plus ribavirin, or Sovaldi plus Daklinza.
For genotype 3, we'll go with Sovaldi plus Daklinza. For patients with genotype 4, I'll prescribe either Harvoni or Technivie, which is basically Viekira Pak minus one of the ingredients.
Additionally, Mavyret, Epclusa, and Vosevi are drugs that have been approved to treat all types of hepatitis C with one daily pill. Typically, Vosevi is only prescribed after other treatments have failed.
Cirrhosis, or severe scarring of the liver, also plays a role in determining the best treatment for a patient. Untreated hepatitis C can lead to severe cirrhosis, and we need to be careful not to allow the hepatitis C to damage the liver further in those patients. Severely advanced cirrhosis is called decompensated cirrhosis and treatment guidelines don't currently have safety data on patients with decompensated cirrhosis. However, that may change in the next year as we learn more. We do know for certain that Viekira Pak and Technivie should not be used in patients with advanced cirrhosis.
Some hepatitis C patients also have advanced renal impairment, or damaged kidneys. Harvoni hasn't yet been tested in patients with severe renal impairment, although Viekira Pak appears to be safe for those patients. Zepatier has been shown to be effective in treating people with late-stage renal disease, so this may be an option for patients who are limited due to the health of their kidneys.
When deciding between different treatment options, I'll also take into account how difficult it is for the patient to take the medication as prescribed. Some patients have lifestyles that make taking lots of different pills harder. The Harvoni regimen is pretty simple—it's one pill, once a day. The Viekira Pak regimen is a bit more complex—you take a few pills in the morning and a couple in the afternoon. This may make it hard for some patients to get all their necessary medication.
Sometimes when you take different medications at the same time, you'll experience side effects that can be frustrating or quite dangerous. Before I prescribe a treatment to a patient, I'll examine the other medications that he or she is taking. Some acid-reducing medications you might take for reflux disease or ulcers can interfere with your body's ability to absorb Harvoni. In a case like that, a patient would need to lower the dose of the acid-reducing medication, which isn't plausible for some people. And many medications, including those used to treat some common conditions and also HIV, can negatively interact with Viekira Pak, so doctors need to pay attention to that. Certain drugs that treat heart problems shouldn't be taken at the same time as Epclusa, as this could lead to a slowed heartbeat.
More commonly, I'll see patients on statins, which lower cholesterol; because statins can interact with hepatitis C treatments, some patients may need to go off of them for the 12 weeks of hepatitis C therapy.
Unfortunately, as a doctor, I can make a recommendation for the best treatment for a patient, but I can't control if insurance will cover it. However, we can work with your insurance to find a solution. We are seeing remarkable cure rates in patients who undergo these therapies and more treatments are entering the marketplace each year.

Was this helpful?