The Cirrhosis–Hepatitis C Connection
Was this helpful?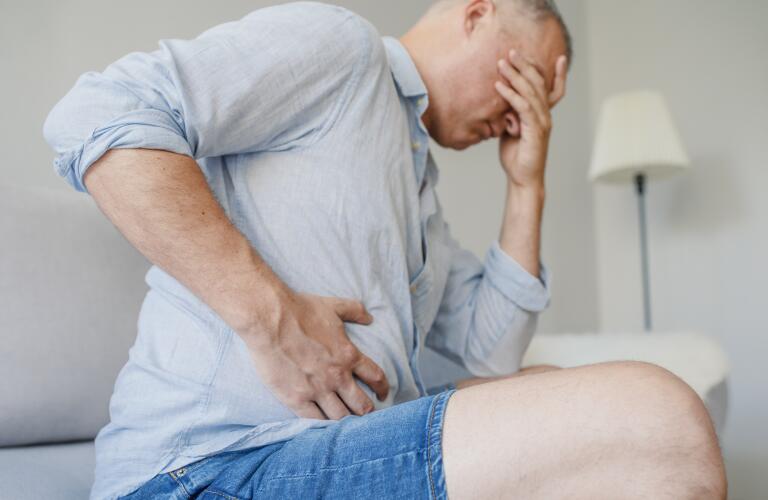 People often associate alcohol abuse with the development of cirrhosis, a condition in which scar tissue replaces healthy liver tissue, severely damaging your liver.
However, the number one cause of cirrhosis of the liver is actually hepatitis C. When hep C goes untreated, serious health problems, including cirrhosis, liver cancer, and liver failure, can result.
Hepatitis C is a viral infection affecting your liver; it is spread through exposure to blood that contains the virus. Most people who are newly infected don't experience any symptoms or have only mild symptoms, such as fatigue or nausea. In approximately 15 to 25% of cases, the virus will clear spontaneously from the body without receiving treatment. But for the majority of people with hepatitis C, the infection will persist and become chronic.
Hepatitis C causes inflammation of your liver. Since there are often no symptoms, it's easy for hep c to go undiagnosed and untreated for many years. In the meantime, long-term inflammation can cause changes in your liver. Fibrosis, or mild scarring, may develop as your liver tries to repair its damaged cells. If this process continues and the scarring becomes more widespread, your condition may advance to cirrhosis.
Scar tissue doesn't function like normal healthy tissue, so the more scar tissue that's present, the more difficult it is for your liver to do its job. This is significant because your liver carries out many essential functions: it cleans your blood, secretes bile to help with digestion, and stores glycogen (a form of sugar) to help provide you with energy. There are two types of cirrhosis:
Compensated cirrhosis: this means your body is still functioning as it should, even though your liver has damage and scarring.

Decompensated cirrhosis: this means the damage to your liver is causing complications that are affecting your body. Signs include a yellowish color to your skin and eyes, build-up of fluid in your abdomen, internal bleeding, and mental changes, as your liver is unable to filter out toxins.

As liver damage progresses, the risk of other serious conditions like liver failure and liver cancer increases.
According to the Centers for Disease Control and Prevention (CDC), approximately 10 to 20 out of every 100 people with hep C will develop cirrhosis over the course of 20 to 30 years. The risk of developing cirrhosis is increased if you:
The earlier hepatitis C is diagnosed and treatment is initiated, the lesser the chance it will lead to complications like cirrhosis. Certain groups of people are more likely to be infected with hepatitis C, such as injection drug users or those born in the "baby boomer" generation, so screening tests are recommended for these individuals to catch hep C in its early stages. Ask your doctor whether you fall into one of these groups.
The good news is hepatitis C is usually curable. New medications called direct-acting antivirals stop the virus from replicating. Over 90% of people with hep C can be successfully treated in 8 to 24 weeks with few side effects.
If you have hep C, in addition to seeking treatment, there are things you can do to protect your liver and lower your risk of cirrhosis. Get vaccinated against hepatitis A and hepatitis B. Stop drinking alcohol as it can cause further liver damage. Also, talk to your doctor before taking any over-the-counter medications, herbs, or supplements. Certain medications, such as acetaminophen (Tylenol), should be avoided due to their potential for liver damage.
For most people with hepatitis C, cirrhosis can be avoided if treatment is begun as soon as possible. In the past, hepatitis C treatments caused hard-to-tolerate side effects that led many people to stop the medications. Fortunately, today's therapies are more effective, easier to tolerate, and don't last nearly as long. If you've been waiting to treat your hepatitis C, now is the time.

Was this helpful?