New Drugs Cure Hepatitis C
Was this helpful?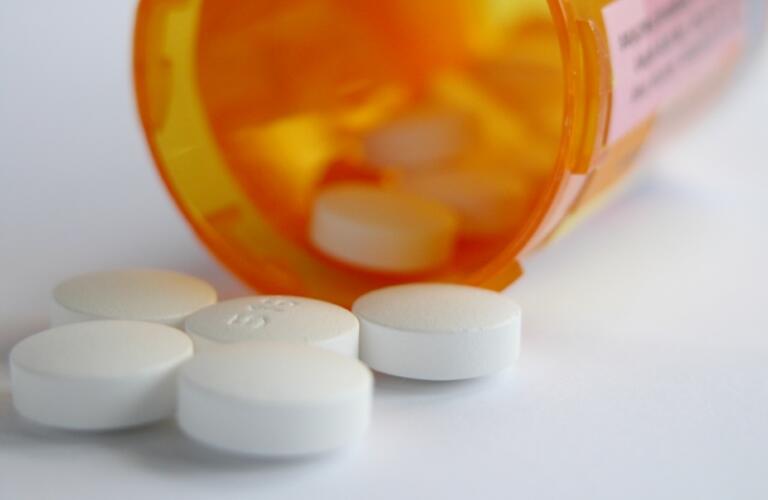 Hepatitis C (also known as hep C) is a viral infection that can cause serious and permanent liver damage. The goal of treatment is to clear the virus from the body and stop, slow and prevent liver problems. Until recently, doing that involved inconvenient and painful injections of interferon and a pill called ribavirin. That therapy is known for its toxic side effects and has been compared to "low-grade chemo." Worse, it doesn't always work that well. These traditional drugs offer a 50% cure rate at best.
But today, we're witnessing a revolution in hepatitis C treatment, as more and more medications that directly target the virus gain approval. These medications offer a cure, instead of a partial clearing of the virus. And, as a bonus, most come in the form of a pill. They have fewer side effects and work much faster—which means you don't have to stay on treatment as long as compared to interferon and other drugs.
The rapidly-evolving hep C medication list is giving new hope for the 3.2 million Americans living with the chronic form of the disease. Antiviral therapy for hep C continues to rapidly evolve with the introduction of new drugs and treatment regimens that vary based on hep C genotype, previous treatments, and the presence of cirrhosis. Here's a closer look at some of the currently prescribed interferon-free medicines for hepatitis C.
Harvoni (ledipasvir and sofosbuvir)
This drug—a once-a-day pill—ushered in a new era of hep C medications. The FDA approved Harvoni in October 2014, making it the first interferon-free treatment for people with the most common form of the disease, called genotype 1 (type 1). The pill is also the first to combine two medicines that effectively eliminate the hepatitis C virus (HCV). Such medicines are called direct-acting antivirals. They get in the way of proteins in the body that the virus relies on to grow and multiply.
In studies, the drug cured the infection in 94% of patients in just 12 weeks. Common side effects are fatigue, headache, upset stomach, diarrhea, and sleeping difficulty. Harvoni is approved for use in children ages 12-17.
This medication is effective against any genotype of hepatitis C, but you can't ever take Solvadi alone. Doctors must prescribe it with another antiviral drug (like ledipasvir or simeprevir). It can also be given with interferon. The FDA approved it as a "breakthrough therapy" in November 2014. According to the FDA, such designation means "preliminary clinical evidence indicates the drug may demonstrate a substantial improvement over available therapies for patients with serious or life-threatening diseases." (Other new hepatitis C drugs have also received this designation.)
Most patients need to take this drug for 12 weeks. The most common side effects are fatigue, headache, sleeping difficulty, and upset stomach.
This drug fights HCV type 1. It once had to be taken with interferon and ribavirin. (Some patients may still need to do that.) However, the FDA stated in November 2014 that it could be taken with the pill, Solvaldi—doing away with the need for dreaded shots. The drug may cause dry skin, rash, and sun sensitivity.
This medication can be prescribed for all HCV genotypes 1 through 6 in adults without cirrhosis, or with compensated cirrhosis.
This combination treatment is for people with HCV type 1, including those with some forms of liver scarring (cirrhosis). The prescription includes two medicines:
A once-a-day pill containing three antiviral meds, which block the virus from growing.
Another pill taken twice a day, which helps one of the combination antivirals work better.
Side effects are itching, weakness, fatigue or a lack of energy, nausea, and trouble sleeping.
This is the first interferon-free treatment to be approved for HCV type 3. (This type of hepatitis C affects about 1 in 10 people infected with the virus.) The once-a-day pill is taken with sofosbuvir (Solvaldi). The treatment boasts cure rates similar to the other, landmark hepatitis C medicines. In studies, 98% of patients without cirrhosis had no traces of the virus in their blood after 12 weeks. The most common side effects are fatigue and headache. The FDA warns it can sometimes cause a serious slowing of the heart rate, which may require a pacemaker.
The FDA approved this once-a-day pill in July 2015 for patients with hepatitis C type 4 who do not have cirrhosis. You can take it with or without ribavirin. In clinical trials, Technivie with ribavirin cleared the virus in all study patients in 12 weeks. Slightly less (91%) who took the drug by itself had the same result. The three drugs that make up Technivie are also found in Viekira Pak, which is approved for those with HCV type 1. Common side effects are fatigue, weakness, nausea, sleeping difficulty, and itching.
Approved by the FDA in January of 2016, this drug is a once-daily pill that can treat hepatitis C types 1, 4, and 6. In trials, more than 94% of people with HCV had no trace of the virus in their blood 12 weeks after completing treatment. It can be beneficial for patients with hepatitis C who also have cirrhosis, HIV, or late-stage renal disease. Common side effects are fatigue, headache, and stomach pain.
This medication was approved in June of 2016 as the first drug to treat all six major genotypes of hepatitis C. It comes in the form of a single pill. In clinical trials, 95 to 99% of patients who received Epclusa had no detectable virus in their blood 12 weeks after finishing treatment. Common side effects include headache and fatigue. Make sure your doctor knows all the drugs you're taking, as certain medications can interact poorly with Epclusa.
This is another medication, approved in July of 2017, that can treat all types of hep C with a once-daily pill. Clinical trials showed that 96 to 97% of patients who received Vosevi had no sign of the virus 12 weeks post-treatment. This drug is normally prescribed to people who don't have cirrhosis, as well as to people for whom other treatments haven't worked. Side effects include headache, fatigue, diarrhea, and nausea.
These new medicines are expensive. Researchers believe that as more come to the marketplace, prices will drop to stay competitive. If you have life-threatening liver damage due to the hepatitis C virus, you might be eligible for "compassionate care" rates, which can greatly reduce your out-of-pocket cost. Ask your doctor or case manager or directly contact the drug manufacturers.
Remember, there is no one-size-fits all treatment for chronic hepatitis C. Which medication is best for you depends on many things, including:
The amount of liver damage
The specific type of hepatitis C
Always talk with your doctor about all of your treatment options.
Was this helpful?