How to Get the Most Out of a Virtual Doctor Visit for Hepatitis C
Was this helpful?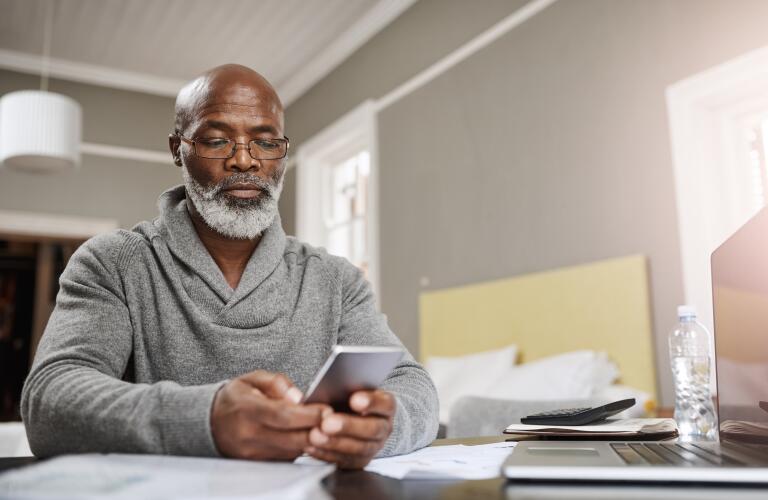 Telehealth, also called telemedicine, can be a great option for managing chronic diseases like hepatitis C. But to make the most of your appointment with the doctor, you want to do more than just jump on your laptop at your scheduled appointment time. Before you meet with your liver doctor online, check out these useful tips.

Most telemedicine appointments are conducted as a video visit, so you'll need a smartphone, tablet, or computer with a camera and microphone. If that's not an option, talk to your doctor's office. Some visits can be conducted over a phone call or text. If you do participate in a video chat, ask if you need to download a specific app or software or if you'll be provided a link to join the appointment. Try it out ahead of time to make sure it runs smoothly.

What's the reason for your visit? Whether it's a routine check-up or to address a new concern, jot down anything you want to be sure to discuss. Spend some time thinking about how you've been feeling. Though hepatitis C is often a "silent" disease, pay attention to any symptoms you may have been feeling, such as fatigue, nausea, or yellowing of your eyes or skin. Try to remember when they started and if anything makes them better or worse. Note if anything else has been bothering you, even if you don't think it's related to hep C.

Make a list or gather all medications you are taking. In addition to any direct acting antiviral drugs you may be taking for hep C, be sure to include medications you take for other conditions, including over-the-counter drugs, vitamins, herbs, and supplements. This is important so your doctor can assess for any drug interactions or adverse reactions.

Where you conduct your virtual doctor's visit makes a difference. Try to find somewhere that's quiet and free from distractions, like pets or a loud TV. Consider the lighting as well. For example, sitting with a window behind you can make you appear washed out on screen. Your doctor needs to see you clearly in order to best evaluate your condition.

When possible, set up in an area with a strong internet connection or cellular service to avoid connectivity issues during your appointment. Log in to your appointment a few minutes before it starts, so you can get yourself situated and ready to go.

Though your doctor can perform a visual assessment via video and may be able to check your vital signs if you have the right equipment at home, much of your appointment will be a two-way discussion, so it's essential you're honest in your communication. Whether you've consumed alcohol or haven't been following your treatment regimen, don't be afraid to let your doctor know. Your doctor can help provide resources or make changes to your medications if needed. Adherence to your treatment plan is crucial if you're trying to cure hep C and avoid any long-term damage to your liver, and a team approach will help get you there.
At the end of your visit, your online liver doctor will let you know how to proceed. Certain aspects of your care, such as blood work or imaging studies to evaluate the condition of your liver, can't be done remotely. And there may be times when you are advised to make an in-person appointment for a full physical exam. Be sure to stick to your follow-up schedule—this is another important aspect of your treatment plan and critical to your success.
Was this helpful?