8 Common Hepatitis C Treatment Side Effects and How to Manage Them
Was this helpful?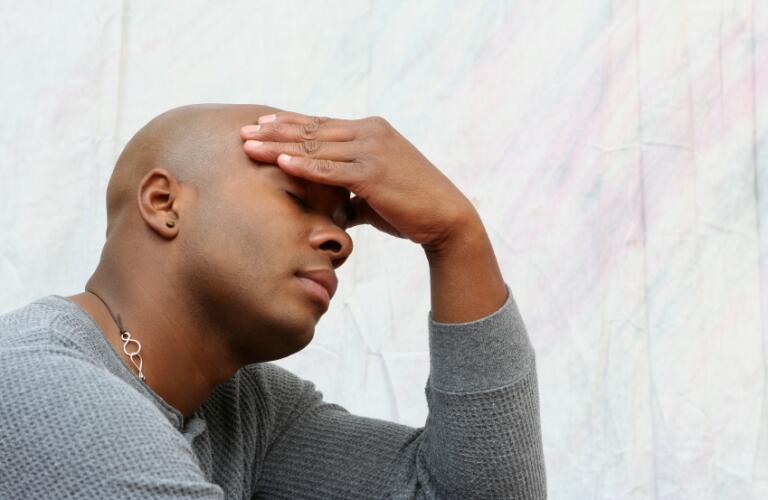 Thanks to an influx of effective antiviral therapies, hepatitis C treatment looks a lot different today than it did just a few years ago. This contagious liver disease is considered curable as long as you stay your treatment course. That said, all medications do have some side effects. Knowing how to manage any issues that arise along the way can help you treat and beat hepatitis C.
Most of the side effects mentioned here can occur with both older and newer hepatitis C treatments. They do, however, tend to differ in terms of degree, with the newer therapies being less likely to cause severe side effects. Make sure your doctor knows about all of your medications. Hepatitis C medications can adversely interact with many other medications. In addition, some hepatitis C side effects can be related to the symptoms of disease as well as the medications used to treat it.
Learn about 8 common side effects associated with all available hepatitis C treatments and the expert-approved tips on how to troubleshoot them.
What to do:
Rest whenever you can.

Engage in regular exercise and eat a healthy well-balanced diet.

Eliminate caffeine after 2 PM.

Set and stick to strict wake-up and bed times.

Talk to your doctor about over-the-counter or prescription sleeping aids.

Don't use alcohol as a sleeping aid as it may help you fall asleep but can prevent you from staying asleep as well as further stress your liver.

What to do:
Talk your doctor about the best way to treat your headaches. Acetaminophen, which is found in hundreds of headache remedies, can be dangerous to your already taxed liver if not taken properly.

Drink 8, 8-oz glasses of water throughout the day to prevent dehydration-related headache.

What to do:
Eat small meals throughout the day.

Consider the bland Bananas, Rice, Applesauce, and Toast (BRAT) diet that is often recommended to pregnant women who have morning sickness.

Drink ginger tea or ginger ale to see if it settles your stomach.

What to do:
Ask your doctor what type of fever or pain relief product you should take to stave off these symptoms. Avoid the use of acetaminophen because it could be toxic to your compromised liver.

Try a cool sponge bath.

If fever or flu-like symptoms are related to injectable hepatitis C medications, ask your doctor if you should inject before bed instead so you sleep through these symptoms.
What to do:
Brush and floss frequently.

Rinse your mouth after every meal.

Skip mouthwash with alcohol, which can be drying.

Stay hydrated.

Suck on ice chips.

If you develop mouth sores, see your doctor or dentist about treatments.

What to do:
Don't use the same site all the time.

Apply ice to the injection site.

Discuss your reactions with your doctor for other tips.

What to do:
Don't pull, braid or over aggressively style or brush hair.

Use a wide-toothed comb.

Choose mild shampoo and conditioners.

What to do:
Exercise to boost your body's supply of natural feel good endorphins.

Consider meditation, yoga, visualization or relaxation exercises to soothe anxiety.

Join a hepatitis C support group.

Reach out to family and friends for support.

Ask your doctor for a referral to a therapist. Medication to treat depression or anxiety can help.

Your doctor should give you a full list of the common and rare side effects associated with your hepatitis C treatment regimen. He or she will also let you know what, if any, red flags to look for with your therapy. When in doubt, always call your doctor to ask about a side effect or reaction. It is better to be safe than sorry.

Was this helpful?