4 Tips for Affording Your Hepatitis C Medication
Was this helpful?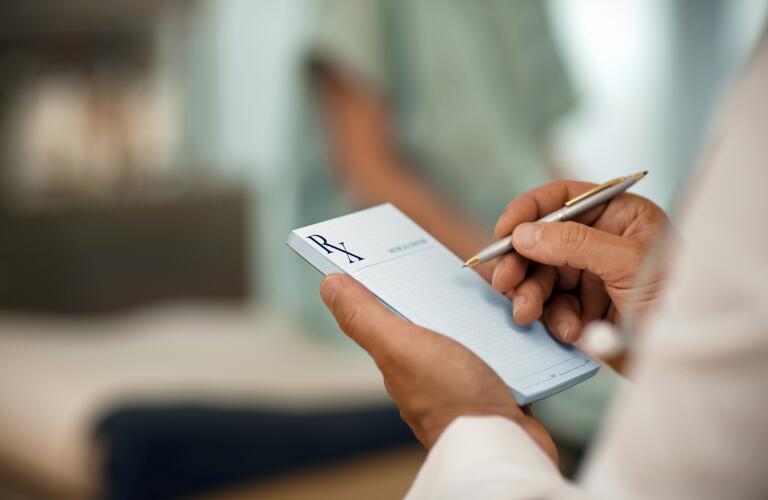 The last few years have brought wonderful medical developments for the hepatitis C virus (HCV). Since 2013, pharmaceutical companies have manufactured a handful of new drugs. Previous medical treatments brought low success rates and harsh side effects. But these new drugs can effectively wipe out your HCV and they're easier to take and to stomach. It all sounds great until you see the price tag.
Treatment courses on these new medications range from 8 to 24 weeks. And most only involve you taking a single tablet orally each day. But the wholesale price per tablet can hit $1,000.
Here are four tips for affording treatment.
The Food and Drug Administration (FDA) has approved drugs to treat people with all types of HCV. And your doctor will identify and prescribe the best medication available to treat you specifically. But you may have options.
Ask your doctor to explain every choice available to you, keeping both drug efficacy and price in mind. The price tag attached to a 24-week regimen on an expensive new drug could hit $189,000. A 12-week regimen combining the same drug with a cheaper and older drug, like ribavirin, could cost less than $95,500. Your doctor and the office staff will be very knowledgeable regarding the best strategies that will make your hep C treatment most affordable. Talking to your doctor will help you focus your research on relevant options and realistic steps to take.
The cost of these newer HCV medications has posed a problem for insurers, too. Both private insurers and federal programs like Medicaid are struggling to make these drugs affordable. But with an estimated 3 million Americans with HCV, demand for these medications is staggering.
To offset costs, some insurers are only covering these new medications if you meet additional requirements. For example, some state Medicaid programs limit access to the HCV drug, sofosbuvir (Sovaldi). They may restrict access based on your liver disease stage. Or based on your drug and alcohol history. Or plans may only allow certain specialists to write you a prescription. Researchers have questioned the legality of these limitations. If deemed unlawful, insurers may have to lift restrictions.
Stay apprised of changes to the Affordable Care Act (ACA) and your state's Medicaid program. If your state hasn't expanded Medicaid, it may still do so at any point in the future—barring drastic changes to the ACA itself. With Medicaid expansion, you may find yourself eligible for government care. If private insurance is your only option, explore a variety of plans and look out for changes in coverage.
Patient Assistance Programs (PAPs) may be your new best friends. There are PAPs out there catering to the uninsured, the underinsured, and those earning low incomes. So don't assume you won't qualify for help. For some programs, eligibility extends to people making up to 500% of the federal poverty level. In 2016, 500% of the poverty level came to a single person income of $59,400 for most U.S. residents.
Along with nonprofit organizations, most HCV drug manufacturers offer support programs of their own. Some, for example, provide copay coupons to patients in need of financial help. If you're unsure about your eligibility, start the application process.
Being a smart consumer doesn't stop at the grocery store checkout. Prices for medications vary from pharmacy to pharmacy. Search for free apps to download onto your phone that can help you locate stores selling your prescription at the best price. Unfortunately, it will still be years before patents on brand-name HCV pharmaceuticals expire. As a result, we can't expect generic versions of these drugs any time soon. But knowing these apps exist can turn you into a proactive healthcare consumer any time you need prescription medications. As a bonus, some apps also provide information about existing PAPs for selected drugs.
Between late 2013 and now, many drug companies have brought oral HCV medications to market. As the market becomes more competitive, prices should continue to drop. Depending on your condition status, your finances, and your insurance, you may be able to save some money by biding your time.
Was this helpful?