3 Things to Tell Your Doctor About Your Hepatitis C
Was this helpful?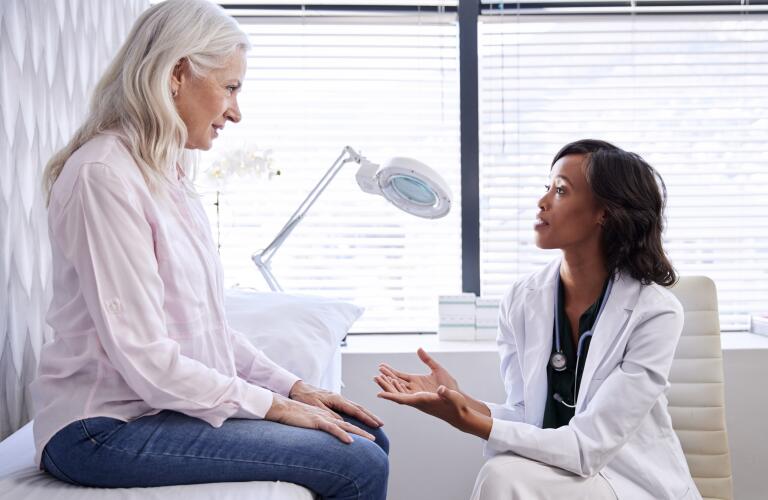 If you've been diagnosed with hepatitis C, now is a great time to treat it. Although in the past, treatments took a long time, didn't always work, and were hard to tolerate due to side effects, today we have effective medications, with manageable side effects, that can actually cure the disease in just a few months in most cases. If you've been living with hepatitis C, don't wait to talk to your doctor about these three things:
Many people who contract the hepatitis C virus don't know it and don't experience symptoms until years (or even decades) later when it's developed into a chronic infection. Previously, you may have avoided treating the disease because you weren't having any symptoms and treatments were difficult to complete. But now, medications for hep C have significantly improved, and if you're experiencing symptoms, that means the hepatitis C is causing serious damage to your liver and other organs–and must be treated. Keep an eye out for common symptoms like fatigue, poor appetite, bleeding easily, bruising easily, yellow coloring of the skin and eyes, dark urine, itchy skin, swelling in your abdomen or legs, weight loss, confusion and slurred speech, or spider-like blood vessels on your skin. If you notice any of these, it's time to reach out to your doctor, and there's no reason to wait.
While past hepatitis C treatments were infamous for being, at times, more challenging to tolerate than the actual disease, today's therapies are a different story. Instead of undergoing a year-long treatment regimen consisting of weekly injections in the doctor's office with chemotherapy-like side effects and a 50/50 chance of cure, someone with hepatitis C today needs only to take a pill (or sometimes two or three) in the comfort of their home for 12 to 24 weeks, and more than 90% of people are cured once treatment is over. If for some reason there's still hepatitis C in your blood after your treatment regimen is completed, those who undergo a second round of treatment are highly likely to be cured.
If you're fearful about starting treatment for hepatitis C, be honest with your doctor. He or she can walk you through what you need to know to feel empowered about your health and your hepatitis C.
Treating chronic hepatitis C will likely cure the condition, but it won't prevent you from becoming infected again. Hepatitis C is the most common chronic blood-borne infection in the United States, affecting an estimated 3.2 million Americans. It spreads through the blood, so your risk of contracting a new hep C infection is significantly higher if you inject or inhale illicit drugs, are a health care professional working with hepatitis C patients, or receive a piercing or tattoo using unsterile equipment. If you find yourself in this high-risk group, make sure to take appropriate steps to stay safe. And if you're struggling with drug addiction, there is hope for recovery; reach out to your doctor for help. Even if you don't plan to quit injecting or inhaling drugs, it's still important to tell your doctor if you're currently using, so he or she can take steps to help you mitigate the risks.
It can be scary to decide it's time to treat your hepatitis C, but connecting with a doctor you trust can make all the difference. If you're open and honest about what you're experiencing, you're on your way to a hep C-free life.
Was this helpful?