4 Tips for Sticking with a Cardiac Rehabilitation Program
Was this helpful?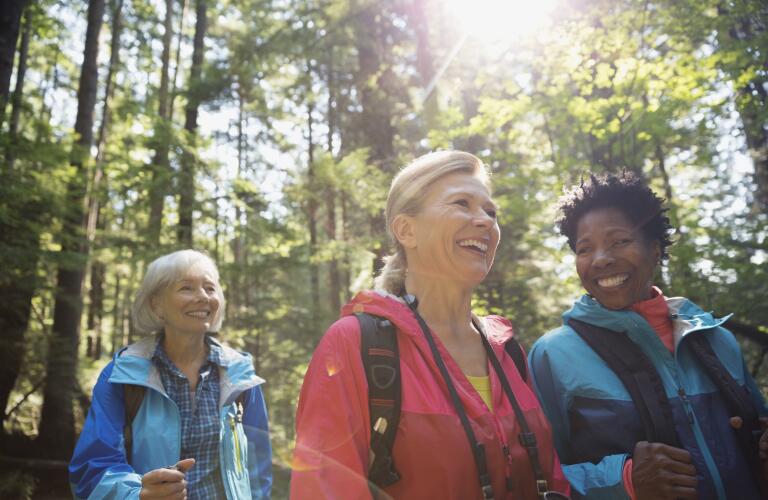 Anyone who's been through cardiac rehabilitation will tell you this: It's not always easy. After a heart attack or heart surgery, your doctor may recommend cardiac rehabilitation. Working with a team of doctors, nurses, exercise specialists, physical and occupational therapists, nutritionists, and others, you'll learn how to improve your health and prevent future problems from occurring.
This means you'll need to adopt new habits, such as starting an exercise program or changing how you eat. At times it may feel difficult, especially if those changes are very different from what you were doing before. Here's what you can do to stick with cardiac rehab and reap the benefits—including a longer, healthier life.
Heart Attack Stories: Cardiac Rehab
Exercise is a big component of cardiac rehab. Regular physical activity can strengthen your heart, decrease your risk for heart disease, and improve your strength, flexibility and endurance.
You're more likely to stick with exercise if it's something you enjoy doing, whether it's walking, hiking, swimming or dancing. But check with your cardiac rehab team before trying an activity to make sure it's safe for you. Experiment with different activities to find what you like best.
Exercising with other people can also help you stay committed to an exercise program. Ask a friend to come along, or consider joining a walking or exercise group.
Having their support can make cardiac rehab much easier. For example, if you're eating a salad at dinner while the rest of your family bites into juicy hamburgers, that can make it tough to stick with your dietary changes.
Instead, get your loved ones involved in planning and preparing healthy meals that everyone can enjoy. For starters, check out the American Heart Association's heart-healthy grocery list. The healthy lifestyle changes you're making during cardiac rehab can benefit everyone. With your family's support, you'll never feel like you're in it alone.
Anxiety and depression are common among people who have heart disease or have had a heart attack or heart surgery. Untreated, these issues can increase your risk of developing heart disease or make an existing condition worse.
If you experience sadness, anxiety or anger after a heart procedure, or you've withdrawn from activities you enjoy, talk with your doctor. He or she may refer you to a mental health specialist who can help you address these issues. Also consider joining a support group for people who've had a heart attack or heart surgery.
Although there are many different players on your cardiac rehab team, you're at the center of your care. Communicate with your team openly and frequently.
While office visits may seem short, with some preparation you can be sure your doctor addresses all your questions and concerns. Before a visit, write down your symptoms, any questions or problems you have, or any changes in how you're feeling and when the changes started. Bring this list along so you can discuss it with your care team. When you have answers, it's much easier to understand and stick to your treatment plan.
Was this helpful?