Blood Thinners for Heart Attack Prevention
Was this helpful?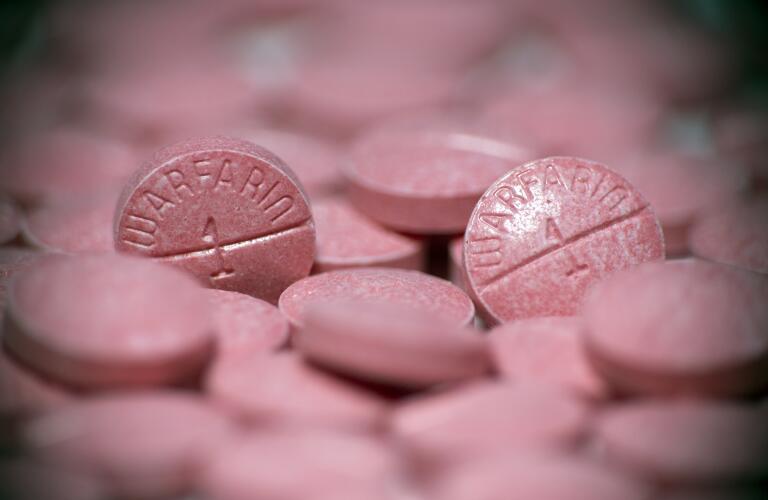 Nobody wants to have a heart attack, so prevention is of the utmost importance. And if you've already had a heart attack, you've got a higher risk of having a second one, so it's especially crucial to do what you can to prevent another.
Along with lifestyle changes, one common component of heart attack prevention involves the use of blood thinners, medications that interfere with your blood's ability to clot.
Heart attacks occur when the blood flow to your heart is blocked, preventing it from getting the oxygen and nutrients it needs to function. Most of the time this is caused by a blood clot. But if you're taking a blood thinner, it's harder for your body to develop a dangerous clot.
5 Things You Didn't Know About Heart Attack Recovery
There are two main categories of blood thinners:
Antiplatelets: Platelets are small blood cells that stick together and help form clots. Antiplatelet medications stop this from happening. Aspirin, clopidogrel (Plavix), prasugrel (Effient), and ticagrelor (Brilinta) are examples.

Anticoagulants: These medications increase the amount of time it takes your blood to clot. Heparin, warfarin (Coumadin), and enoxaparin sodium (Lovenox) are frequently used anticoagulants.
It's important to remember the blood's ability to form clots can also be helpful–even lifesaving. When you cut yourself or sustain an internal injury, blood clots are needed to control the bleeding. Taking a blood thinner can put you at risk for excessive bleeding. When starting you on a blood thinner, your doctor will try to find the right balance of medications to help prevent a heart attack while also minimizing your risks of bleeding.
To do so, your individual case needs to be considered, including whether you've already had a heart attack and are preventing another one, if you have a history of heart surgery, and if you have any other heart conditions. For example, after a heart attack or if you've had a stent placed to keep a coronary artery open, you'll probably be advised to take aspirin for the rest of your life. In addition, your doctor may recommend taking a second antiplatelet drug for a specified amount of time. This is called dual antiplatelet therapy (DAPT), and depending on your case, you may be on it for months to years. Or, If you have a heart condition called atrial fibrillation, you may be prescribed an anticoagulant like warfarin to prevent blood clots.
Antiplatelets and anticoagulants can interact with other medications, so it's important to talk to your doctor before taking anything. This includes over-the-counter medication, like ibuprofen and cold medicines, as well as vitamins and herbal supplements. Some foods can interfere with the action of certain blood thinners, so ask your doctor if there is anything you should avoid. It's also recommended to refrain from drinking alcohol.
Because of the increased risk of bleeding, check with your doctor about participation in physical activities where you could risk injury. Be cautious when doing things like shaving or using a knife. Contact your doctor if you notice any signs of excessive bleeding including:
Whether you are at high risk or preventing a second heart attack, the use of blood thinners is just one way of decreasing your odds. The more you can do to improve your overall health, the better. Stop smoking, exercise regularly, and eat a healthy diet. Your heart will thank you for it.
Was this helpful?