Treatment Options for Gallstones
Medically Reviewed By William C. Lloyd III, MD, FACS
Was this helpful?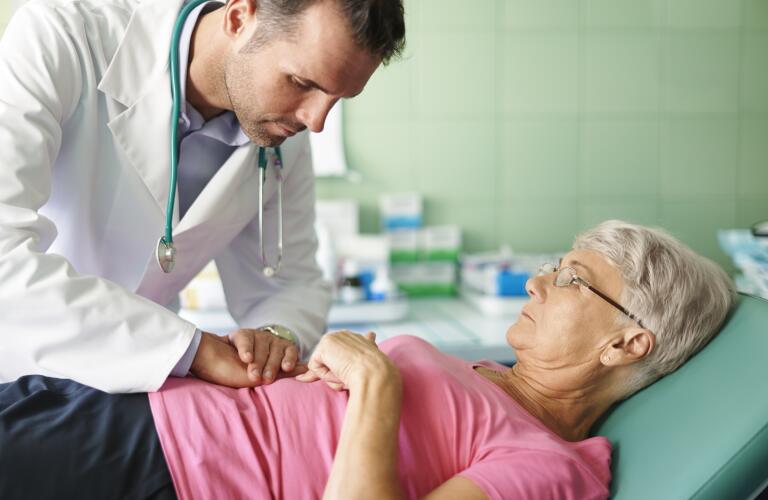 Gallstones can be painful—or cause no symptoms at all. Your treatment options for gallstones will depend on the severity of your symptoms and may not necessarily include gallbladder surgery. Find out how doctors treat gallstones and when you may need to have gallbladder removal.
If an imaging scan reveals stones in your gallbladder but you have no symptoms, your doctor likely will take a 'watchful waiting' approach. This means your doctor won't prescribe medication or recommend a procedure for your gallstones. But he or she will ask you to report any symptoms that might indicate your gallstones are worsening, such as:
Pain in the upper-right quadrant of your abdomen that comes and goes, particularly after you eat a large meal
Brownish-colored urine or pale stools
If you develop symptoms of a gallbladder attack, including fever, jaundice (yellowing of the skin or the whites of the eyes), and pain that gets worse over time, you should seek emergency medical attention.
The most common treatment for gallstones is removal of the gallbladder, or cholecystectomy. Surgeons often perform this surgery laparoscopically, though some people may need a traditional, "open" gallbladder surgery.
Laparoscopic cholecystectomy
With this procedure, a surgeon will insert a video scope and instruments into your abdomen through several small incisions. The surgeon will remove your entire gallbladder but no other organs or tissues. Some people can go home the same day as their laparoscopic cholecystectomy, while others stay overnight. Because the laparoscopic approach uses small incisions, the risk of infection and pain is lower than an open surgery.
In this approach, the surgeon makes a significant incision near the bottom of the right rib cage. You may need an open cholecystectomy if your gallbladder is severely inflamed or infected. The surgeon will remove the entire gallbladder, plus any adjacent damaged or infected tissues. Recovery from an open gallbladder surgery takes longer than the laparoscopic type, and you may stay in the hospital for a week or so.
Lesser-used procedures for gallstones include:
Endoscopic retrograde cholangiopancreatography (ERCP)
ERCP involves inserting an endoscope down the esophagus and beyond the stomach to access the gallbladder. The doctor then can remove individual stones blocking the common bile duct instead of removing the entire gallbladder.
In this procedure, high frequency sound waves pass through the body to break up stones inside the gallbladder. Doctors rarely use this treatment.
If you have small, cholesterol-based stones in your gallbladder, your doctor might suggest medication to dissolve them. However, these medications can take years to work. If you experience a gallbladder attack in the meantime, you still may need emergency gallbladder surgery.
Two medicines commonly prescribed for gallstones include ursodiol and chenodiol. These drugs contain bile salts, which is a substance naturally produced by the liver. You should take bile salts only as directed, because excessive levels of bile salts can cause digestive problems and other issues.
Your doctor will work with you to design a gallbladder treatment plan that takes into account your symptoms and overall health status. If you do need to have your gallbladder removed, rest assured you can live a long, healthy life without it.

Was this helpful?