Benefits and Uses of Apple Cider Vinegar
Was this helpful?
Apple cider vinegar (ACV) is made by fermenting apples. It contains a variety of flavonoids, which are healthy compounds found in apples. ACV may be able to prevent or help manage certain health conditions. Apple cider vinegar (ACV) is made when apples are fermented to create a relatively mild acid. ACV contains acetic acid, and it retains flavonoids, vitamins, organic acids, and other beneficial compounds from the apples.
Studies have shown that ACV may be helpful as a home remedy for several different medical conditions.
Always contact your doctor before adding any supplements to your diet, including ACV.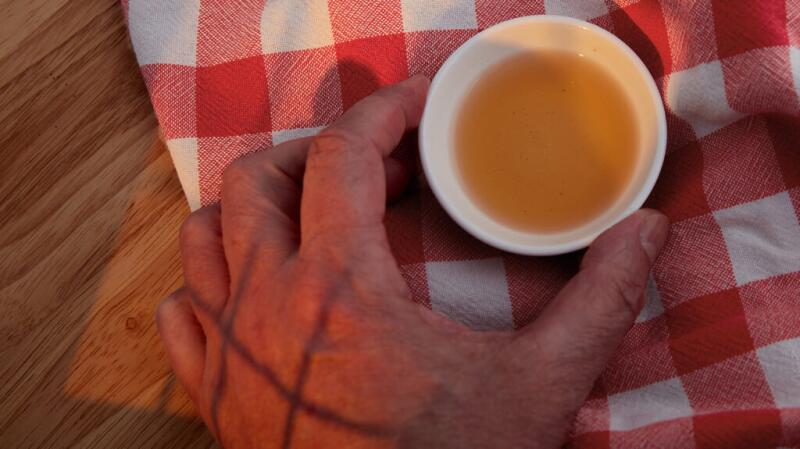 There are numerous possible health benefits of ACV.
Lowering total cholesterol levels
Consumption of ACV may significantly lower the total cholesterol levels in your blood.
A 2021 study involving participants with either type 2 diabetes or obesity found that consuming around 15–30 milliliters (mL) of ACV every day for at least 30 days lowered total cholesterol.
Learn more about total cholesterol.
ACV may help you lose weight. A 2016 study in rats that were fed a high fat diet found that there was some benefit in administering ACV.
More research into the effects of ACV on weight loss in humans is needed.
Contact your doctor for advice before making any significant changes to your diet. Your doctor may also refer you to a dietitian, who can help you come up with a meal plan to help ensure you get all of the nutrients you require.
Learn more about how ACV may help with weight loss.
Lowering blood sugar levels
People with type 2 diabetes may benefit from ACV. Taking around 15–30 mL daily for at least 8 weeks may significantly lower blood sugar levels, according to the 2021 study mentioned earlier.
Learn more about blood sugar levels.
According to a 2020 article, ACV may delay the muscle fatigue that can occur following endurance exercise. It may also enhance physical performance by:
improving blood glucose
enhancing non-esterified fatty acids
suppressing lactate production
Antibiotic and antifungal properties
ACV is a natural antibiotic and antifungal. These properties can work against infections caused by nonresistant E. coli, Staphylococcus aureus, and Candida albicans.
ACV is high in antioxidants. It also contains polyphenols and vitamins.
Polyphenols and vitamins can help to prevent cell damage, which can benefit your overall health.
Reducing the risk of neurological conditions
A 2020 study in rats suggested that incorporating ACV into the daily diet could reduce the risk of developing neurological conditions and cognitive impairment associated with Alzheimer's disease.
However, more large-scale human studies are needed before these effects can be confirmed and more research into the benefits of ACV for neurological health is necessary.
When you should drink ACV depends on what you are trying to accomplish. Drinking ACV at different times of day may have different effects.
Some people prefer to drink ACV first thing in the morning. If this upsets your stomach, you can take it right before or during a meal.
If you have type 2 diabetes, drinking ACV at night may help regulate fasting blood sugar levels, a small 2015 study suggests.
If you are using ACV to lose weight, a 2016 research review notes that some studies recommend taking around 1–2 tablespoons per day.
It may be safe to take ACV every day.
However, taking a break from it now and then can help prevent side effects.
Some side effects may include:
decreased potassium and calcium with high doses
interaction with diuretics and laxatives
interaction with medications for heart disease and diabetes
worsening gastroparesis in people with type 1 diabetes
throat and stomach irritation
enamel erosion
You should dilute ACV in water to prevent throat irritation and reduce the risk of enamel erosion.
It is important to stop taking ACV if you experience side effects. You can consult your doctor for advice.
You may prefer to use ACV instead of white vinegar in cooking.
However, since ACV is made with apples, using ACV instead of white vinegar may change the taste of your food. For example, if you make salad dressings using ACV, your salad may taste slightly like apples.
Some people use ACV to clean just about everything. Among other things, anecdotal evidence suggests that you can use ACV to:
polish silver
unclog drains
remove stains
wash windows
clean counters
polish furniture
clean the washing machine
freshen and remove wrinkles from clothing
However, it is important to note that you should not mix ACV with chlorine bleach, as this combination can create chlorine gas. You should also not use ACV to clean chopping boards, work surfaces, or utensils at risk of food contamination. A bleach-based solution or disinfectant should be used to kill bacteria.
ACV is a product of fermented apples. The combination of the nutrients found in the apples and the health benefits gained from the fermentation process makes ACV a very healthy supplement.
People have used ACV for generations as a natural treatment for certain conditions.
Limited scientific evidence suggests it may help reduce your risk of heart disease, high blood pressure, and neurological conditions, among other things. ACV also has antibiotic and antifungal properties.
Always contact your doctor before making any significant changes to your diet. ACV may lower your calcium and potassium levels, so it is best to use it only under your doctor's supervision.
Was this helpful?