How to Reduce Inflammation with an Anti-Inflammatory Diet
Was this helpful?
Chronic inflammation can be damaging to the body and can even increase the risk of death when it occurs as a result of certain inflammatory diseases. An anti-inflammatory diet may help lower the levels of inflammation in the body and prevent or reduce the chances of further illness. Inflammation in the body can help to heal infections and injuries.
However, when inflammation levels become too high, it may cause cause damage to your body and exacerbate illness.
Eating an anti-inflammatory diet with plenty of vegetables, fruits, and healthy fats can reduce the chances of high levels of inflammation occurring in your body.
This article will discuss what inflammation is and how it affects the body, as well as what anti-inflammatory foods to include in your diet and what foods to limit.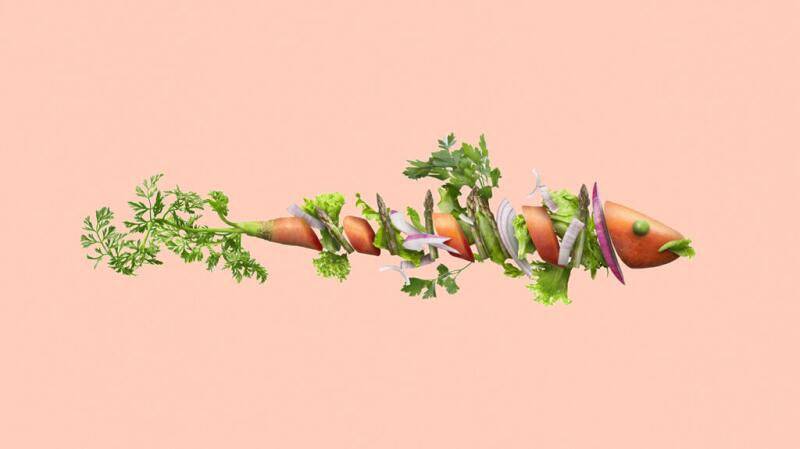 Inflammation is what the body does to protect itself. When the immune system recognizes potentially harmful or foreign substances in the body, inflammation is part of the immune response that helps to heal the body.
There are two principal types of inflammation: acute and chronic.
Acute inflammation is the body's immediate response to fight off infections and aid healing.
Chronic inflammation refers to long-term inflammation, whereby inflammation from the immune response remains for long periods of times, such as over several months to years.
As the inflammation continues, it may cause damage to your body's tissues.
If you do not address chronic or unnecessary inflammation effectively, it may lead to or exacerbate other adverse effects on health, or diseases such as diabetes, cancer, depression, rheumatoid arthritis, and heart disease.
In fact, diseases related to chronic inflammation may represent the most significant cause of death in the world, with one 2019 study suggesting that more than 50% of all deaths may stem from inflammation-related diseases.
These diseases include:
cardiovascular disease, such as heart disease and stroke
cancer
chronic obstructive pulmonary disease
diabetes
chronic kidney disease
chronic pain — for example, from some sources of back pain, headache disorders, and arthritis and other joint conditions
nonalcoholic fatty liver disease
autoimmune disease, such as rheumatoid arthritis, lupus, ulcerative colitis, and Crohn's disease
neurodegenerative conditions, such as Alzheimer's disease
Eating an anti-inflammatory diet may reduce your inflammation markers and your chances of developing chronic inflammation, as well as improve symptoms of inflammatory diseases if you already have them.
A 2017 investigation surveyed 217 patients to identify whether eating 20 particular foods made their rheumatoid arthritis symptoms better, made their symptoms worse, or made no difference.
The results show that those who ate blueberries and fish suggested that their symptoms of rheumatoid arthritis improved. Soda, sugar, and desserts were most reported to make rheumatoid arthritis symptoms worse.
Additionally, according to a 2021 study, an anti-inflammatory diet can reduce your risk of cardiovascular diseases — for example, heart attacks and strokes.
The study required more than 200,000 biological male and female participants to fill out a food frequency questionnaire every 4 years for up to 32 years.
The results indicated that those eating foods that cause inflammation, also known as a pro-inflammatory diet, were at a 38% higher risk of developing cardiovascular diseases than those eating an anti-inflammatory diet.
There is a range of foods you can incorporate to eat an anti-inflammatory diet.
Foods that are high in fiber, omega-3 fatty acids, antioxidants, polyphenols, vitamins, and unsaturated fats can have anti-inflammatory effects.
Discuss any significant changes to your diet with your doctor before going ahead, especially if you experience other conditions.
Fruit is an important part of an anti-inflammatory diet.
Fruit options can include:
apples
fruits with stones or pips, such as peaches, plums, apricots, and cherries
grapes
citrus fruits such as oranges, lemons, limes, and grapefruit
pomegranates
Fruit juices may not be as effective because they can be high in sugar and low in fiber, reducing their anti-inflammatory action.
A varied diet can have a myriad of health benefits.
A good trick to help you obtain this variety in your diet is to think of "eating the rainbow," or including all colors of whole and plant-based foods to your plate.
Eating different colors of whole foods can introduce a diverse range of nutrients to your diet, as different foods will have different levels of each nutrient. Plant-based foods contain different color pigments — and these distinctive pigments typically correspond to a different type or category of nutrient.
As a result, eating a wide variety of different colored natural foods can add a wide variety of nutrients to your diet.
Vegetables help to reduce inflammation, as they are high in fiber and other important vitamins and nutrients.
Include a variety of colors of vegetables in your daily diet.
Options can include:
green leafy vegetables, such as spinach, kale, radicchio, and arugula
cruciferous vegetables, such as broccoli, cauliflower, cabbage, and brussels sprouts
tomatoes
root vegetables, such as turnips, beets, radishes, and onions
potatoes
sweet potatoes
Whole and cracked grains may help with inflammation.
Whole grain options can include:
wholemeal or granary breads, crackers, cereals, pastas, and rice
bulgar wheat
brown and wild rice
oats and oatmeal
quinoa
barley
buckwheat
rye
amaranth
spelt
Legumes may have an anti-inflammatory effect.
Legumes and pulses can include various types of beans, such as kidney beans, black beans, and soybeans, as well as chickpeas, peas, and lentils.
Nuts and seeds contain polyphenols, which can have an anti-inflammatory effect.
Nuts and seeds can include almonds, peanuts, cashews, hazelnuts, flaxseeds, sesame seeds, chia seeds, sunflower seeds, and pumpkin seeds.
Certain plant oils such as vegetable and nut oils may also have anti-inflammatory properties.
Dietary plant oils can include olive oil, coconut oil, and sunflower oil.
These options also provide good alternatives to saturated fats. Try cooking with plant oils instead of saturated fats such as butter and lard to increase the effect of an anti-inflammatory diet.
Fish that is high in fatty acids and omega-3s can be important in an anti-inflammatory diet.
These fishes can include salmon, tuna, sardines, and mackerel.
Some herbs and spices may have anti-inflammatory effects, as they can be high in phenols and antioxidants.
These include clove, sage, oregano, cinnamon, rosemary, turmeric, black pepper, and ginger, among other options.
Research indicates that probiotics and synbiotics, a mixture of prebiotics and probiotics, may have an anti-inflammatory effect in the gut.
Probiotics can come from both food and supplemental sources. This can include yogurt, other fermented foods, and supplement pills and powders.
Read on here for more information about probiotics.
Some specific foods may also have anti-inflammatory effects. This is because they similarly contain polyphenols and some other anti-inflammatory compounds.
Examples include dark chocolate, teas such as green tea, and coffee.
Some foods can cause or exacerbate inflammation.
To reduce inflammation, try to reduce the amount of the following foods in your diet:
Refined carbohydrates: This can include products made with white flour, such as white bread, pasta, breakfast cereals, and pastries.
Trans fats: These can include foods labeled as having partially hydrogenated oils in them. Examples include baked goods such as cakes, pies, and frozen pizzas, as well as fried foods such as donuts or fries.
Some saturated fats: Red meat, chicken with the skin on, milk, cheese, and cream contain high levels of certain saturated fats that promote inflammation.
Sugar: Sugary foods or foods with a high glycemic index can be inflammatory. Examples can include sugary drinks and sodas, sugary cereals, and candy.
Red meat and processed meat: This can include beef, lamb, goat, and pork meat, as well as processed hot dogs and sausages, among others.
Certain spreads and cooking fats: Some fats such as margarine, shortening, and lard can be inflammatory.
Eating an anti-inflammatory diet can lower levels of inflammation in your body. This can reduce the likelihood of diseases such as cardiovascular disease, Alzheimer's disease, rheumatoid arthritis, and cancer, as well as potentially improving symptoms of inflammatory diseases.
An anti-inflammatory diet includes eating a variety of whole, plant-based foods such as fruits, vegetables, whole grains, walnuts, and herbs and spices. Other foods such as fish and dark chocolate may be beneficial.
Foods that increase or exacerbate inflammation can include red meat, refined sugar foods such as soda or candy, processed meat, dairy, and white flour.
Lifestyle habits may also help reduce inflammation in the body, and can include exercising, managing stress, and reducing your alcohol intake.
Contact your doctor for any concerns about inflammation and before making any significant changes to your diet.
Was this helpful?