9 Foods to Boost Your Immune System
Was this helpful?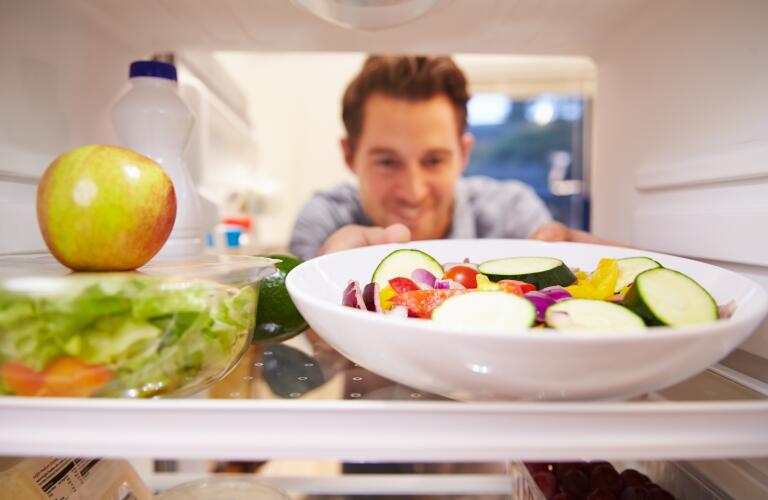 Your immune system is always at work, acting as your daily defense against germs, bacteria, and viruses. Some conditions like HIV affect your immune system directly, while certain treatments for diseases like cancer can weaken your immunity. In all cases, adding these key foods and food groups to your diet can help improve your immune system or minimize side effects related to it.

Leafy Green Vegetables

Leafy green vegetables like spinach, Brussels sprouts, and kale are high in vitamin C, which is known to boost immune function. Researchers have found that vitamin C can help prevent and treat respiratory infections, such as the common cold or pneumonia. Vitamin C may also help reduce the risk of catching a systemic infection (those that affect the whole body), like influenza.


Nuts and Seeds

Some nuts, like almonds, peanuts and hazelnuts, contain high levels of vitamin E, as do seeds like sunflower seeds. Vitamin E plays a few roles in the human body; one is to boost the immune system. Vitamin E is often listed as something to look for in foods to boost immune system during chemotherapy. A study published in 2018 found that people who consumed vitamin E while receiving chemotherapy had fewer chemo side effects without affecting how well the chemotherapy drugs worked.


Foods With Carotenoids

Carrots, pumpkins, sweet potatoes, and other colorful foods do more than brighten up your plate and table. They can help boost your immune system with the carotenoids they contain. Once consumed, the carotenoids convert to vitamin A, which has an antioxidant effect, strengthening your immune system. Other foods that contain carotenoids include apricots, mangoes, peaches, pink grapefruit, watermelon, and collard greens. You can even find them in beef liver. These are also good foods to boost baby's immune system if you are introducing your child to new foods.


Fatty Fish

Vitamin D is often called the sunshine vitamin, but if you don't get enough through exposure to the sun, foods with vitamin D can help boost your immune system. Foods highest in naturally occurring vitamin D include fatty fish, such as mackerel, salmon, sardines and tuna. Vitamin D is also added to many commercial products, such as milk, orange juice, and some cereals.


Seafood and Poultry

If you are looking for foods to boost the immune system in HIV patients, foods with zinc are important, along with those with vitamin C. Zinc is good for all of us (in recommended doses) because it helps fight off bacteria and viruses. Zinc can be found in seafood like oysters and crab, but if you don't like seafood, you can also find zinc in lean meats and poultry. Baked beans and chickpeas are also good zinc sources.


Yogurt

Whole-fat plain yogurt is a great way to take in probiotics. These "good" bacteria can help you fight off bad bacteria in your gut and they promote a healthier immune system overall. If you don't like yogurt, you can blend some into a smoothie with favorite fruits. Some types of cheese are also high in probiotics, like aged cheddar and Gouda. Other foods high in probiotics include fermented foods like kefir, kombucha, sauerkraut, pickles, miso, tempeh, kimchi, and even sourdough bread.


Dark Chocolate

Most people who like chocolate tend to reach for milk chocolate, but dark chocolate is the healthier snack. Dark chocolate is high in antioxidants, which researchers have found can help improve your immune system. Combine dark chocolate with high-antioxidant fruits like blueberries, goji berries, strawberries and raspberries to pack a double immune-system punch. On the savory side, other foods high in antioxidants include pecans, artichokes, kale, red cabbage, beets, and pinto beans.


Garlic

Garlic has long been believed to have medicinal powers. It can help lower blood pressure and may help prevent blood clots. And although it's not been proven through studies, many people claim garlic can help boost your immune system, making it less likely for you to catch common infections like a cold or the flu. Garlic can be a tasty addition to your food, but it can also be purchased as a supplement, which may be helpful if you don't like the taste of garlic or the smell it can leave behind.


Turmeric

Cooking with turmeric is becoming more common as North Americans learn to appreciate the flavor it provides to many dishes. However, the curcumin that gives turmeric its yellow color may provide more than just good taste. Some people believe turmeric can help reduce inflammation in your body and boost your immune system at the same time.

Was this helpful?