Why It's Important to Treat Diabetic Macular Edema
Was this helpful?
Letting this diabetes complication go without treatment could threaten your sight.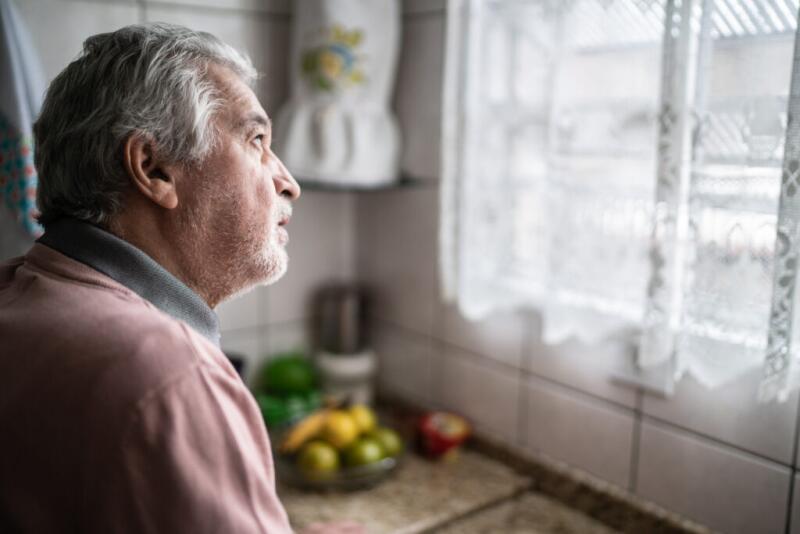 Diabetes can affect just about every part of your body, including your eyes. Diabetic macular edema (DME) is a diabetes complication that involves damage to tiny blood vessels in the macula, the part of your retina that gives you clear central vision. DME affects about 1 in 10 people with diabetes — both type 1 and type 2.
As the damage progresses, you may gradually lose your ability to see. Eventually, DME can lead to blindness. Receiving a diagnosis and treatment quickly is important to protect your sight.
Having high blood sugar levels for a long time can damage blood vessels all over your body and cause a variety of problems. Diabetic retinopathy (DR) is a condition in which high blood sugar levels damage the blood vessels in your retina, the light-sensitive tissue in the back of your eye that helps you see clearly.
If diabetic retinopathy isn't addressed effectively, it can progress into diabetic macular edema, when fluid from damaged blood vessels leaks into the macula — the center part of the retina. Fluid causes the macula to swell, which blurs vision. If you don't treat DME, you may start to have trouble seeing when you read, drive, or do other daily activities.
If damage to the macula continues long-term, it can lead to vision loss and even blindness. DME is the leading cause of new blindness in American adults. That's why it's so important to treat DME as early as you can.
There are a few ways to prevent and treat DME.
The first step to preserving your sight is getting your blood sugar levels under control, which may involve diet, exercise, and medication. Lowering high blood sugar, high blood pressure, and high cholesterol can delay DR and DME.
Anti-vascular endothelial growth factor (VEGF) drugs
A group of medicines called anti-VEGF drugs are usually the first choice of treatment for DME. They work by blocking the growth of new and fragile blood vessels, and by slowing down leaking from existing damaged blood vessels.
Anti-VEGF drugs can slow or even reverse blood vessel damage in DME. You get these medicines as an injection into your eyes. Your eye doctor will numb your eyes first, so the shots shouldn't be too uncomfortable.
You'll need a series of anti-VEGF injections to treat DME. Your eye doctor will let you know how often you should come in for these shots.
In about 40% of people with DME, anti-VEGF drugs don't aren't enough to stop the progression of blood vessel damage. If you need another treatment, your doctor might try corticosteroids. These medicines bring down inflammation in your eye.
Corticosteroids come as an injection or as an implant that slowly releases the medicine into your eye. These medicines may not be best for long-term use, because they can cause side effects like cataract and increased pressure in the eye.
Laser photocoagulation is a DME treatment that uses a laser to make small burns in the retina. The burns seal off leaky blood vessels.
Getting laser treatment may help reduce your risk for vision loss, but it could leave small blind spots in your vision. This treatment isn't used as often now that anti-VEGF drugs are available, but it might be an option if medication isn't controlling DME.
Sometimes managing DME requires a combination of anti-VEGF medications, steroids, and laser therapy.
About 60% of people with type 2 diabetes will develop diabetic retinopathy over time; the risk is higher the longer you've lived with diabetes, particularly if your diabetes is not well controlled. Catching this eye condition early and treating it can prevent it from progressing to DME.
Getting regular dilated eye exams is the only way to know for sure if you have diabetic retinopathy, and if you're at risk for DME.
During these exams you'll get drops to widen your pupil. Then, the eye doctor will check your retina for leaking blood vessels. If your doctor thinks you might have DME, you'll have more tests to look for swelling and blood vessel damage in your retina.
The American Diabetes Association recommends that people with type 2 diabetes receive a dilated eye exam to screen for diabetic retinopathy right after their diagnosis.
After that initial exam, you'll want to see your eye doctor at least once a year for follow-ups. You may need more frequent eye exams if you have signs of retinopathy, like blurry or double vision.
Vision loss is a real risk when you have DME. Getting screened for this diabetes complication and starting on treatment is key to preserving your sight. Tight blood sugar control is another important part of protecting your vision.
Anti-VEGF drugs are the main treatment for DME. These medications work well at slowing — and even reversing — vision loss, yet they don't help everyone who tries them. You may need other treatments, like corticosteroids or laser therapy.
If one treatment doesn't work, don't give up. Your eye doctor can keep trying different treatments or combinations of treatments until you find the one that ultimately works for you.
Was this helpful?