6 Myths About Diabetic Macular Edema
Was this helpful?
Diabetic macular edema (DME) is a leading cause of vision loss among people with diabetes. Due to its severity, it's important to understand how the condition develops, who is at risk, and how treatment lowers the risk of permanent vision loss.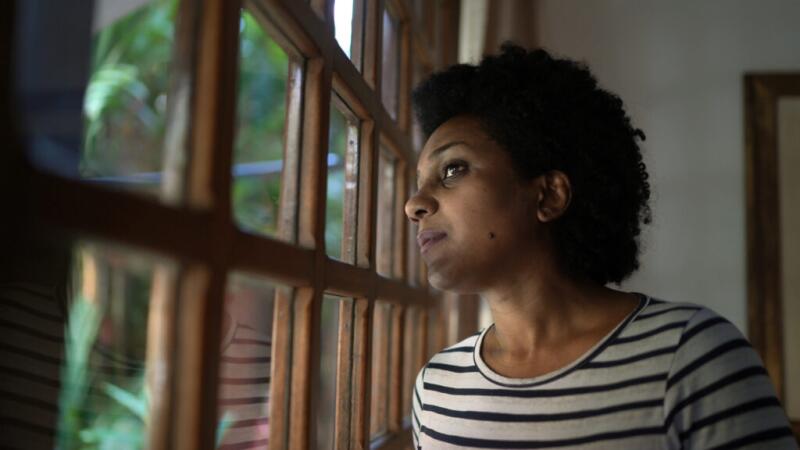 DME is a complication of diabetic retinopathy, an eye condition that can lead to severe vision loss and blindness.
The condition occurs in people with diabetes and results from persistent high blood sugar damaging the retina's blood vessels. The retina is located in the back of the eye and contains light-sensitive cells. These cells help transmit impulses through the optic nerve to the brain, which processes them into images. The macula is the part of the retina that handles the most precise visual tasks.
If those blood vessels start to leak fluid into the macula, the macula swells. This swelling may impact the vision. Central vision in particular is at risk with DME.
To diagnose DME, a doctor will perform a dilated eye exam that includes 1–2 tests to assess the blood vessels. If the tests confirm DME, you and your doctor can discuss treatments. Treatment options include medications or procedures to reduce macular swelling and preserve your vision.
Rates of DME are increasing with the prevalence of diabetes. Despite this, certain misunderstandings still surround DME. Take a look at some of the more common myths and truths about diabetic macular edema.
1. DME occurs only in people with type 2 diabetes
People with type 1 or type 2 diabetes can develop DME. However, the increasing rates of DME are largely due to the rising number of type 2 diabetes cases around the world.
2. The risk of DME is relatively low for anyone with diabetes
Globally, as many as 1 in 15 people with diabetes develop DME. The Centers for Disease Control and Prevention (CDC) reports that about one-third of people with diabetes eventually develop diabetic retinopathy.
The longer you have diabetes, the greater the risk of developing DME. Not everyone with diabetes develops diabetic retinopathy and subsequently DME. However, being proactive about eye health is essential for anyone diagnosed with diabetes.
There is currently no cure for DME. However, treatment can slow its progression and prevent blindness in many cases.
The first-line treatment is anti-vascular endothelial growth factor (anti-VEGF) therapy. This involves medication injected directly into the eye to slow or halt the damage caused by the blood vessels.
However, research suggests that anti-VEGF therapy is more effective when paired with other treatments, such as:
inflammation-lowering corticosteroids
laser photocoagulation
surgery
4. Having DME means you can't exercise
Exercise to help manage your weight and blood sugar is a key part of managing diabetes.
The American Diabetes Association suggests moderate-intensity exercises for anyone with a diabetes-related eye disease, including retinopathy. Suitable exercises include walking, cycling, and water activities.
It's important to stay away from weightlifting and straining activities. These exercises can add pressure to the eyes and increase the risk of hemorrhage.
Do not hold your breath when lifting anything heavy, which can similarly create eye pressure.
Avoid high impact activities that may risk jarring your head.
5. Symptoms of DME are obvious in the disease's early stages
There are usually no obvious symptoms of DME until the condition becomes serious. There are no headaches, eye pain, or changes in the appearance of your eyes.
The first symptoms you may notice include vision changes. Things may look different when they're straight in front of you. Objects may look wavy and colors may look faded. Sometimes, closing one eye and then the other makes objects appear to be different sizes
If DME only affects one eye, it may take longer for vision changes to become obvious. Contact your eye doctor regularly. A careful, routine eye exam can identify signs long before symptoms appear.
6. A standard eye exam will always detect DME
A thorough eye exam can detect DME. However, special tests may be necessary to confirm the leaking and swelling of the macula.
The fluorescein angiogram test requires injecting an inert vegetable dye into the arm. Seconds later, the doctor can observe the dye as it enters retinal circulation. A special camera captures the dye and how it impacts the retina's blood vessels. The camera records the status of the blood vessels and whether any leaks occur from them.
An optical coherence tomography (OCT) test also takes pictures of the retina. However, it does so by capturing cross-sections of each retinal layer to check for swelling.
DME is a serious complication of both type 1 and type 2 diabetes. However, treatments are available to manage it.
You can lower your risk of developing DME by managing your blood sugar levels and keeping them in a healthy range. Additionally, regular eye exams may help prevent DME.
Annual eye exams are recommended for anyone with diabetes. Early diagnosis and treatment for DME can help prevent severe vision loss.
Was this helpful?