How Telehealth Can Help People With Wet AMD
Was this helpful?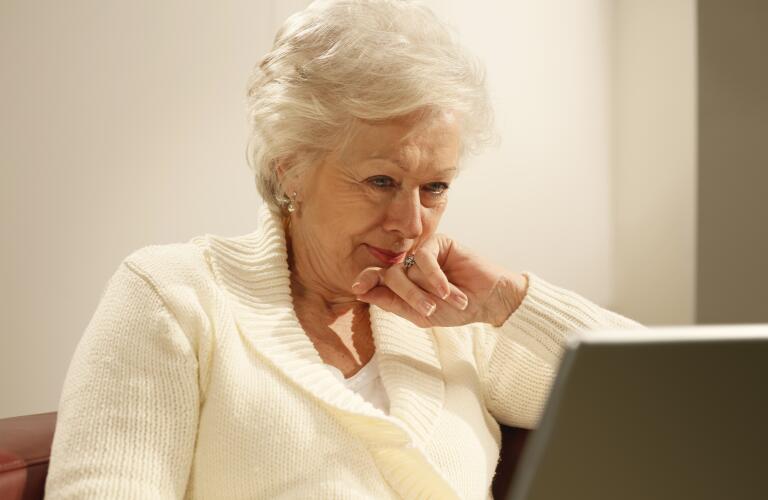 Age-related macular degeneration (AMD) is a leading cause of vision loss in people aged 50 or older. Up to 15% of all AMD cases are classified as "wet," AMD. Wet macular degeneration results from an overgrowth of blood vessels under two specific parts of the eye critical for vision: the retina and the macula.
Frequently visiting your doctor is the best way to help preserve your vision for as long as possible. But sometimes getting to the doctor is difficult or inconvenient. Fortunately, more doctors than ever before are offering telehealth, or telemedicine, services to stay connected over video or phone appointments.
If your doctor offers telehealth care, you may be able to incorporate it into your existing treatment plan to help keep your eyes healthy. Ask your doctor if telehealth could be beneficial for managing wet age-related macular degeneration.
Along with in-person doctor's visits, wet AMD telehealth appointments can help you manage this chronic condition more easily. During a telehealth visit, you have access to many of the same services your doctor would perform in-person. However, you'll still need to be seen in your doctor's office for eye examinations, some treatments, and fittings for any vision aids your doctor may recommend.
During your telehealth visit, you can:
Ask your doctor questions. It's common to have questions about your condition and preserving your eyesight. A telehealth appointment is the perfect opportunity to get the information you need.
Discuss any new or worsening symptoms. It's common for wet AMD to worsen over time. Use your telehealth appointment time to share any new information about new or worsening visual symptoms with your doctor.
Track your vision. Doctors often use a device called an Amsler grid to test for problems with your central vision. Your doctor may give you a grid to use at home to help track whether your condition is worsening. If an Amsler grid test shows your central vision is getting worse, your doctor can use those results to make changes to your treatment plan.
Triage your condition. Some symptoms require a prompt doctor's appointment. You can use telehealth to help determine whether you should be seen in the office quickly.
Also, doctors often use telehealth visits to refill prescription medications, make changes to treatment plans, and recommend lifestyle changes or supplements. Beyond these benefits, telehealth also helps keep you safe. There's no need to leave your home for the visit, so you're not exposed to any infectious diseases. Before your appointment, make a list of any questions you have and any symptoms you've noticed. Find a quiet room with a good internet connection, and make sure you're ready to use the program preferred by your doctor. The office staff can help walk you through the set-up process. And keep a pen and paper handy to take notes during your call.
Telehealth visits for wet age-related macular degeneration can help you preserve your vision while staying connected with your doctor. While in-person visits are still important and necessary, your doctor may agree to use telehealth to check in with you between trips to their office. If you're interested in telehealth for wet AMD, the best first step is asking your doctor whether or not they provide this service.
Was this helpful?