7 Signs of Diabetic Retinopathy
Was this helpful?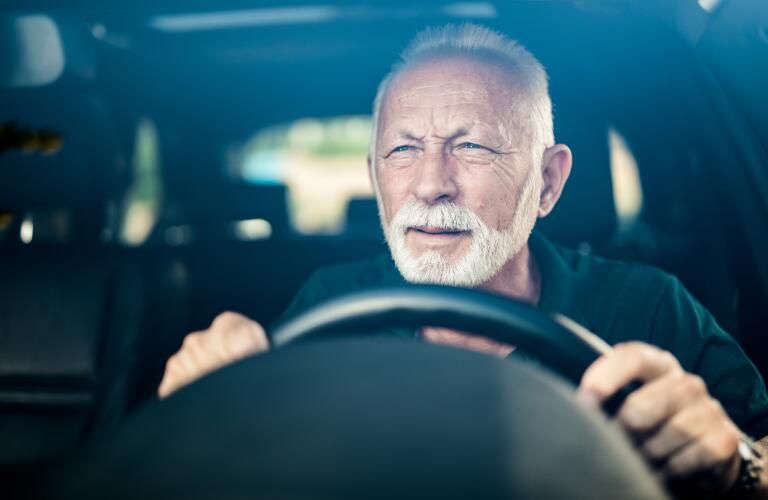 About one-third of people living with diabetes have signs of diabetic retinopathy, a condition that affects the retina, the part of the eye that senses light.
Left untreated, diabetic retinopathy can lead to vision loss, but this complication can be prevented or delayed if you know the signs and treat early.
When the sugar in your blood is too high for too long, it blocks the blood vessels that feed the retina. As a result, depending on the type of diabetic retinopathy, the body is either unable to grow (proliferate) new blood vessels or grows new ones that don't work as they should. The two types of diabetic retinopathy are:
Early diabetic retinopathy, also called nonproliferative diabetic retinopathy (NPDR): Blood vessels are damaged and may leak blood into the retina. New blood vessels don't grow.

Advanced diabetic retinopathy, also called proliferative diabetic retinopathy: Damaged blood vessels become blocked, and abnormal new blood vessels appear that can leak blood into and around the retina.
The risk of diabetic retinopathy gets higher the longer you live with diabetes, and it's the leading cause of vision loss in adults ages 20 to 74. But it doesn't have to be this way. Your vision can be preserved with early diagnosis and treatment.

When diabetic retinopathy first develops, there may not be any signs you can detect on your own without an eye exam. As the condition progresses, the signs become more noticeable and get worse. Don't hesitate to tell your doctor if you have any of the following symptoms:.
Blurriness: Your vision may not be as crisp as it used to be, and objects may seem fuzzy or hazy, especially around the edges. Some people also experience double vision.

Floaters: Floaters may appear as shadows or flecks in your field of vision.

Fluctuating Vision: Your vision may get better or worse from day to day, or even throughout a given day, for no apparent reason.

Trouble Seeing Colors: Colors may seem washed out or faded, or different colors may be hard to distinguish.

Difficulty Seeing at Night: You may first notice "night blindness" while driving. It may be harder for you to see when it's dark, and your eyes may be more sensitive to nighttime glare.

Dark Spots: Vision is obstructed with blind spots or blank spots—like an obstructed view at a concert.

Vision Loss: You may not see well enough for everyday activities such as reading.
The best thing you can do to prevent diabetic retinopathy is to work with your doctor to manage your diabetes and keep your blood sugar under good control. Follow your treatment plan, which may include lifestyle changes such as eating more healthfully and getting enough exercise. Take medications as prescribed and stay in touch with your doctor about what's working and what's not so adjustments can be made.
An annual comprehensive dilated eye exam performed by an ophthalmologist is also recommended for those with diabetes. It can catch signs of diabetic retinopathy well before you can. During the exam, your doctor will dilate your pupils to look for retinal damage that might not be obvious otherwise.
Many effective treatments are available to slow or stop the progression of diabetic retinopathy and the associated vision loss. In the early stages, no treatment may be needed except for better diabetes control. In more advanced stages, your doctor may suggest laser surgery to halt the proliferation of abnormal blood vessels.
Powerful medications are also available that can be implanted or injected in the eye. Corticosteroids suppress the build-up of fluid, and newer injectable biologic therapies work at the cellular level to block a protein released by the oxygen-starved retina that stimulates the abnormal proliferation of new blood vessels.
Diabetic retinopathy is among the top five causes of preventable blindness in the world. "Preventable" bears repeating. Now that you know the signs, keep them in mind, and talk with your doctor about any changes in your vision.
Was this helpful?