Driving Laws and Epilepsy
Medically Reviewed By William C. Lloyd III, MD, FACS
Was this helpful?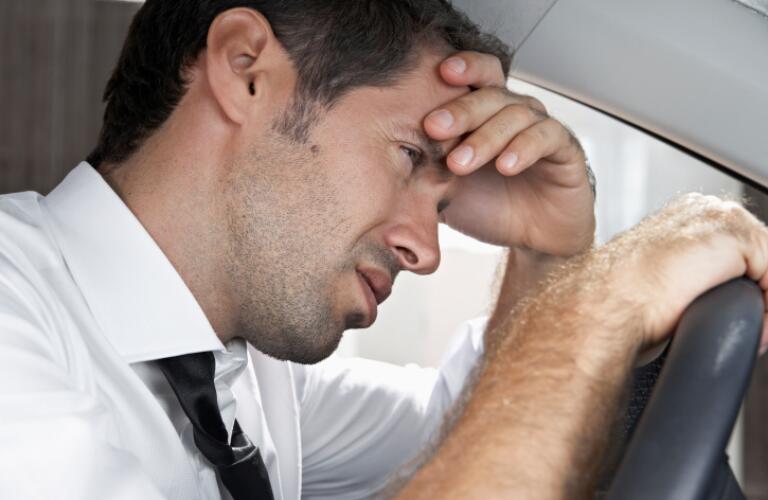 Few things say freedom and independence more than a driver's license does. But people with certain medical conditions, such as epilepsy, may find their states restrict their ability to get and keep a driver's license. The laws regarding driving with epilepsy vary across the country. So it's important to understand your state's epilepsy driving laws and to double check if you move to another state. If your epilepsy is well controlled and you haven't had any epilepsy symptoms for a certain period, chances are you can get a license and drive on your own.
Epilepsy is a neurological condition that causes disturbances in the electrical activity in the brain. This triggers seizure symptoms. There are different types of seizure symptoms, including:
Loss of consciousness
Staring spells while being immobile, unable to move
Twitching, picking, or fiddling movements

Uncontrollable jerking movements of the whole body or only parts of the body
It is not possible to maintain control of a vehicle during a seizure. As a result, states must make sure someone with epilepsy has the condition under control and is not likely to have a seizure while driving. In addition, some seizure medications cause drowsiness and other side effects. So it is also important to ensure medications don't present any hazards to the driver. To reduce the risk of accidents, each state has rules as to when someone with epilepsy may have an active driver's license.
By law, doctors must report some medical conditions to the state's Department of Motor Vehicles (DMV). This lets states know when people can't drive any longer or need regular evaluation for driving privileges. The specific conditions doctors must report vary between states. The most common reportable conditions are dementia, stroke, and progressive neurological illnesses. Doctors are only required to report epilepsy in six states:
California
Delaware
Nevada
New Jersey

Oregon
If you live in a state that doesn't require doctors to report epilepsy, you must self-report your condition. Failing to do so could be dangerous. The state's decision on your licensure will depend on:
The cause of your seizures
The types of seizures
The treatment for controlling your seizures

How long it has been since your last epileptic seizure
In order to determine your medical status, your state may require regular medical reports from your doctor. These reports will indicate how long you have been seizure free. The reports will also list any issues your doctor may think might affect your ability to drive. Most states require medical proof you have been free of seizures for 3 to 6 months. However, five states plus the District of Columbia require a 12-month period:
New Hampshire
New Jersey
New Mexico
New York

South Dakota
There is no mandated seizure-free period in Puerto Rico and nine states:

Colorado
Delaware
Idaho
Illinois
Indiana
Montana
Nebraska
Ohio

Vermont
Once the DMV has your doctor's or your own report, the state has a few options aside from outright revoking your license. Each state has its own system, but California offers these options:
No action
Medical probation type II for drivers who have been seizure free for at least three months. Drivers must submit a doctor's form on a regular basis. The state decides how often it needs the forms on an individual basis.
Medical probation type III for drivers who have been seizure free for at least six months, but there is still concern that there could be another seizure. This probation also requires regular doctor's assessments.

Suspension
If you have been seizure-free for six months and there is no other health issue or concern about medications, the DMV may choose to restore your license without any restrictions.

Professional drivers are held to a higher standard while on the road. This includes people who drive commercial vehicles like transport trucks and buses. While you can drive a personal vehicle if epilepsy is well controlled, you can't drive professionally. This is true throughout the United States. Regardless of how well controlled the seizures may be, federal law forbids people with epilepsy from driving commercial vehicles across state lines.
If you have epilepsy and you want to drive, speak with your doctor. Find out how realistic this goal is and what you can do to make it happen.
Was this helpful?