What Not to Say to Someone With an Eating Disorder
Medically Reviewed By William C. Lloyd III, MD, FACS
Was this helpful?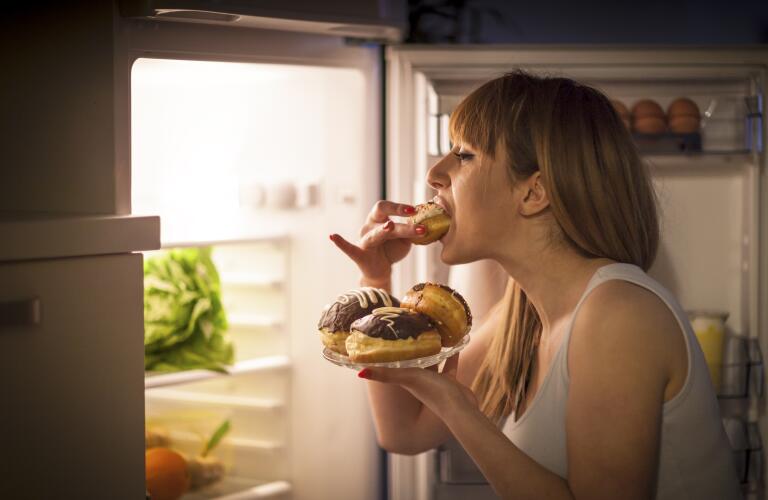 Eating disorders including anorexia, bulimia, binge eating, or other persistent and unhealthy behaviors like over-exercising affect more than 20 million females and 10 million males in the United States at some point in their lives—and the numbers have been growing since 1950.
All eating disorders can cause serious health problems, and anorexia has the highest mortality rate of any psychiatric disorder. If you have a friend or family member who you feel may be struggling with an eating disorder, it can be hard to know what to say and what not to say. Here are some recommendations about what can help—and what might hurt.
What you say and what someone with an eating disorder hears can be very different, because they may have an altered sense of what is rewarding. It's best to avoid any comments having to do with weight. Kaitlyn Oberg, a 19-year-old sophomore at Temple University, was diagnosed with anorexia when she was 14. "It is not appropriate to say 'you look so healthy,'" she says. "When somebody with an eating disorder hears that, the very first thing they think is 'You look so much fatter, you look like you've gained weight.'"
Temimah Zucker developed anorexia when she was 18. She was hours away from an insulin-induced coma when her parents stepped in. Now, she's a therapist who treats eating disorder patients and considers herself recovered, but says, "even coming from a place of recovery, hearing 'You look so much better' can be really tough to deal with."
People with eating disorders tend to be secretive and want to hide their situation. There's a lot of shame attached and attention can be distressing. "The main, number one no-no that my clients complain about," says Zucker, "is people saying, 'Why do you have this [condition]? Just eat your food.'"
Dana Land, a nursing student, was diagnosed with an eating disorder when she was in the seventh grade. She says it's unhelpful when people say, "If you just eat, you'll be fine. It's just food." She adds, "They don't understand that the deeper process of an eating disorder is not entirely about food."
Also unwelcome, says Oberg, "is (someone) either saying 'Is that all you're going to eat?' or 'Are you really eating that much?' Having anybody comment on [what you're eating] can be really harmful."
If you feel it's time to talk to someone about their eating patterns, Zucker advises thinking it through. "It's a case-by-case sort of thing," she says. "You want to support, you don't want them to get sicker, but if someone is not ready to recover, it's going to take time." Instead of pressuring, Zucker says, "Let them know you're there and ready to help them when they're ready."
However, there are exceptions. "If they are severely underweight or if they purge regularly," says Zucker, it's time to take action. "You can die from both of those things, so look at the severity of the case," she says. "You may have to put them into a program, especially if they are a minor."
Creating a sense of blame or guilt can make things worse, so rather than framing your remarks as an accusation, make it about what you've noticed and what's concerning you. As Zucker explains, "If you have a friend who seems like they may be struggling, there's merit in having a discussion if you sit down in a private place and use 'I' statements." Zucker says simply expressing concern can help break through to a loved one; she suggests using phrases like "I feel really concerned for you, I'm worried about your health, (and) I was wondering if anything's going on." But avoid telling the person his or her behavior is wrong or weird.
Finally, entertainment and social media can be powerful tools for good or ill, so use empathy before posting anything. "Think about the things you're saying," says Zucker. "You don't really know who's struggling and who's not, so you may share a joke that you think is funny about somebody being really thin or being large, but those are the things that reinforce the idea that weight equals health. Just be aware of what you're putting out there."
Was this helpful?