What to Expect With Steroids for Nasal Polyps
Was this helpful?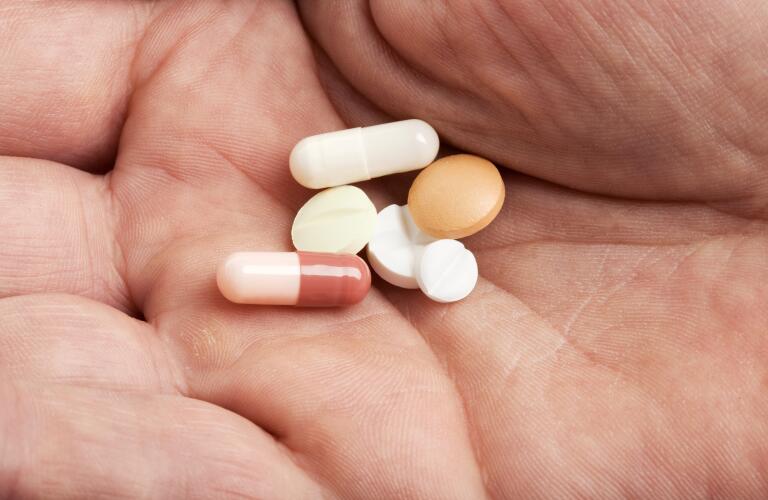 Doctors often prescribe corticosteroid medications (or steroids) for nasal polyps to help shrink their size and reduce inflammation. Nasal polyps are noncancerous growths that line the nasal passages and sinuses; they are usually caused by chronic inflammation of the sinuses (rhinosinusitis) that lasts 12 weeks or longer, making it harder to breathe, smell, and taste. Steroid medications for nasal polyps are either taken by mouth for a short period of time or applied topically longer term to relieve symptoms. Steroid injections are rare but may also be added in severe cases. Your doctor will likely start with oral corticosteroids and, based on how you respond to them, progress to other forms as needed.
Oral steroid medications for nasal polyps, such as prednisone, tend to work quickly and well. The downside is that oral steroids can cause serious side effects if you take them too long, including:
Mood swings and memory problems
Vision problems such as cataracts and glaucoma
Doctors typically prescribe oral steroid medications for only five to seven days at a time, up to three or four times a year.
If taking oral steroids occasionally isn't enough to ease your nasal polyps symptoms, your doctor may prescribe a daily steroid spray or rinse. Fluticasone propionate nasal spray is the most used nasal steroid in the United States. It's available without a prescription under several brand names, including Flonase, and with a prescription as a generic option. Mometasone furoate (Nasonex) is another prescription alternative. Nasal rinses, or irrigations, such as budesonide (Pulmicort) are applied through a squeeze bottle that uses pressure to reach deeper into the nasal passages than sprays.
It's not common, but some cases will benefit from injecting steroids into the polyp area, although more studies are needed to assess the effectiveness and safety of this option.
Like all medications, every steroid-based treatment for nasal polyps comes with benefits and risks. Steroid treatment also tends to be highly individualized. It's important to work closely with your healthcare team to get a proper diagnosis of your condition and monitor how your body reacts to treatment. Many people benefit from the right steroid treatment for them, but if steroids aren't for you, other avenues like new biologic medications or minimally invasive surgery are worth exploring, too.
Was this helpful?