Phantosmia: COVID-19, Other Causes, Treatment, and More
Was this helpful?
Phantosmia is a condition wherein you perceive smells that are not really there. Doctors also use the terms "olfactory hallucination" and "phantom smell" to describe the condition. It can result from several conditions, including head injuries, epilepsy, and COVID-19, among others. Researchers believe that up to 25% of people with a smell disorder experience phantosmia. The frequency is higher in older people than in younger people.
Episodes of phantosmia can come and go over short- or long-term periods. It can be unpleasant but sometimes resolves itself within a few weeks. Other people may require clinical help to improve their symptoms.
This article explains phantosmia, including its causes, symptoms, and treatment options. It also discusses complications and recovery and answers some frequently asked questions about the condition.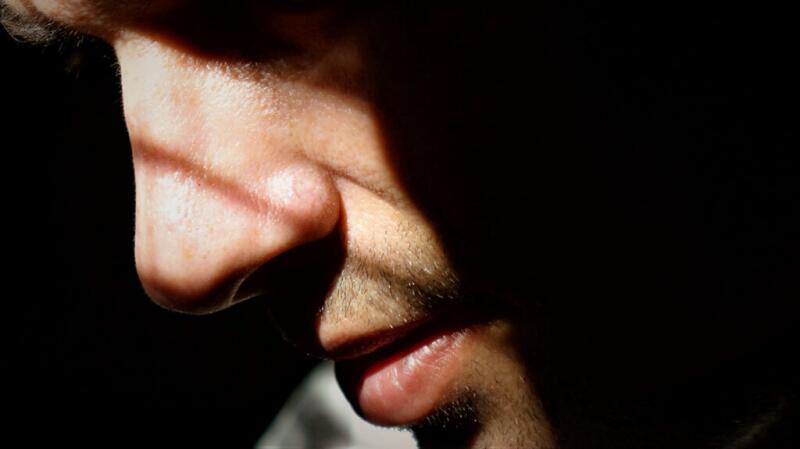 If you have phantosmia, you will perceive phantom smells, which are smells that are not really there. In other words, you have the sensation of smelling an odor when there is no corresponding stimulus around to produce that smell.
Sometimes, phantosmia affects just one nostril. Other times, it affects both.
The phantom smell you perceive can vary in scent, and it may be pleasant or foul. Some scents you may perceive include:
cigarette or fire smoke, or burning
feces
chemicals
garlic
burnt toast
It is also relatively common for some people to be unable to identify what the phantom smell resembles. Phantom smells can include scents that a person has never experienced before.
If the smells are unpleasant or off-putting, phantosmia can lead to further effects, such as a reduced appetite or weight loss.
Some people also experience phantosmia alongside other taste and smell conditions, such as dysgeusia. Learn more about dysgeusia and its symptoms here.
Phantosmia is not the same as parosmia, which is a different olfactory (smell) condition.
Parosmia describes a distorted sense of smell of a scent that does exist. It can make you perceive smells that are present differently or unpleasantly.
Phantosmia, on the other hand, is when you perceive scents that are not actually there.
Clinicians do not yet fully understand how and why phantosmia occurs.
However, phantosmia can occur when something damages the structures that process smell. Causes can include damage to the nerves and receptors in the nose, nasal cavity, or brain.
A wide variety of factors can cause this damage, including mild and serious conditions.
Infections of the respiratory or breathing system can result in changes to the senses of smell and taste. Infections can be bacterial, viral, or fungal, and they may result in phantosmia by causing damage to the nerves.
Examples of infections that may result in phantosmia include a cold, the flu, and COVID-19. Dental infections may also spread to the nasal passage or sinus and cause phantosmia.
Sinus infection, or sinusitis, is the inflammation of the sinuses, which are a group of cavities in your head that make mucus. It can occur due to infection from bacteria or viruses. Additional symptoms can include tiredness, cough, and fever.
If you have sinusitis, your doctor may give you antibiotics, a decongestant, or a saline nasal wash.
Radiation therapy uses high powered radiation to shrink tumors and kill unhealthy cells. It is a common treatment method for cancer.
In some cases, however, it can alter a person's sense of smell.
Nasal polyps are painless, benign growths that form in the nasal passages and sinuses. They can cause smell problems such as phantosmia, as well as nasal congestion and nosebleeds.
Significant exposure to toxins and other chemicals can affect or damage the olfactory receptors.
This exposure can then cause olfactory conditions such as a loss of smell, phantosmia, or parosmia.
Head injuries, including traumatic brain injuries and concussions, can alter a person's olfactory processing and function by causing damage to the brain's nerves and receptors. These types of injuries can also disrupt the function of the olfactory nerves.
If a stroke affects the part of the brain responsible for processing smells, phantosmia may occur following the stroke.
This can happen because a stroke reduces blood supply to a part of the brain, thereby damaging brain cells. If the cells affected by the stroke are responsible for smell, you may experience smell disorders after the stroke.
Brain tumors may be noncancerous or cancerous. A brain tumor can apply pressure to or affect the function of the portion of the brain that regulates your sense of smell. In some cases, this can lead to phantosmia.
People with a brain tumor may also experience headaches, seizures, and speech problems.
Some other types of cancer that affect the nasal passage may also cause smell disorders.
Neurological conditions can change the way smells reach the brain or how the brain functions. In some instances, this can lead to phantosmia.
Neurological conditions that can affect how your brain processes smell include:
Sometimes, diseases that affect different bodily systems can result in smell disorders. These conditions can include:
The following factors can also cause olfactory conditions such as phantosmia or increase the risk of developing a smell disorder:
medications, such as certain antibiotics, antidepressants, and antihistamines
irritation from smoking
older age
damage following surgery
COVID-19 can cause various olfactory disorders, including phantosmia. In fact, 1 in 2 people with COVID-19 have an olfactory disorder, according to some studies.
The reason the disease causes these disorders is uncertain. However, some sources hypothesize that the virus that causes the illness, known as SARS-CoV-2, can damage the olfactory neurons and disrupt the communication between the brain and olfactory senses.
Without effective treatment, phantosmia can have severe health implications, such as:
malnutrition
poisoning
weight loss
These factors can affect your health as well as your quality of life.
Risks of an impaired sense of smell
Olfactory conditions can be dangerous, as smell helps us monitor our surroundings and identify risks.
If you experience phantosmia and regularly smell scents that we may otherwise think of as risks, such as smoke or gas, you may not be able to tell whether it is a phantom smell or is coming from a real threat. Phantosmia may make you less responsive to a concerning smell because you may believe it to be one of your symptoms.
To protect yourself, ensure that your home has working carbon monoxide, gas, and smoke detectors. Additionally, you can check your food for visual signs of rotting or expiration before eating and aim to eat foods within their recommended use-by dates.
Fifth Sense offers more advice about how to protect yourself with an impaired sense of smell.
Your doctor will typically begin diagnosis with a physical exam. They may check your nose, ears, head, and neck for physical problems.
Because your doctor will want to know about your symptoms, it may be helpful to keep a diary noting your symptoms and if they change. Your doctor will also ask about your medical history.
As part of a physical examination, a clinician can also perform an endoscopy. This involves inserting a narrow camera into the nasal cavity to search for the presence of any conditions.
If your doctor is still uncertain, they may order further tests — such as an MRI scan or a CT scan — to search for conditions affecting the nasal cavity, nervous system, or brain.
Some cases of phantosmia resolve on their own as the nerves recover from damage and natural smell function returns. However, other cases may require treatment.
Treatment will focus on resolving the root cause of phantosmia. For example, if your phantosmia is due to a moderate to severe bacterial infection, your doctor can prescribe antibiotics.
However, some people with severe phantosmia and those who experience a worsened quality of life due to the condition may require further clinical treatments.
These treatments can include:
certain medications, such as:

carbamazepine
anesthetics to numb the nerves
drugs that narrow the blood vessels in the nose
steroid creams or sprays

olfactory therapy
surgery
Surgical interventions may not be recommendable for everyone, as they may only work in some cases. They can also present further risks.
Sometimes, phantosmia can respond positively to home remedies. These include:
rinsing your nostrils with a saltwater solution
using an oxymetazoline spray to ease nasal congestion
using an anesthetic spray to numb your olfactory nerve cells
Always consult a pharmacist or doctor before using any new medication to find out what over-the-counter product may help you most. This is because all medications carry a risk of side effects or interactions with other drugs.
In many cases, phantosmia may go away on its own. However, some people may experience chronic phantosmia that lasts or occurs regularly over a long period of time, such as several months or years.
If your symptoms do not improve on their own, you may benefit from treatment. Often, treating the underlying cause can relieve symptoms.
Try home remedies to see if they bring improvement. If they do not, contact your doctor for further treatment.
Sometimes, changes to your senses can indicate a more serious underlying condition. Although the phantosmia may be treatable, you may also experience further complications or effects from the original cause.
Below are some frequently asked questions about phantosmia.
How do you make phantosmia go away?
Treating the root cause of phantosmia may bring improvement or make your symptoms go away. For example, if the root cause is a nasal polyp, your doctor may recommend steroids, surgery, or other medications.
How long does phantosmia last?
Phantosmia can last for days, weeks, or even several years.
The duration of the condition will depend on individual factors, the underlying cause, and whether or not treatment is effective.
Is phantosmia serious or dangerous?
Phantosmia is not always serious, but it can be. Phantosmia can cause further complications and affect your quality of life.
An impaired sense of smell can also be dangerous. This is because it can affect how you perceive and respond to environmental threats around you, such as smoke or rotten food.
What does phantosmia smell like?
Phantom smells can be pleasant or foul. They can also be smells that you are familiar with or smells that you are unable to identify and have not come across before.
Some people report smells of garlic, smoke, burning, or burnt toast.
Phantosmia occurs when you perceive smells that are not really there. This can happen after sustaining damage to the nasal structures or nervous system. Causes of this damage can include head injuries, neurological conditions, and COVID-19.
Phantom smells from phantosmia may be pleasant or unpleasant, and they can be severe. This can result in a reduced quality of life and other complications, such as malnutrition or depression.
Treatments focus on addressing the underlying cause, with some additional options available to address severe cases of phantosmia.
Was this helpful?