How Nasal Polyps Are Removed
Was this helpful?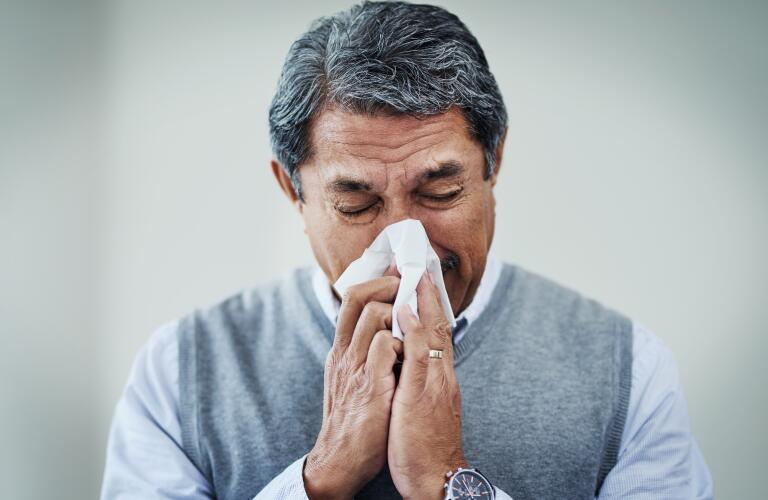 Nasal polyps—teardrop-shaped growths inside your nasal passages and sinus cavities—can cause uncomfortable symptoms, including congestion, postnasal drip, headaches or sinus pain, and loss of smell or taste. If nasal polyp medication and home remedies have not provided sufficient relief, your healthcare provider may recommend nasal polyp surgery. Learning more about nasal polyp removal can help you make an informed decision.
Surgical removal of nasal polyps is often the best way to get rid of them. A doctor can remove the polyps from your nose, which should relieve congestion and ease breathing.
Doctors typically use a minimally invasive approach to nasal polyp surgery. The procedure is sometimes called functional endoscopic sinus surgery (FESS), because physicians access the sinuses via a slender, flexible tube called an endoscope. Endoscopes allow surgeons to enter the sinuses via the nostrils, eliminating the need for any kind of incision on the face. The surgeon operates a miniature camera and surgical instruments with the help of the endoscope.
Nasal polyp surgery is usually performed in an operating room at a hospital or surgery center. Most patients receive general anesthesia and "sleep" through the entire surgery. The surgeon inserts the endoscope into a nostril and threads it into the sinuses. With the camera, the doctor can see the precise location of each polyp and use tiny surgical instruments to carefully cut away and remove each polyp. If other abnormalities are noted, the physician may be able to remove them as well during the same procedure. The nostrils are packed with medicated gauze to prevent excessive postoperative bleeding and infection.
After the surgery, nurses monitor you as you wake up from anesthesia. Most patients go home within a few hours of nasal polyp surgery. Occasionally, a patient will stay overnight in the hospital for additional monitoring or treatment.
When you return home after nasal polyp surgery, you'll be able to resume your regular activities as tolerated, but you'll also have to follow your physician's instructions if you want the best possible outcome. Once the gauze packing is removed your doctor will probably tell you to perform nasal irrigation at least daily; you'll also need to use a steroid nasal spray as prescribed. It's important to avoid nasal irritants (such as dust and smoke) and, if present, keep your asthma and allergies under control.
In 2014, the U.S. Food and Drug Administration cleared an in-office nasal polyp removal device called the PolypVac. This device is essentially a high-powered vacuum that allows doctors to quickly remove nasal polyps. The PolypVac procedure does not require general anesthesia. Instead, the physician uses a local anesthetic spray to numb the inside of the nose before polyp removal.
The PolypVac is not a good choice for everyone with nasal polyps. Your physician can let you know if you're a candidate for this in-office procedure. Clinical studies have shown that in-office polyp removal can be effective for carefully selected patients. In one study of 68 patients, most patients reported a significant decrease in nasal obstruction after the procedure; nearly all patients rated their comfort level during polyp removal as "fair" to "excellent."
Polyps can regrow and return after surgery. In fact, most people who undergo nasal polyp removal will experience polyp recurrence after an average of four years.
You may be able to prevent or delay the return of nasal polyps by using your sinus medication after surgery as recommended by your healthcare provider. Talk with your doctor about natural remedies for nasal polyps that may help limit recurrence.
Was this helpful?