What is Cobblestone Throat?
Was this helpful?
Infectious organisms or irritants may cause inflammatory changes in the mucous membrane in the throat. For some people, this may lead to a condition called cobblestone throat. In this article, you will learn more about cobblestone throat, its causes, its symptoms, and treatment options.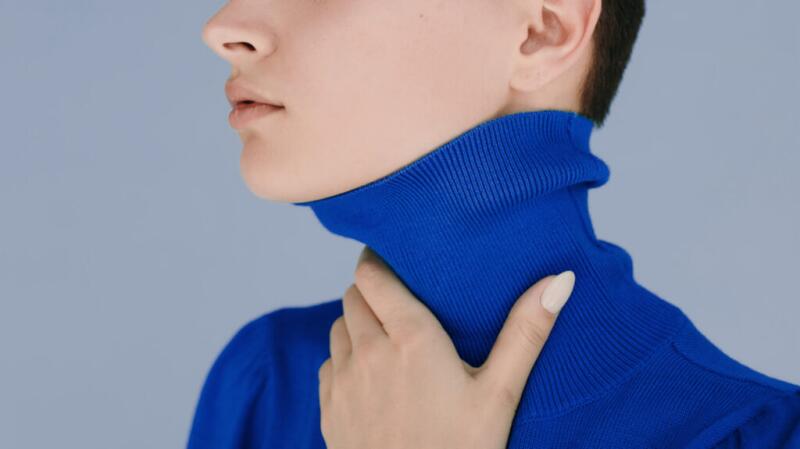 Cobblestone throat happens when you have multiple bumps and swellings in the back of your throat or pharynx. Some of these swellings represent the enlargement of tonsils, the cluster of lymphoid tissues in the throat. It gets its name because the lumps at the back of the throat look like cobblestones.
Apart from the lumps, the surface of the pharynx appears red. Mucus may also build up in the throat. This mucus irritates the throat wall, which gives it the cobblestone appearance that the condition is named for.
Various factors cause cobblestone throat, which influences the other symptoms you might have.
The specific symptoms you experience depend on what is causing your cobblestone throat. For instance, viral causes of cobblestone throat may result in a recurrent dry cough.
Other symptoms of cobblestone throat you may experience include:
If you notice any of these symptoms, contact a healthcare professional.
Cobblestone throat has numerous causes. Here are some of the major factors that cause the condition.
Viral and bacterial organisms are the most common microbes that cause cobblestone throat.
Infectious agents in the throat trigger the nearby lymphoid tissues to grow or swell. This response helps the body attack foreign organisms.
Pharyngitis also accompanies the presence of these microbes. Pharyngitis refers to inflammatory changes in the pharynx, which is the passageway connecting your nose to your throat.
The combination of lymphoid tissue growth and inflammation in the pharynx gives the throat a cobblestone appearance.
Viruses account for 50-80% of pharyngitis. Viral pharyngitis is not typically as severe as bacteria pharyngitis. Examples of viruses that may cause pharyngitis are rhinovirus, influenza, adenovirus, coronavirus, and parainfluenza.
Bacteria pharyngitis is more sudden and primarily due to Group A beta-hemolytic streptococci. These organisms are responsible for 5-36% of acute pharyngitis. Other bacteria include Group B & C streptococci, Chlamydia pneumoniae, Mycoplasma pneumoniae, and Haemophilus influenza.
Read 9 things to know about strep throat.
Some individuals have a genetic predisposition that may cause a stronger than usual response to airborne allergens, such as dust mites and spores.
These airborne allergens may trigger an immune response that includes excess mucus production and inflammation in the pharynx. Persistent exposure to these allergens could result in a cobblestone throat.
Exposure to throat Irritants
Certain medical conditions and environmental factors may make you vulnerable to irritants. For instance, if you have chronic gastric reflux disease, your pharynx might get irritated as the gastric acid flows back toward your throat.
External factors, such as prolonged exposure to smoke or toxic airborne chemicals, also irritate the pharynx and could lead to pharyngitis.
The frequency and duration of exposure to these external factors and the strength of the inflammatory response influence your overall risk of developing a cobblestone throat.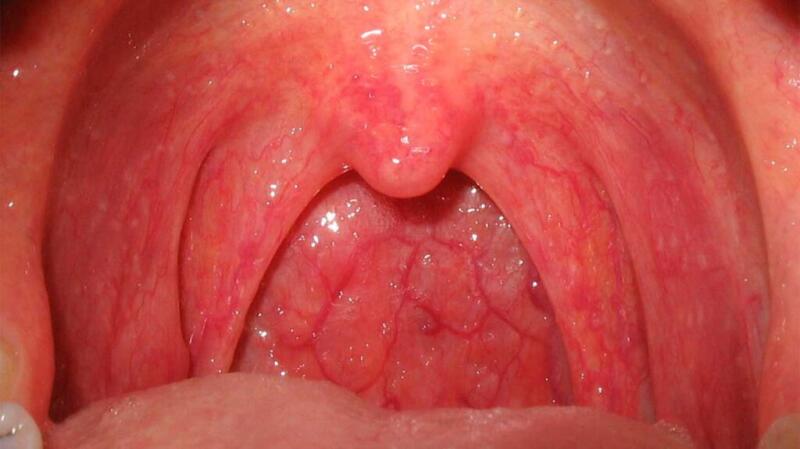 Cobblestone throat symptoms are typically self-limiting if due to a viral cause. The term "self-limiting" means that symptoms tend to go away on their own, without treatment.
Generally, some symptoms do not last longer than 5-7 days. However, if your symptoms last longer than 1 week, contact a healthcare professional.
Here are some signs that you require medical attention:
Learn more about when to see a doctor for a sore throat.
Generally, a doctor may take your clinical history and perform a physical exam before starting treatment. While taking your medical history, the doctor will typically ask some questions to identify the specific causes of your cobblestone throat.
Then, your doctor will examine your throat and neck for signs that suggest the exact cause. For instance, enlarged cervical lymph nodes and inflamed tonsils with exudates often point to bacteria pharyngitis.
In contrast, signs such as a skin rash or conjunctivitis typically indicate viral pharyngitis.
In some cases of bacteria pharyngitis, your doctor may request the following tests, according to 2020 research:
a complete blood count to assess how severe the infection is
a throat culture if there a purulent exudates on the tonsils
a rapid antigen detection test to screen for group A beta-hemolytic streptococci infection
Results from these investigations, coupled with the clinical findings, help your doctor decide on the most appropriate treatment choice. Here are the two main treatment options.
Non-antimicrobial treatment
This therapeutic method targets your symptoms to offer relief.
Your doctor typically will choose this treatment option if you have viral pharyngitis or non-bacteria causes such as exposure to throat irritants.
Non-antimicrobial treatment method involves the following:
using nonsteroidal anti-inflammatory drugs to reduce the swelling and pain in your throat
using throat lozenges
gargling with warm salt water
treating underlying medical conditions, such as acid reflux disease
This is the preferred therapeutic method if you have bacteria pharyngitis. One of the primary goals of this treatment is to shorten the disease duration. This further reduces the risk of complications such as acute rheumatic fever and peritonsillar abscess.
Your doctor typically uses the examination findings and test results to confirm clinical evidence of bacteria pharyngitis.
Generally, penicillins are the primary choice of antibiotics against group A beta-hemolytic streptococci, according to the Centers for Disease Control and Prevention (CDC). Depending on the severity of symptoms, your doctor will prescribe oral, intramuscular, or intravenous forms of penicillin.
If you have a penicillin allergy or resistance history, your doctor may prescribe any of the following antibiotics, per 2016 research:
macrolides, such as:

azithromycin
clarithromycin

cephalosporins, such as:
You can prevent cobblestone throat by practicing proper hand hygiene and respiratory etiquette. For instance, wash your hands immediately after you sneeze or cough. Also wash your hands thoroughly before cooking.
To reduce your risk of contracting respiratory viruses or bacteria, cover your nose and do not stay close to people who are coughing or sneezing.
If your doctor confirms bacteria pharyngitis with group A beta-hemolytic streptococcus, you should stay at home while taking your medication. This helps reduce the possible risk of transmitting the organism to others.
Also cover your mouth and nose when coughing and sneezing, respectively. You can also try to avoid irritants like smoke.
Cobblestone throat occurs due to inflammatory changes and enlargement of the tonsils in the throat. Bacteria or viral infection, allergic reactions, and prolonged exposure to throat irritants are common causes of cobblestone throat.
If you have a cobblestone throat, you may experience sore throat, hoarse voice, difficulty swallowing, running nose, or nasal congestion. If these symptoms last longer than a week or get worse, contact a doctor.
Generally, your doctor will take a clinical history, conduct a physical exam, and request tests to confirm bacteria pharyngitis.
After confirmation of cobblestone throat and the exact cause, your doctor will decide to use non-antimicrobial or antimicrobial treatment methods.
Was this helpful?