When Over-the-Counter Laxatives Aren't Enough to Treat Constipation
Was this helpful?
Over-the-counter (OTC) laxatives are a common treatment for chronic constipation, which means having fewer than three bowel movements a week for several months. When laxatives don't work for constipation, there are other options you can turn to for constipation relief.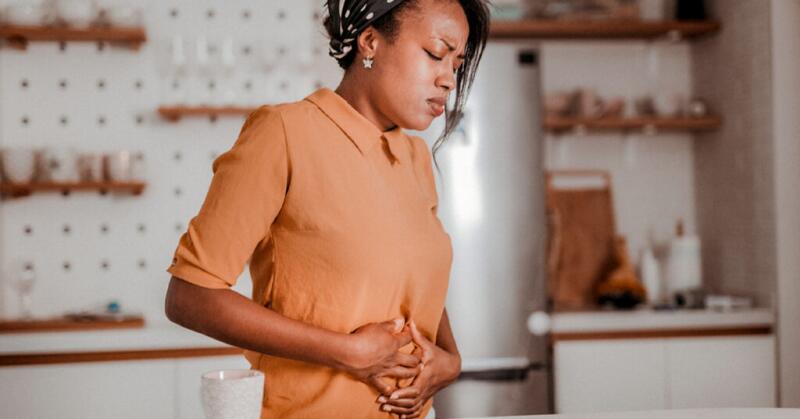 Just about everyone has trouble passing bowel movements from time to time. Diet, your genes, and the medications you take can all cause constipation. If it's typical for you to poop less than three times a week, your stool is often hard and difficult to pass, and this has been going on for a few months, you could have chronic constipation.
You might find relief from constipation with diet changes, exercise, and an OTC laxative. However, when laxatives don't work for constipation, you do have other options to get things moving again.
You may get relief from constipation after making a few simple changes to your daily routine. Eating extra fiber-rich foods and exercising more often could be enough to make you more regular.
If these lifestyle changes don't get you going, your doctor might suggest a constipation treatment. Laxatives are medicines that work in different ways to relieve constipation. Osmotic agents and stool softeners add liquid to your stool to make it softer and easier to pass. Stimulant laxatives make your intestines contract to push out the stool.
You can buy many laxatives without a prescription. However, if OTC medications don't work for you, stronger prescription laxatives like lubiprostone (Amitiza) and lactitol (Pizensy) may be a treatment option.
A few types of prescription medications treat chronic idiopathic constipation, which is when you've had trouble pooping for 3 months or more and the constipation isn't caused by a disease or medication. Some of these medications also treat irritable bowel syndrome with constipation (IBS-C), or constipation caused by opioid pain relievers. A few of these may include:
Guanylate cyclase-C agonists: Linaclotide (Linzess) and plecanatide (Trulance) increase the amount of an enzyme in the lining of your intestines that helps waste move more quickly.
Serotonin receptor agonist: Prucalopride (Motegrity) stimulates the colon muscle to contract and move digested food through the intestine.
Opioid receptor antagonists: Naloxegol (Movantik) and naldemedine (Symproic) prevent constipation caused by opioid pain relievers. These medications work by blocking opioids from attaching to receptors in the intestines.
Sodium/hydrogen exchanger 3 (NHE3) inhibitor: Tenapanor (Ibsrela) is a new kind of treatment for IBS-C. It reduces the amount of sodium the intestines absorb, which in turn increases the amount of water in the intestines. The extra fluid makes stools softer and easier to pass.
Because these medications increase the movement of stool through your intestines, they may cause possible side effects, such as:
diarrhea
stomach pain
bloating
gas
nausea
Prescription medications aren't the only way to manage chronic constipation. You can also try biofeedback. During this treatment, a technician places a probe into your rectum and you can watch on a monitor how the muscles of your anal sphincter and stomach move when you simulate a bowel movement.
Biofeedback essentially teaches you how to control the muscles you use for bowel movements. Studies find that it helps more than 70% of people with (gastrointestinal) GI disorders like constipation.
Surgery can be an option for people who have a physical problem with their intestines or a bowel motility issue — when stool moves too slowly through the intestines. The procedure doctors use to treat constipation is called colectomy, and it removes part of the intestine. Although colectomy relieves chronic constipation in most people who have it, this surgery can cause side effects such as diarrhea, fecal incontinence, belly pain, and bloating. Surgery is usually a last resort after you've tried medications and other constipation treatments without success.
OTC laxatives are designed to relieve constipation, but they may not help everyone. If you've tried these medications and your constipation hasn't improved, it may be time to see a gastroenterologist. Your doctor can run a few tests to find out what's behind your chronic constipation and the best way to treat it, which might include a prescription medication.
Was this helpful?