What Is the Microbiome?
Was this helpful?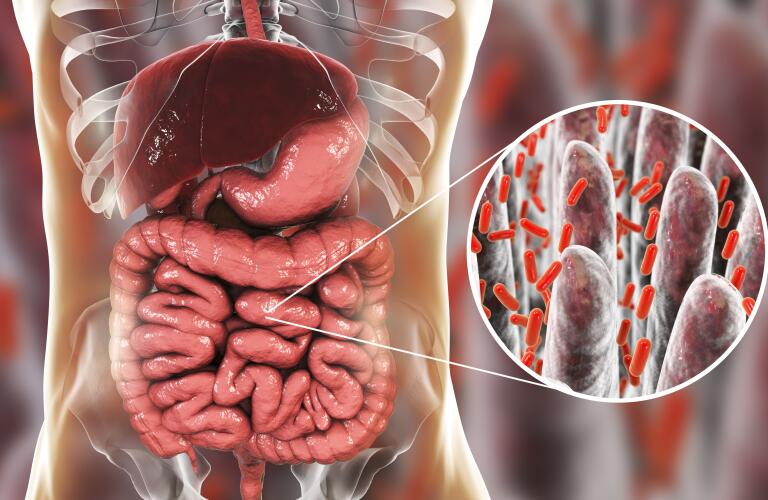 Your body provides a home for many inhabitants, including bacteria, viruses and fungi. But these organisms don't take up residence to make you ill. Quite to the contrary, these microbes play a vital role in keeping you healthy.
Scientists refer to these organisms collectively as the "human microbiome." To imagine the microbiome, picture a forest ecosystem. It contains trees and plants (organs and tissues), oxygen, and water (blood). The forest also contains insects and other tiny organisms that live within the soil and break down biological materials into nutrients that keep the trees and plants healthy, remove pathogens, and perform other useful functions.
The human microbiome behaves in a similar way. These microbes help your body stay healthy by stimulating your immune system to ward off pathogens, transforming food into usable nutrients, creating essential vitamins, and even helping regulate the nervous system.
Scientists define the microbiome as the total amount of genomic material contained in all the microbes that reside inside and on the surface of the human body. As you might guess, this number is staggeringly large. The average human being hosts approximately 100 trillion microbes that are believed to contribute more than 3 million genes essential to human function. To put this number in perspective, your DNA only contains around 23,000 genes that contribute to your survival. As you can see, your microbiome actually plays a larger role in keeping you healthy than your own DNA does.
The microbiome includes all bacteria, fungi and viruses inside your body and on its surface. These organisms occur throughout the body, but the vast majority live within the gut (mainly the large intestine). Beyond the gut, the skin also hosts a significant microbiome. These healthy microbes play an important role in preventing pathogens from penetrating the skin. The reproductive and urinary tracts of both men and women also contain microbes that keep these tissues healthy and seem to protect against infection.
Many people know the intestines as the place where food gets digested and eliminated, but the gut plays a much larger role in human health than that. Many crucial immune system functions originate in the gut. The intestines also help modulate the nervous system. Vitamins get synthesized (created) in the gut.
As one example of the relationship between gut microbes and overall health, your body requires a robust gut microbiome to synthesize key vitamins, like B12. Only the gut bacteria can contribute the enzymes required to make B12. These enzymes can't be found in foods, so your body relies on your gut microbiome to help create this vitamin that keeps nerve cells healthy.
Your diet can influence your microbiome health, particularly in the gut. One of the best ways to maintain a robust gut microbiome is by eating a fiber-rich diet. In general, consuming a diet that includes plenty of whole, unprocessed foods; complex carbohydrates; healthy fats; and lean proteins can help you maintain good gut health.
You also can support your microbiome by consuming foods that contain active cultures, like yogurt, or foods that have been fermented, like sauerkraut. Commercial probiotic supplements may be helpful in restoring the balance of the microbiome when it has been disrupted for reasons like taking antibiotic medications, but the usefulness of probiotics for people with a healthy microbiome remains questionable.
Because your microbiome plays such an important role in your overall health and well-being, you should take care to support it. Eat healthy. Stay hydrated. Participate in physical activities. Clean and moisturize your skin with gentle products that won't disrupt the friendly bacteria there. If you take these simple steps, you can help your microbiome keep you healthy for years to come.
Was this helpful?