Treatment Options for Chronic Constipation
Was this helpful?
When constipation lasts for weeks or months, it's time to take action. Whether it's making some changes in your daily life or taking medication, there are several options to manage your chronic constipation.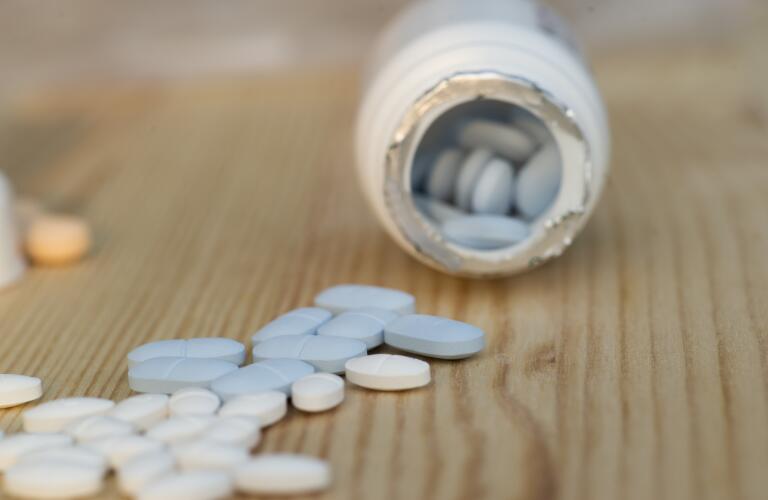 It's not unusual to have an occasional bout of constipation, but you should discuss long-lasting constipation, or chronic constipation, with your doctor. Chronic constipation can be caused by diet, medications, or certain lifestyle factors. Other times, it may be related to underlying medical conditions, such as irritable bowel syndrome (IBS) or hypothyroidism. Even if a cause can't be determined – a condition called chronic idiopathic constipation – your doctor can suggest treatments to make your bowel movements more regular and relieve your symptoms. Here, we'll cover some of the most common options.
If you are having less than three bowel movements a week, or experiencing difficult or painful bowel movements, the following remedies may help:
Drink more: Drinking plenty of water and fruit and vegetable juices can soften your stool.
Increase your fiber intake: Fiber-rich foods, such as beans and whole grains, add bulk to your stool and make it easier to pass. However, it's recommended that you increase your fiber slowly to avoid bloating and discomfort.
Get moving: Regular physical activity can stimulate your digestive tract and help move food through it faster.
Consider when you "go": Be sure to go to the bathroom when you feel an urge. Relax and give yourself adequate time. You may also benefit from trying to have a bowel movement at the same time each day, such as 30 minutes after breakfast.
Temporary use of laxatives may relieve chronic constipation. There are different types of laxatives on the market, so ask your doctor which one would be best for you, including:
Fiber supplements: If you're struggling to get enough fiber through diet alone, supplements like psyllium powder (Metamucil) can fill in the gaps.
Osmotic laxatives: These constipation drugs pull fluid into the intestines, helping stool retain water and increasing bowel movements. Examples include polyethylene glycol (Miralax) and magnesium hydroxide (Milk of Magnesia).
Stimulant laxatives: This type of laxative causes your intestines to contract and move stool out. Bisacodyl (Dulcolax) and sennosides (Senokot) are examples.
Stool softeners: Treatments such as docusate (Colace) add moisture to the stool to soften them and reduce straining.
Lubricants: These coat the outside of the stool with oily or waxy substances, making them slippery and easy to pass. Examples include glycerin suppositories and mineral oil (Fleet).
Your body can become dependent on laxatives, so it's important not to overuse them. Let your doctor know if you are unable to have a bowel movement without using laxatives. You may need to wean off laxatives over time and retrain your body to pass stool on its own.
If these methods don't effectively treat your chronic constipation, you might require a prescription medication. For irritable bowel syndrome with constipation (IBS-C), constipation due to opioid pain medication use, or chronic idiopathic constipation (CIC), your doctor may recommend linaclotide (Linzess), lubiprostone (Amitiza) or plecanatide (Trulance).
These medications increase the amount of intestinal fluid necessary to make stools softer and more frequent. They can also help with abdominal pain caused by IBS-C.
Prucalopride (Motegrity) may also be used to treat CIC. It helps your intestines move food and waste through your digestive system.
Chronic constipation can be uncomfortable and disruptive to your life, so let your doctor know if your current treatment isn't helping. There may be others to try. Biofeedback therapy may be an option to help train the muscles you use during a bowel movement. In rare cases, surgery can correct an intestinal blockage or remove part of your intestines if they aren't functioning properly.
Was this helpful?