Treating Diverticulitis
Medically Reviewed By William C. Lloyd III, MD, FACS
Was this helpful?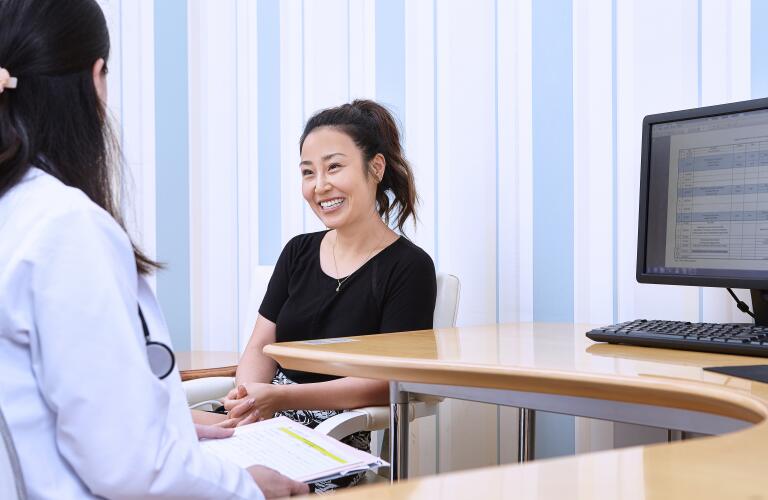 Diverticulitis is a condition that occurs when tiny pouches—diverticula—along your colon wall become inflamed, infected or perforated. Diverticulitis symptoms can range from mild to severe. Symptoms can include pain in the lower left side of the abdomen, cramping, blood in the stool or rectal bleeding, nausea, diarrhea, and fever. Diverticulitis treatment focuses on preventing symptoms from occurring or managing symptoms once they start. The type of treatment your doctor suggests will depend on the severity of your diverticular disease.
People who have diverticula, a condition known as diverticulosis, can develop uncomplicated diverticulitis. They generally have mild symptoms and may not need any treatment. However, if the symptoms are causing pain or discomfort, your doctor may suggest:
If necessary, your doctor can prescribe medications to help relax the bowel and decrease spasms along the colon wall.

Treatment for severe or complicated diverticulitis ranges from medications to surgery. It is important to treat severe diverticulitis because untreated diverticulitis can lead to serious complications, including formation of abscesses, peritonitis, bowel obstruction, and even death. Hospital care may be necessary to stabilize patients with complicated diverticulitis.
First-line treatments may include:
If these steps cannot control diverticulitis, your doctor may suggest:
Diverticulitis surgery may be performed as an emergency if your colon perforates (develops a hole) or ruptures. This can lead to life-threatening infections. If infection has spread because of the perforation or rupture, you may be on IV antibiotics for an extended period to ensure complete clearance of the infection.
You are at risk of developing diverticulitis if you've been diagnosed with diverticulosis. The risk is low, however. Less than 5% of people with diverticulosis develop diverticulitis. And while doctors don't know exactly why some people develop diverticulitis and others don't, they do believe there are some steps you can take to lower your risk.
These steps include:
Diverticulitis treatment has evolved over the years and continues to progress as doctors learn more about the condition and how to manage it. If you have diverticulitis, speak with your doctor about your treatment options and what steps you may take if your current treatments no longer seem to offer relief

Was this helpful?