The Dangers of Ignoring Chronic Constipation
Was this helpful?
Constipation is a common problem that affects many of us from time to time. However, if infrequent bowel movements have lasted for more than three months, doctors call it chronic constipation. The risks of ignoring chronic constipation are belly pain and other symptoms that don't improve, along with complications like hemorrhoids and fecal impaction.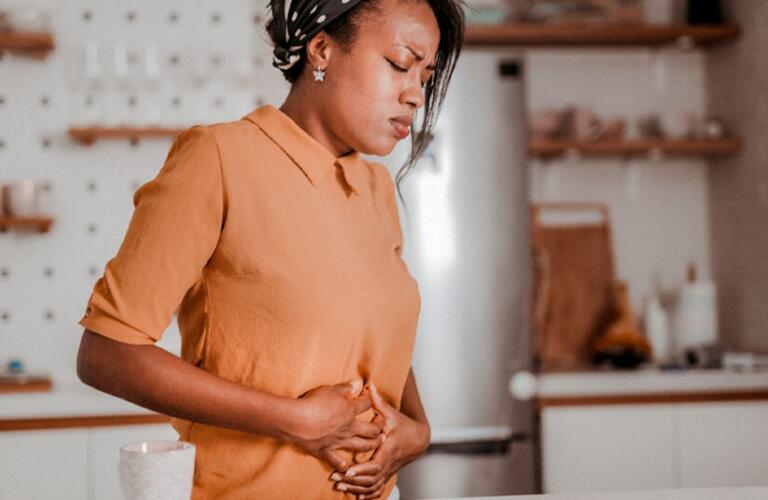 Most of us get a little "backed up" at one time or another. Constipation is a very common condition that affects up to 1 in 3 adults. It can also be a symptom of irritable bowel syndrome (IBS).
Acute constipation typically lasts for a few days. Chronic constipation, on the other hand, means you have fewer than three bowel movements a week for three months or longer.
Chronic constipation is often uncomfortable, but that's not all. It can cause more serious and long-term complications if you don't get treatment. There are real risks to ignoring constipation, but many ways to relieve it.
For most people, the occasional bout of constipation is no big deal. However, chronic constipation that isn't treated can lead to some serious complications. These include:
Hemorrhoids: Chronic constipation makes stools firmer, which means you have to push harder to get them out. Straining when you go can eventually cause hemorrhoids, which are swollen blood vessels around your anus. Hemorrhoids cause symptoms like pain, itching, and sometimes bleeding.
Anal fissures: Very large and hard stool can rip the delicate tissues around the anus. Anal fissure is the name for these tears.
Fecal impaction: If you've been ignoring constipation for a long time, hard stool can become stuck in your rectum, known as fecal impaction. A doctor might need to remove the blockage.
Fecal incontinence: When stool gets stuck, it can stretch the muscles of your rectum to the point where they weaken. When your muscles are weak, you don't have as much control over your bowel movements. Fecal incontinence causes leakage of watery stools.
Rectal prolapse: Chronic constipation sometimes makes the lower part of the intestine, the rectum, drop down out of its usual position and push out through the anus. Rectal prolapse creates a bulge that sometimes requires surgery to fix.
Everyone experiences constipation differently. Some of us might use the bathroom less frequently. Others might have a harder time passing stool and experience an uncomfortable stomach ache. Some of the more common constipation symptoms are:
fewer than three bowel movements a week
dry or lumpy stools
stools that are hard and difficult to pass
belly pain
feeling like you haven't finished pooping
Adding more fiber to your diet, drinking extra fluid, and exercising might be enough to resolve the occasional bout of constipation. Laxatives and stool softeners are also helpful for short-term constipation.
Chronic constipation treatment may involve prescription medication to move stool through your digestive tract and help you get more regular bowel movements. Biofeedback is another treatment option that teaches you how to get more control over the muscles you use to pass stool.
If you've already tried things like dietary changes and over-the-counter laxatives without getting any relief, see a primary care doctor or a gastroenterologist for advice. And call a doctor right away if you have symptoms like bleeding from your rectum, belly pain, or a bulge around your anus. You don't have to live with chronic constipation – and hiding it could make the situation worse. Partner with your doctor to find relief and start managing your constipation.
Was this helpful?