Chronic Constipation: Everyone's 'Normal' Is Different
Was this helpful?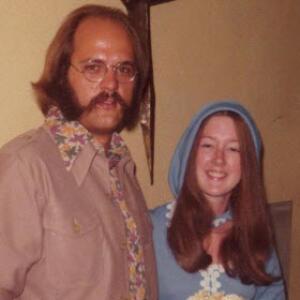 As long I can remember, I've been "going" just two or three times a week. Bathroom talk was not a subject for the dinner table. My mother was never concerned with "how many times I went" that day. Even my doctors would say that my infrequent bowel movements were normal, as long as they didn't pose other health problems. And for years they didn't.
A couple of months ago I had a particularly straining bowel movement. After half an hour of pushing, I still couldn't produce anything. The next morning, when I looked in the mirror, I noticed that my eye was red. I work as a substitute teacher, and pinkeye had been going around the elementary school, so I assumed I'd caught it. But when I went to the doctor to get it checked out, he concluded that the heavy straining had caused me to pop a blood vessel in my eye. Before this, my bowel movements had never been painful (except if I had the occasional hemorrhoid). Suddenly, my constipation became a real medical concern.
My doctor recommended a bulk-forming laxative. It's really just a fiber supplement, but I hate the stuff. It's like drinking Jell-O that hasn't gelled. On the doctor's orders, I began eating a lot more fruits and vegetables. I used to have salads maybe twice a week and fruits occasionally. Now I eat fruit at least every day, even if it's just dried fruit. And I've switched from iceberg lettuce to a spring mix, since darker greens are higher in fiber. I still "go" two or three times a week, but I'm not straining anymore. The added fiber of the fruits and veggies eases my bowel movements, and now I only have to take a laxative if I really need it. I am 61 years old and just had a colonoscopy—everything's normal!
Everyone's "normal" is different. My son goes every day at the same time, like clockwork. Meanwhile, my daughter is more like me. As an infant she'd only go once a week. But our pediatrician swore it was fine. Basically, as long as your BM schedule doesn't pose a problem, it's not a problem. When mine became a problem, I took care of it with my doctor.

Eating more fruits and vegetables is something I should've been doing all along—not only for my bowel health but for my overall health. Adding them to your diet is a lot easier than I thought it would be. Lettuce and vegetables can be bought in ready-to-eat packages and mixed together easily. Every fruit is available in dried form and can be easily taken to school to snack on.
Florence lives just outside Cleveland with her husband, Jim.
Was this helpful?